Faculty Affiliates

Dr. Desai is the University Distinguished Professor and Director of the Center of Excellence in Product Design and Advanced Manufacturing. His expertise is in the areas of smart digital manufacturing, hybrid additive, nano and bio manufacturing, multiphysics modeling, cyber-physical systems, regenerative tissue engineering, product design and realization. He holds a Ph.D. and MS in Industrial Engineering from the University of Pittsburgh and a B.S. in Mechanical Engineering from the University of Mumbai.
Salil Desai, sdesai@ncat.edu
University Distinguished Professor
Director, Center of Product Design and Advanced Manufacturing
Professor, Industrial & Systems Engineering
College of Engineering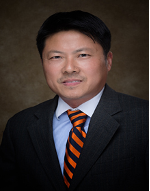 Jiang is an Associate Professor in the Department of Industrial and Systems Engineering. His research interests include human systems integration, human trust in automation, lean six sigma, and human factors in manufacturing. Dr. Jiang has received over four million dollars of research funding as a PI or co-PI. He has authored or coauthored more than 150 technical publications on conferences and journals. Dr. Jiang is a member of Human Factors and Ergonomics Society, Institute of industrial and Systems Engineers, and American Society for Engineering Education.
Gowdy's research interests include mentor influence on individual upward mobility, with a particular focus on college retention for at-risk students. I currently work on multiple studies examining formal and informal mentoring relationships, all surrounding if and under what conditions mentors can influence at-risk students' chances of college retention and educational mobility.