EAST GREENSBORO, N.C. (Jan. 26, 2022) – North Carolina Agricultural and Technical State University students Brandon Daye, Aliyah McCray '21 and Kendal Tidwell have received grants totaling $22,500 from the prestigious Dwight David Eisenhower Transportation Fellowship Program (DDETFP).
The awards were procured under the recommendation of N.C. A&T Transportation Institute and Center for Advanced Transportation Mobility (CATM) Director Maranda McBride, Ph.D., and program manager Nicholas Allen.
The funds have contributed to 2021-22 academic school year tuition assistance, a stipend and expenses for the 101st Transportation Research Board annual meeting, which took place virtually and in-person this month in Washington, D.C.
Daye, McCray and Tidwell are marketing and supply chain management students in the Willie A. Deese College of Business and Economics. Daye is also studying agribusiness and food industry management in the College of Agriculture and Environmental Sciences.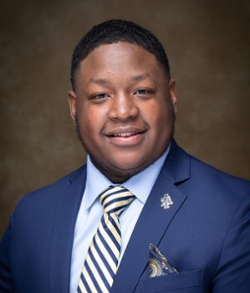 A Thurgood Marshall College Fund Leadership Scholar, Daye, of Burlington, North Carolina, is president of the Student Food Advisory Board, development coordinator of the Leadership Engagement and Development Staff, chair of the Get Out to Vote and Excitement Workgroup for the University Civic Engagement Coalition, chair of the Campus Life Committee and senator for the College of Agriculture, Natural Resources and Related Sciences for the Student Government Association. He is an active member of The Village Mentoring Inc., Men on the Move, NAACP, Supply Chain Aggies and Toastmasters International.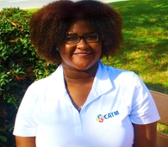 A 2021-22 DDETFP recipient, McCray, of Raleigh, North Carolina, is a first-year MBA student who earned her B.S. in supply chain management in May. She has been a member of the Blue and Gold Marching Machine throughout her time at A&T and was a CATM Transportation Scholars Award Recipient for the 2019-2020 and 2020-2021 academic years. She is in the University Honors Program (UHP) and served on the executive board for the NCAT Association for Supply Chain Management, focusing on marketing and recruitment. She is working as a graduate assistant for the Deese College Department of Accounting and Finance, completing a one-year co-op at Centric Brands as a distribution bypass supply chain intern and will intern with the Corning Life Sciences Division this summer.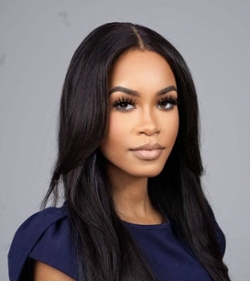 A recipient of the Willie A. Deese College of Business and Economics Scholarship in 2020, Tidwell, of Indianapolis, is a member of Alpha Lambda Delta National Honor Society, Beta Gamma Sigma International Business Society, the Chancellor's List and UHP. She served as an Aggie Ambassador and as treasurer for the freshman class in the 2018-19 academic year.
The DDETFP local competition is designed to stimulate interest among students attending a minority-serving institution of higher education or community college to conduct transportation-related research, pursue transportation-related degrees, enter the transportation workforce and enhance the breadth, scope and diversity of knowledge of the entire transportation community in the United States.
It provides funds for students to pursue associate, bachelor, master and doctoral degrees in transportation-related fields. The awards are given based on merit considering academic records, class standing, GPA, transcripts, transportation work experience and personal recommendations.