GREENSBORO, N.C. (Feb.  26, 2021) – KeShawn Sanders, an alumnus of the College of Arts, Humanities and Social Sciences (CAHSS) at North Carolina Agricultural and Technical State University, was selected as one of three inaugural first-place winners of Target's HBCU Black History Month Design Challenge. He received a $1,500 cash prize, an Apple MacBook Pro, the opportunity to engage Target senior design leaders and an Adobe Creative Cloud two-year membership, as well as his winning design featured on T-shirts and tote bags available for purchase on Target's Black Beyond Measure website.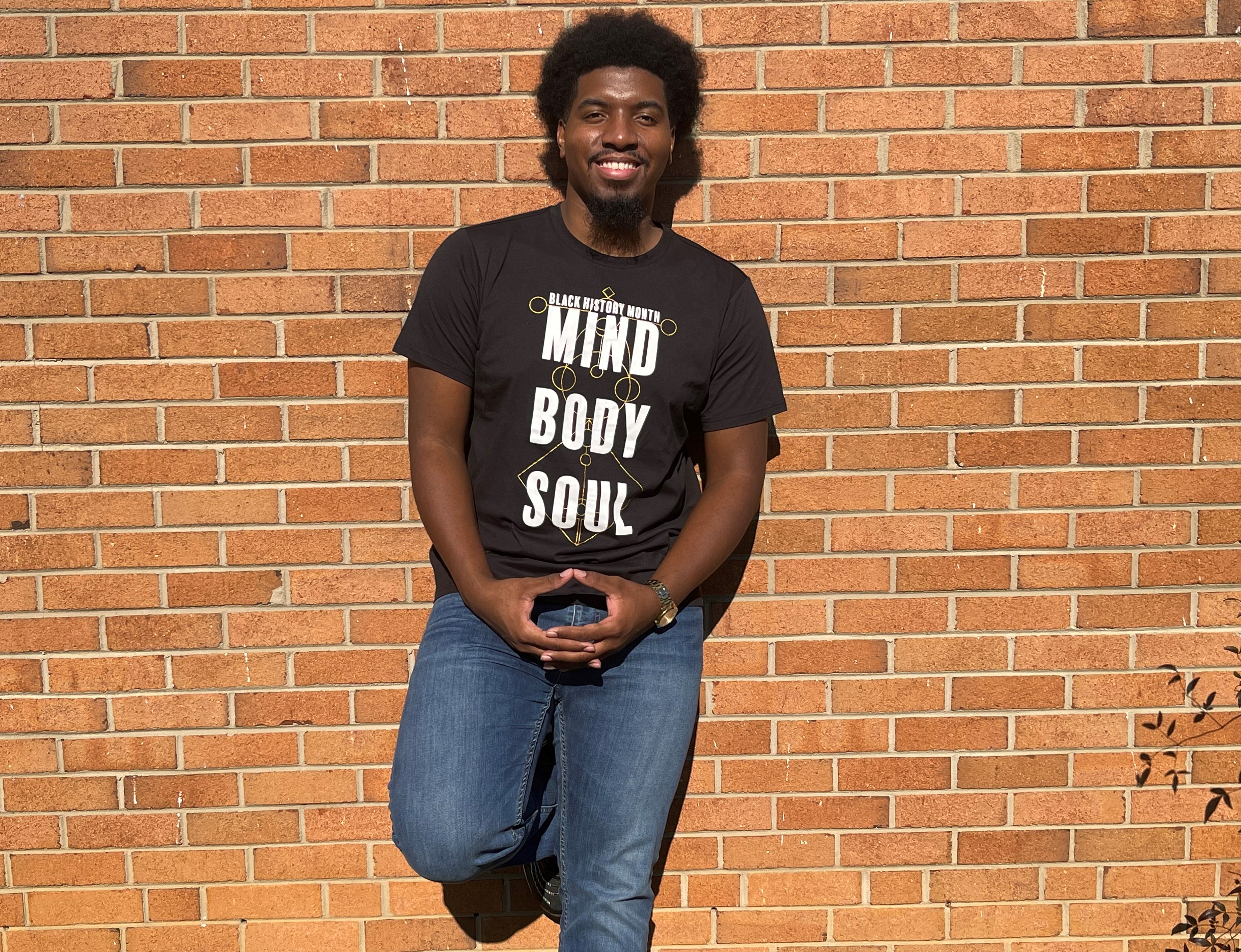 "I wouldn't have won the challenge if not for my support system like my friends and Professor (Roymieco A.) Carter, and honestly, I don't see this as just a win for me, but Black people as a whole," said Sanders.
Sanders, a native of Kinston, North Carolina, graduated from A&T in May 2020 with a B.A. in visual arts, visual media (graphic) design. He attended his freshman orientation initially as an undecided major, but when Carter, an associate professor and director of the CAHSS visual arts program, invited students interested in graphic design for a discussion, Sanders felt drawn to the idea and instantly felt like he was home.
"We are proud of KeShawn and all the students who choose the visual arts program as the launchpad for their careers," said Carter. "We have a simple philosophy within our program: we foster a human-centered culture to understanding our world. Our students not only learn to make expressive and creative work, they learn to empathize with others and move forward together."
Sanders is always looking for room to improve and move the culture forward. He often draws his inspiration from Black conscious art, like the animated cartoon TV show Static Shock, which he believes helped children understand complicated topics like race. He wants his winning design to reflect that Black people are, and always have been, enough – mind, body and soul.
"There are so many times we get lost in the struggle of being Black, we forget there's so much beauty in being Black," said Sanders.
Target offered the design challenge as a way to recognize talent at HBCUs "and giving them access to empower their imagination" while investing in Black creators and brands. To view Sanders' design and the full collection, visit Target's Black Beyond Measure website.