EAST GREENSBORO, N.C. (Nov. 13, 2020) – Huan Li, Ph.D., and Arim Park, Ph.D., of North Carolina Agricultural and Technical State University's Willie A. Deese College of Business and Economics, have received a $10,000 grant from The FinTech Center at Morgan State University for their research in blockchain and sustainability.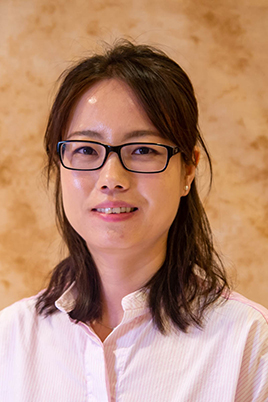 Li and Park's "The Effect of Blockchain Technology and Supply Chain Sustainability Performances" was chosen for the Blockchain Research Award through the center's 2020 historically Black colleges and universities research competition.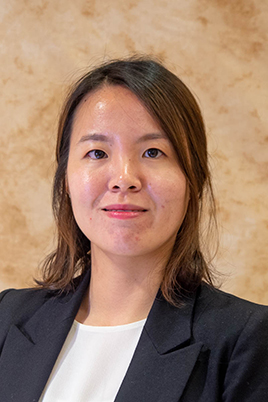 Blockchain is an open and distributed ledger. It provides a digital system and database to record transactions along the supply chain. Each block contains a series of time-stamped information and a link to the previous block so that the blocks form a chain.
"Improving supply chain sustainability is an essential part of achieving the U.N.'s Sustainable Development Goals. Digitalization, such as blockchain technology, shows the potential to revolutionize supply chain management," wrote Li and Park. "Using distributed ledger technology, the blockchain platform provides a digital system and database to record the transactions along the supply chain. This decentralized database of transactions brings transparency, reliability, traceability, and efficiency to supply chain management."
Li, an assistant professor of economics, and Park, an assistant professor of marketing and supply chain management, used a systematic literature review and a case study to evaluate whether environment protection, social equity, and economic development – the three sustainability indicators – can be improved along supply chains based on blockchain technology.
"Our study shows that blockchain technology have the potential to improve sustainability performance, and we expect a continuing popularity of blockchain technology application in supply chain management," they wrote.
Li and Park's report will be published as part of The FinTech Center's working paper series. Park will present the study in the FinTech Center's 2020 virtual HBCU Blockchain Research and Innovation Conference.
The FinTech Center, based at Morgan State's Graves School of Business and Management, serves as a resource hub to support activities for faculty and students at HBCUs throughout the United States and sponsors research projects via the University Blockchain Research Initiative of Ripple, a Silicon Valley technology firm.