EAST GREENSBORO, N.C. (Oct. 6, 2020) – N.C. Agriculture Commissioner Steve Troxler brought a timely message to the College of Agriculture and Environmental Sciences this week: food insecurity is one of this era's prominent problems, but one that his agency is helping to mitigate.
"Hungry people are mean people," Troxler said. "Hunger causes unrest – look at how people reacted when the shelves went empty of certain items for a while during the pandemic. We, in agriculture, have the opportunity to feed people across the world, but we also have the moral imperative to do so." 
Troxler and two colleagues, Gary Gay, director of the Food Distribution Division of the N.C. Department of Agriculture and Consumer Services (NCDA&CS), and Earline Middleton, vice president of public policy and partner services for the Food Bank of Central and Eastern North 
Carolina, joined faculty, staff and students for the second of three forums on agriculture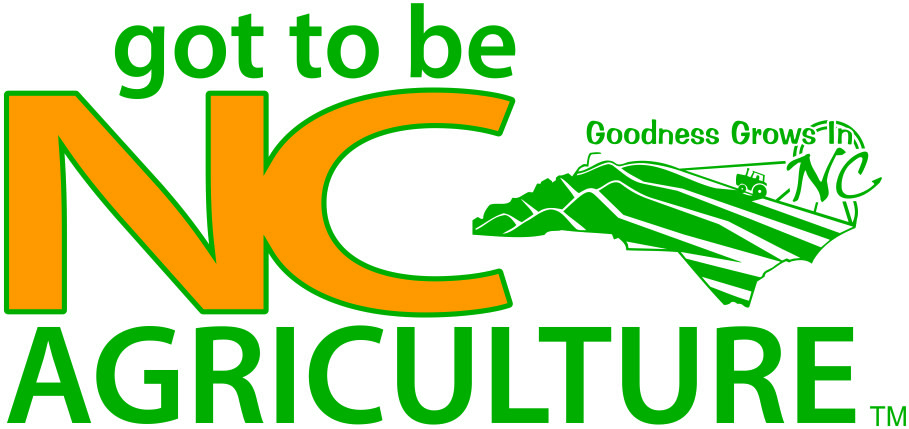 and policy issues.
The panel spoke and answered questions, moderated by Milosh McAdoo, a sophomore animal sciences major from Efland.
NCDA&CS works in a variety of regulatory and service areas, including helping get food to the places it's needed most. That's the work of Gay's department, and that work runs on good communication and good transportation.
One of the department's big responsibilities is handling the food distribution for the state school lunch program.
"With the pandemic, our jobs became more important than ever," Gay said. "All the schools shut down, but we still have kids and families to feed. We had 18-20 tractor trailers each day distributing food from our warehouses in Butner and Salisbury."
That distribution involved communicating with school systems to identify where food was needed the most and get it there, Gay said. For example, if one district had an overabundance of a certain food, they could communicate with another district in need and transfer those resources, thanks to the fleet of trucks and warehouses.
"We can't store it all, and the schools certainly can't store it all, so it's imperative that we can quickly transfer fresh items to wherever they're need most," Gay said. "Our communication with the schools allows us to do that."
North Carolina is one of a few states in the nation to have a successful farm to school program, Gay said. That's thanks to Troxler's advocacy in the legislature, which resulted in funds to pay farmers for the food going to the school system.
"We have the trucks and the warehouses to pick up straight from the farm and send straight to the schools," Troxler said. In the past, most of the items were produce; now, the department is working with farmers to provide fresh protein items to the schools.
"The schools want it," Troxler said. "We encourage giving fresh food to kids as a way to promote health and fight obesity."
The department also works with farmers and food banks to disperse North Carolina products to families who have lost jobs due to COVID-19. Some of the products go to food banks, which have been open steadily through the pandemic. Others have gone to supplemental feeding programs, such as those for the elderly.
Thanks to the department's ability to transfer farm-fresh foods quickly, 65-70 food items are available to these clients, Troxler said.
Because of its efficiency, North Carolina's food transportation network has been relied on nationwide in times of trouble, Troxler said. In the aftermath of Hurricane Floyd, for example, I-40 and other interstates were flooded and closed, but because of the department's ability to navigate ways in and out of the Emergency Operations Center in Raleigh, trucks loaded with food were still able to reach Wilmington and other hard-hit eastern areas.
"We've moved food for the Red Cross and the Salvation Army," Troxler said. "North Carolina trucks have moved food all over the country when disaster hits."
The Food Bank of Central and Eastern North Carolina works closely with the NCDA&CS to distribute food to 900 partner agencies in 34 counties, Middleton said.
"I love to see those trucks come up with 'It's Got to be N.C. Agriculture' on the side," she said. "A lot of states don't have the relationship we do with their department of agriculture, removing barriers to get the food to the people. I'm always impressed with how NCDA&CS does that."
Before COVID-19 hit, around 500,000 people statewide were at risk for hunger, Middleton said. After the pandemic, her department estimates a number closer to 700,000. Their partnership allows fresh food to reach the families, and the seniors, that need it most.
"We serve food pantries and food banks, and there's more dignity now that people don't have to wait in line outside," she said. "We also have community supplemental programs in 24 counties, and boxed food tailored specifically to seniors."
North Carolina's flexibility has allowed a wide array of foods to be offered in nutrition programs, including shrimp, lamb and pecans, Gay said. "I don't turn down anything that anyone wants to give us," he said.
Prompt food distribution not only helps hungry people, but farmers as well by preventing too much of a commodity from flooding the market, Troxler said.
"It's always our goal to involve more farmers," he said. "We aim to take these programs and expand."
Latest News