Agriculture and Environmental Sciences Welcomes Hymon-Parker as Interim Dean
By Lydian Bernhardt / 10/11/2023
EAST GREENSBORO, N.C. (Oct. 11, 2023) – Professor Emerita Shirley Hymon-Parker, Ph.D. will lead the College of Agriculture and Environmental Sciences (CAES) as interim dean, North Carolina A&T State University academic leaders announced today.
Hymon-Parker takes over leadership of the nation's largest college of agriculture at a historically Black college or university (HBCU) and one of two land-grant Cooperative Extension programs in the state. She follows Dean Mohamed Ahmedna, Ph.D., who served for five outstanding years in that leadership role.
"I am delighted to return to the college as interim dean, during this time of transition, to be able to help steer our research, teaching and outreach activities to new levels of excellence," she said. "I will work tirelessly to fulfill our mission as we move to R1, the highest level of research attainment, to enhance our infrastructure and boost student success."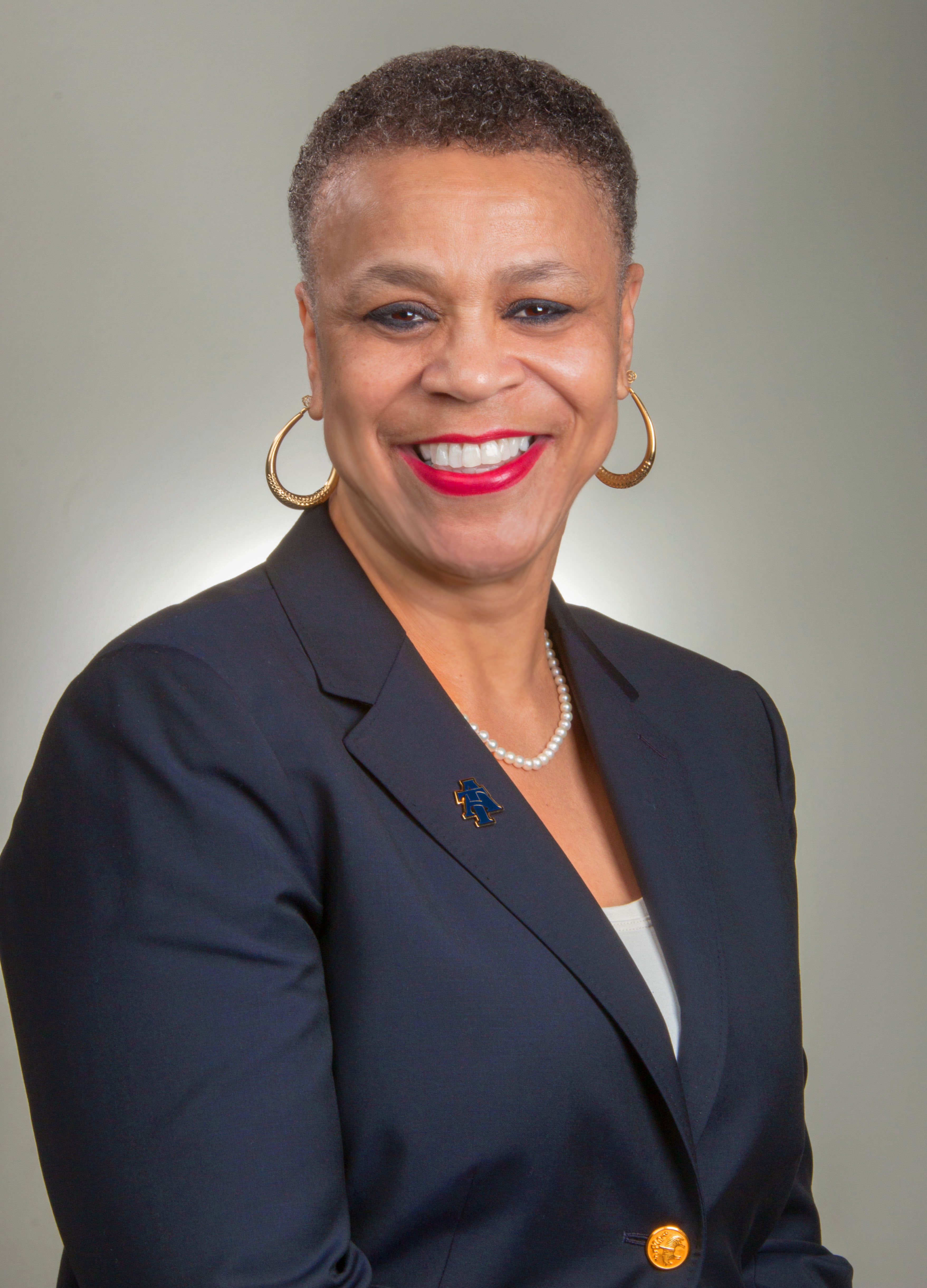 Hymon-Parker served the college for 13 years prior to her retirement in 2022. During her tenure as associate dean of the agricultural research program, she provided oversight for more than $30 million a year in sponsored research from 2018-2022; established the Undergraduate Research Scholars Program; refined and strengthened the Research Apprenticeship Program; and served on the APLU Policy Board of Directors. She also served as chair and director of the 1890 Association of Research Directors.
From 2015 to 2018, she served as interim dean of the college, supervising academic, research and Cooperative Extension programs. Under her leadership, the CAES established a strategic plan, Destination Excellence; enhanced the efforts of Cooperative Extension; and led the establishment of MOUs with universities in Africa and China.
She also provided leadership in expanding and enhancing the efforts of Cooperative Extension to serve North Carolina communities, farmers, youth and other individuals, particularly the underserved, through innovative programming, and began efforts to establish the college's first doctoral program, which were completed in 2021.
"Dr. Hymon-Parker has been a leader and trailblazer in the human and agricultural sciences fields, and has been instrumental in bringing visibility to and seeking solutions for the issues and challenges facing the food and agricultural system," said Provost and Executive Vice Chancellor for Academic Affairs Tonya Smith-Jackson. "She has been an outspoken advocate for the 1890s land-grant system for more than 30 years, and her work and contributions have been praised by her colleagues as those of a consummate professional who sets high expectations of herself and others."
Hymon-Parker takes the reins of the college at a time of unprecedented growth. In 2023, the college hit a milestone of nearly $40 million in sponsored research funding, accounting for more than one quarter of the university's overall $147 million portfolio. The college is set to expand its infrastructure in November by breaking ground on the 15,000-square-foot Urban and Community Food Complex at the University Farm, which just held an open house for its Automated Milking System in the University Dairy, the only system of its kind in the state.
At the same time, enrollment in the college topped 1,100, boosted by the popularity of its animal science programs, which graduate the second-most HBCU pre-veterinary students in the nation.
"I am excited to continue our enrollment growth, research funding growth, and advance progress on the new building and renovation projects," Hymon-Parker said.