EAST GREENSBORO, N.C. (July 7, 2023) – Following a nationwide search, North Carolina Agricultural and Technical State university has appointed Meng Zhao, Ph.D., RN, as associate dean for its School of Nursing in the John R. and Kathy R. Hairston College of Health and Human Sciences, effective July 1.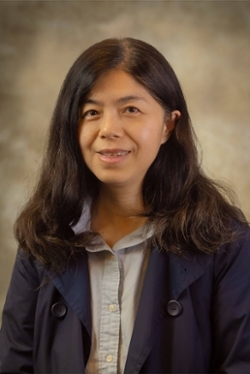 Zhao will provide visionary and strategic leadership for academic programs and promote faculty and student success in the School of Nursing. She will work collaboratively to advance the legacy and mission of the Hairston College and implement baccalaureate and doctoral academic programs that meet the needs of the region for a culturally competent, diverse nursing workforce, and to address health inequities through the advancement of nursing research.
"We are pleased to have Dr. Zhao join the School of Nursing and the Hairston College leadership team. She comes to us at a time of targeted expansions for advanced clinical degree offerings and enhancement of clinical research," said Elimelda Moige Ongeri, Ph.D., Hairston College dean.
Zhao brings more than 22 years of experience in the nursing education, research and practice community, with extensive nursing education and experience in both the United States and China, to A&T. She previously served the Texas A&M University-Corpus Christi College (TAMUCC) of Nursing and Health Sciences as associate professor and chair of the Department of Population Health, Health Systems Leadership. She also is a founding co-director of the Spatial Health Science Laboratory for TAMUCC's Conrad Blucher Institute for Surveying and Science, where she was an Affiliated Research Scientist. Before then, she was a clinical assistant professor at The University of Texas Health Science Center at Houston.
"I have a lot of previous professors, classmates and friends here in North Carolina," said Zhao. "And I think it's a good opportunity for my personal growth as well. I am excited for the opportunity to interact with the students in the upcoming semester as well as continue supporting the school of nursing reach its developmental goals."
Zhao received her B.S.N. from Shandong University in China and her Ph.D. in nursing from the University of North Carolina at Chapel Hill.
Some of Zhao's previous awards and achievements include the TAMUCC Research Enhancement Award (2022), membership on the Asian American Pacific Islander Nurses Association (AAPINA) Board of Directors (2021), AAPINA Spring/Summer Newsletter Featured Scholar (2021), and American Association of Critical-Care Nurses Elevating Leadership Academic Nursing Fellow (Cohort II, 2020-2021).