EAST GREENSBORO, N.C. (March 3, 2023) – North Carolina Agricultural and Technical State University's College of Arts, Humanities and Social Sciences (CAHSS) will host a conversation and student-led debate around reparations for Black Americans inspired by the PBS documentary, "The Big Payback." The event, to be held Tuesday, March 21, at 5:30 p.m. in Harrison Auditorium, will feature "Living Single" actress Erika Alexander, co-director of the film.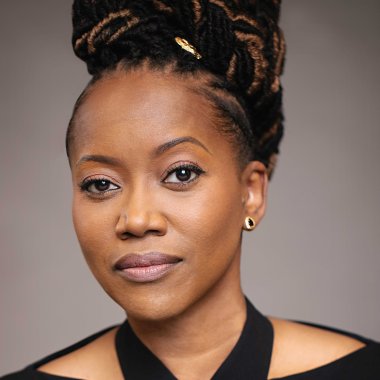 Alexander, co-founder of Color Farm Media, directed "The Big Payback" with filmmaker Whitney Dow. The two have partnered with historically Black colleges and universities (HBCUs) across North Carolina to hold a series of national reparation debates, inspired by the historic 1965 James Baldwin-William Buckley debate.
"The debates, which will expand to other universities across the country, unite the most brilliant student thinkers in a face-off at America's universities and colleges debating one of the greatest questions of the 21st century," said Alexander.
The North Carolina A&T Debate Team will lead the discussion Tuesday, March 21. Attendees will also view portions of the documentary during the event.
"The students are well prepared and look forward to debating this national issue," said Daphne Cooper, Ph.D., political science professor who is co-advisor to the debate team and interim chair of A&T's Department of History and Political Science.
The Rev. William J. Barber II, founding director of the Center for Public Theology and Public Policy at Yale Divinity School, and MSNBC political analyst and host Joy Reid serve as coaches for debate team students in preparation for the event.
"The Big Payback" documentary is based on the summer of 2019, when rookie Illinois Alderwoman Robin Rue Simmons ushered in the first legislation of its kind in the United States, Resolution 126-R-19, which devoted funds to local reparations for Black residents in Evanston, Illinois. "The Big Payback" follows Simmons as she leads the community in the uphill battle to obtain reparations — payments meant to correct for the historic systematic bias inflicted upon descendants of African American slaves.
The film features interviews with political figures including Simmons and scholars on the subject, like Ta-Nehisi Coates, and community members who support reparations and others who remain skeptical.
"As a Black woman and a white man, Whitney and I come from polar opposite backgrounds, but our American struggles are inextricably linked," said Alexander. "So, we've partnered on this rocky journey and used our skills as storytellers to help create a compelling conversation and shine the light on the visionaries toiling in it. We're honored to do our part to energize and document this powerful movement."
Color Farm Media has also partnered with Ben & Jerry's, which will disseminate social impact materials and serve a unique flavor of ice cream in honor of "The Big Payback," following the A&T event.
The college will host a virtual watch party Monday, March 20, for students to view the full documentary prior to the debate event. 
In addition, "The Big Payback," which made its broadcast premiere on PBS in January, is currently streaming for free on the PBS app and online at https://ncatcahssspeakers.com/.
The debate and discussion event is one of two offered in March at A&T that will discuss equity in higher education at HBCUs. The other
event
will take place March 15, featuring award-winning journalist Adam Harris, A&T's Writer-in-Residence and author of the year's Text-in-Community book selection, "The State Must Provide," as well as a panel discussion. Tickets are available on a first come, first served basis at the University Ticket Office (Brown Hall).
Media Contact Information: mcrowe@ncat.edu
All News, Headlines, College News