EAST GREENSBORO, N.C. (Feb. 21, 2022) – The countdown has begun for Small Farms Week 2023, North Carolina Agricultural and Technical State University and Cooperative Extension at N.C. A&T's annual tribute to small-scale agriculture. The week will feature educational programs, demonstrations and the announcement of the 2023 Small Farmer of the Year.  
Small Farms Week was launched in 1987 by Cooperative Extension at N.C. A&T as a way to connect with small-scale farmers—including minority farmers and those in limited-resource communities—to ensure they receive the latest research-based information on farming techniques, new tools and technologies. It also gives the public a chance to meet their agricultural neighbors and learn about farm operations and food production.  .
The theme for this year's celebration is "Growth in a Changing Climate." 
"One of our goals this year is to help small farmers understand how climate change might affect them and how they can manage that change and continue to prosper," said Fletcher Barber, Ed.D., Extension small farms recruiter and chair of Small Farms Week 2023. "We will have experts from our campus, from industry and government, and one of the key leaders of the USDA here to help our farmers sort through the hype, understand the facts, and use the knowledge they gain to make informed decisions that help their farms."
All events will be live this year beginning with a kickoff in Robeson County, home of the 2022 Small Farmers of the Year Millard and Connie Locklear, Monday, March 27. The University Farm Pavilion will host educational sessions Tuesday, March 28 focusing on farm sustainability, resilience and growth in a changing climate. Topics will include maintaining soil health, financial impacts of climate resilient agriculture and building sustainable small farms.
The highlight of the week will be the annual Small Farmers Appreciation Luncheon Wednesday, March 28, at noon. The event will include remarks from A&T Chancellor Harold L. Martin Sr.; Mohamed Ahmedna, Ph.D., dean of the College of Agriculture and Environmental Sciences (CAES); M. Ray McKinnie, Ph.D., Extension administrator and CAES associate dean; Steve Troxler, N.C. Department of Agriculture and Consumer Services commissioner; and student leaders.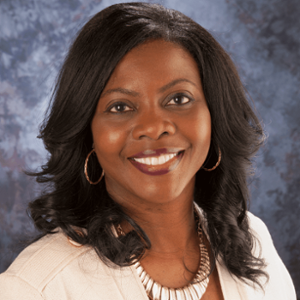 The luncheon will include a keynote address by Chavonda Jacobs-Young, Ph.D., undersecretary for research, education, and economics and chief scientist at the U.S. Department of Agriculture (USDA). Jacobs-Young oversees more than 8,500 employees across five component USDA organizations that advance agricultural research, innovation, data and Extension across a full range of agricultural issues, including climate-smart agriculture, nutrition security, equity, and strengthening food supply chains. As USDA chief scientist, Jacobs-Young advises the secretary of agriculture and other senior officials on scientific matters and chairs the USDA Science Council. She is a native of Georgia who holds advanced degrees in wood and paper science and technology from North Carolina State University. She is a graduate of American University's Key Executive Leadership in Public Policy Implementation Program, and a fellow of the American Association for the Advancement of Science and the National Academy of Public Administration.
"It's a chance for farmers to make connections, see the innovations underway at the University Farm, and receive some well-earned recognition for their work," Barber said.
Small Farms Week continues Thursday, March 29, with programs at the Pavilion on the fundamentals of agribusiness, presented by Carolina Farm Credit, and an evening in-person session on careers in agriculture, held on campus.
Small Farms Week concludes Friday, March 30, with "Support Local Agriculture Day." All North Carolinians are encouraged to visit a farmer's market, co-op or farmstand, patronize a restaurant that does business with local growers, or learn about local community-supported agriculture opportunities.
Registration information and a full schedule of event is available on the Small Farms Week 2023 webpage.