EAST GREENSBORO, N.C. (Jan. 24, 2023) – The Center for Accounting Diversity at North Carolina Agricultural and Technical State University has awarded 2022-23 HBCU Graduate Accounting Fellowships to 15 scholars who are continuing their graduate accounting education.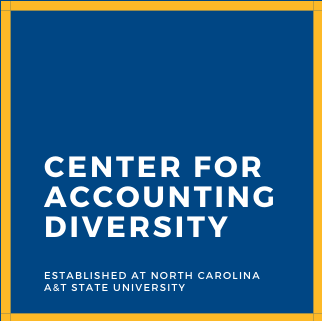 Each scholar received $15,000 for tuition and Uniform Certified Public Accountant (CPA) Examination preparation and fees. The Association of International Certified Professional Accountants (AICPA) Foundation provides financial support for the fellowship.
"Funding for graduate accounting education is vital and necessary to reduce the barriers to entry to the accounting profession," said Kecia Williams Smith, CPA, Ph.D., Center for Accounting Diversity director. "These funds not only enable students to complete their advanced education but will also provide the financial support to prepare for and sit for the Uniform CPA Examination."
HBCU Graduate Accounting Fellowships were awarded based on applications reviewed by committee representatives from each of the four participating historically Black colleges or universities (HBCUs): N.C. A&T, Howard University, Jackson State University and Prairie View A&M University.
The Fellows are Tiara Addison-Vick, Arnold Awudza, Nyla Jones and Liana Moyo of A&T; Ja'Brekia Bass and Devin Freeman of Howard; Nicolas Donelson, Jayda Grissett, Courtney Logan, Doshua McCray, Julia McWilliams, Taylor Morgan, Aaron Ridley and Jordan Wesley of Jackson State; and Ravyn Maycock of Prairie View.
The Center for Accounting Diversity provides a holistic approach to addressing the systemic barriers of entry to the accounting profession through innovative programming in accounting diversity research, student recruitment, and faculty and professional resources.
The AICPA Foundation was established in 1922 to advance accounting as a learned profession and promote its future through accounting education and outreach; scholarships and fellowships; and diversity and inclusion.