EAST GREENSBORO, N.C. (Jan. 30, 2023) – North Carolina Agricultural and Technical State University's youngest learners have a good reason to come to school with a smile this winter: the Child Development Laboratory, the campus's early childhood educational facility, has received accreditation from the National Association for the Education of Young Children, an organization that promotes high-quality learning through age 8.
Only seven other early childhood programs in Guilford County have received the prestigious accreditation.
"It's a really big deal," said Valerie Jarvis McMillan, Ph.D., interim chair of the Department of Family and Consumer Sciences, of which the program is a part. "This is the highest rating that can be received from the national organization and will help us expand the curriculum to provide the highest quality early care and education for children and their families."
The Child Development Laboratory is a teaching, research and service laboratory preschool in for students who major in child development and family studies at N.C. A&T. The preschool enrolls 34 children each year from age 2½ to 5. It has earned 5 stars from the North Carolina Division of Child Development and Early Education, the highest rating available to licensed early childhood educational facilities in North Carolina.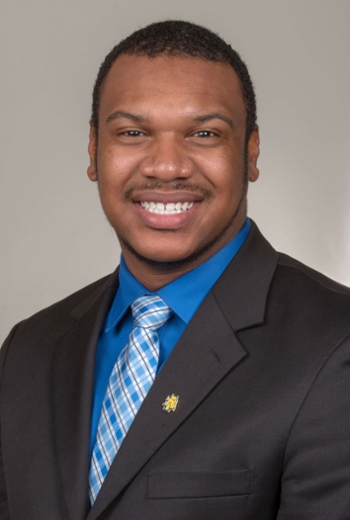 "We were confident that we would do well," said Jawan Burwell, Ed.D., the center's director.  "Our entire staff worked very hard for this.
"When you consistently demonstrate the ways a high-quality early childhood program operates, they know it. We have received 100 percent compliance for the past five years with our licensing from the N.C.  Division of Child Development and Early Education, the N.C. Division of Public Health and the Environmental Health Section, the Greensboro Fire Department and N.C. A&T facilities building codes."
The entire accreditation process took nearly two years, Burwell said, and featured a written self-study, an application and the site visit. Of the two classrooms chosen for evaluation, the younger classroom scored a 99% and the program scored a 96.77%.
As a research laboratory school, the Child Development Lab is one of just a handful in the state, offering students and faculty the opportunity to design studies that feature young children, while also offering children a high-quality learning environment. About half of the youth are children of faculty and staff.
"It's not a typical childcare or daycare center," said Burwell. "We allow university students and faculty to conduct research with our students. All that we do has a research base. For example, if we're doing something based on insects, or dirt, faculty can come and use our children to model or demonstrate and observe responses or comprehension.
"We're very proud," he said. "This award enhances what we already do to provide a positive, energetic work environment. We pride ourselves on the hard work and dedication, and it's wonderful to see it all pay off."