EAST GREENSBORO, N.C. (Jan. 20, 2023) – Solomon Bililign, Ph.D., a professor in the College of Science and Technology at North Carolina Agricultural and Technical State University, chaired a follow up international workshop on air quality in Africa from Jan. 17-19. More than 80 attendees participated either virtually or in-person during the three-day workshop held at the Carnegie Mellon University Africa campus in Kigali, Rwanda.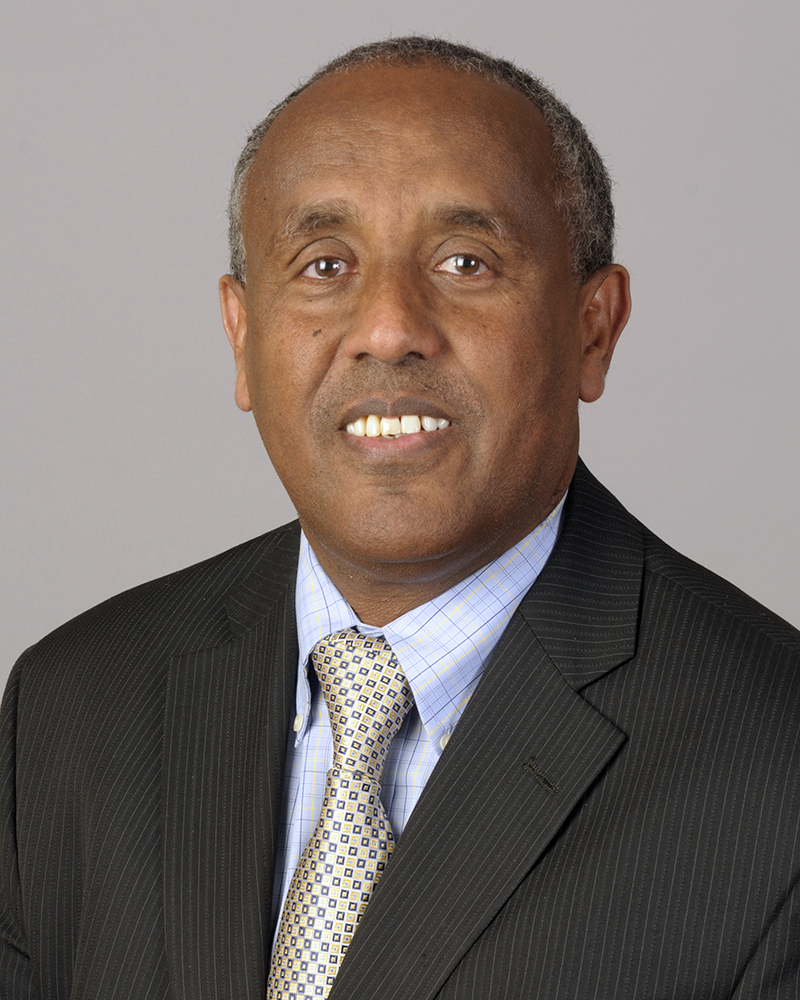 "People are suffering and there are more than 1 million premature deaths in Africa because of the poor air quality as cities grow," said Bililign. "The challenge is some of these countries with emerging industries, for example, have to choose between letting their people die either of hunger or air pollution. If they allow more polluters with fewer regulations, that could help economic growth by providing jobs and helping address hunger; however, it will be at the expense of public health." 
In June 2021, Bililign organized the "Pilot Design for Air Quality in Africa" virtual workshop for 80 attendees to "discuss and compile a set of ideas that would lead to air quality science that is unique to an African megacity or unique to the continent."
The African region is the least studied in the world.
Bililign noted that at the end of this century, 13 of the world's 20 largest urban areas will be in Africa, with populations of up to 88 million in Lagos, and more than 25 million in Nairobi and Addis Ababa. Unless something is done soon, more people will die of impacts from air pollution that are now linked to more than a dozen non-communicable diseases.
"The idea to host the workshop in 2021 stemmed from me challenging this belief that it's logistically difficult to do anything in Africa, so we shouldn't," said Bililign. "There are certainly problems, there are poor countries in Africa, but poor doesn't mean impossible and air quality issues should be addressed."
Workshop attendees focused on identifying and addressing the challenges and needs of their respective countries, as well as the type of collaborations that can be sustained to promote air quality research and comprehensive measurements in Africa. These observations are used to provide policymakers with recommendations to implement that will hopefully produce good health outcomes.
"We all breathe the same air, but people who live near the pollution source are most impacted and they are often minorities and economically disadvantaged," said Bililign. "It's not just an African issue, it's an American issue and associated with environmental justice. North Carolina A&T is in a good position to help solve issues that are relevant to the people we serve locally and globally."
Bililign remains determined to bring together experts and agencies with similar interests to collaborate on these efforts.
The 2023 workshop highlighted nearly 50 abstracts and associated poster presentations. Presentation topics ranged from PM 2.5 monitoring and improving urban pollution characterization toatellite-based assessment of air pollutants and design for Internet of Things lab for monitoring to emissions from mining-related activities.
Breakout groups discussed a series of questions and agreed on the need for comprehensive ground, aircraft and satellite-based field campaigns in East African megacities in the next five to seven years, in addition to starting to build capacity and infrastructure in selected cities with local government collaborations.
Participants emphasized the need to educate the public in the region on the dangers of air pollution to health and economic growth and local representatives pledged to work on these efforts diligently in their respective cities.
All participants will work together to develop proposals for funding from European and U.S. funding agencies, local governments and major philanthropic organizations. In the short-term, they will develop white papers addressing the outcomes of the workshop.
Sponsor support assisted with personnel and travel and lodging assistance for early career scientists from the U.S., Europe and various African countries. Participants came from the U.S., England, Belgium, the Netherlands, France, Finland, Sweden, South Africa, Ethiopia, Kenya, Uganda, Senegal, Nigeria and Ivory Coast.
To read more information about the workshop or participants' submitted abstracts, visit the Cooperative Programs for the Advancement of Earth System Science website.