Smith-Jackson Named Provost for North Carolina A&T
By Jackie Torok / 09/30/2022
EAST GREENSBORO, N.C. (Sept. 30, 2022) – Tonya Smith-Jackson, Ph.D., has been named provost and executive vice chancellor of Academic Affairs at North Carolina Agricultural and Technical State University, Chancellor Harold L. Martin Sr. announced today.
Smith-Jackson, who served in the position on an interim basis since Jan. 1, is a research engineer with extensive academic leadership experience, including a stint as a program director at the National Science Foundation.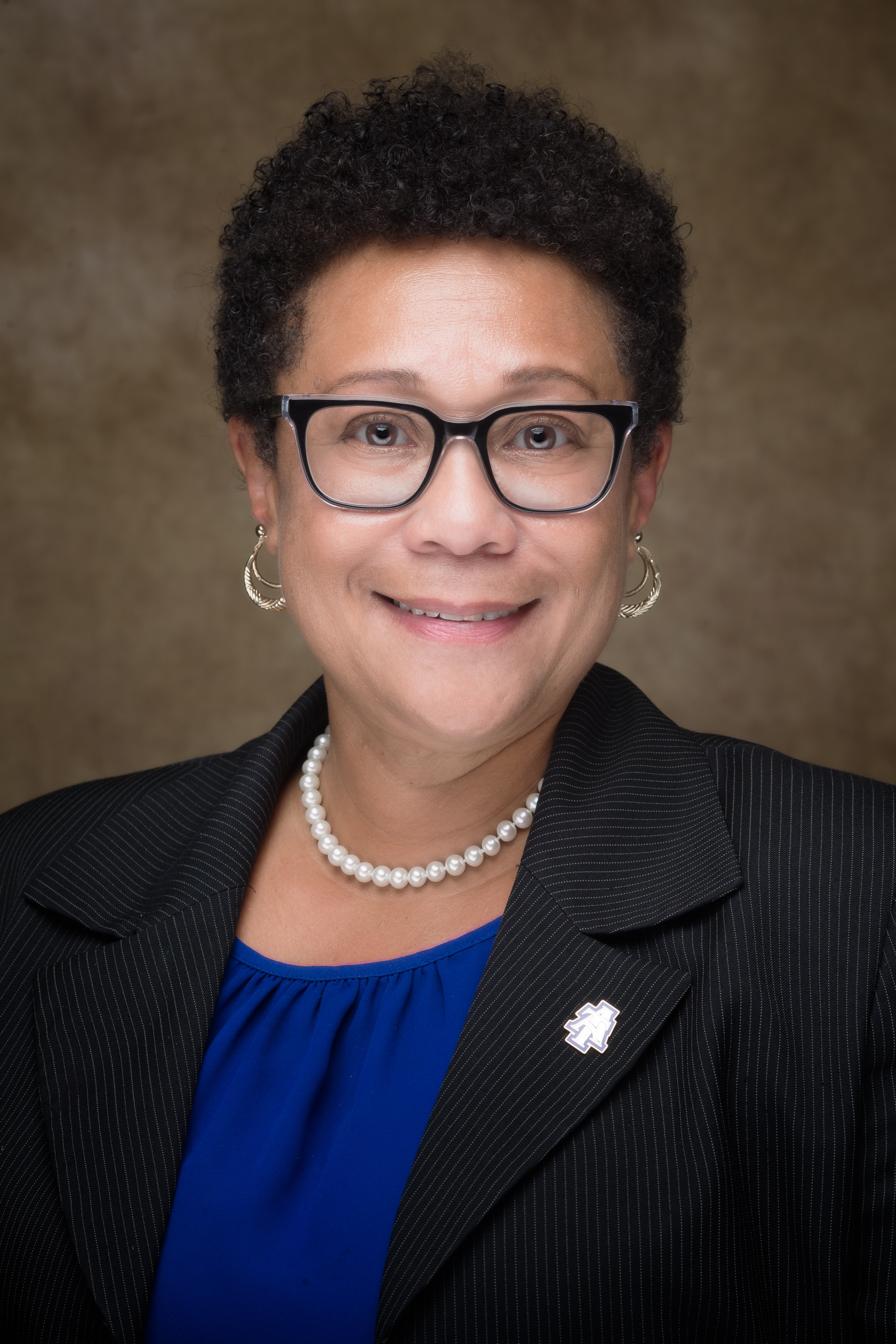 Before her interim appointment, she served as the university's senior vice provost for Academic Affairs. During her time in that role, Gov. Roy Cooper named her to the Governor's Advisory Committee on Performance Management in 2021, a year after he appointed her to the North Carolina Department of Commerce's Board of Science, Technology and Innovation.
Smith-Jackson originally joined A&T in 2013 as a professor and chair of the Department of Industrial and Systems Engineering and founder/director of the Human Factors Analytics Laboratory. She went on to serve as founder and co-director of the Cyber-Human Analytics Research for the Internet-of-Things Laboratory, director of the Center for Advanced Studies in Identity Sciences and Graduate Program director for Industrial and Systems Engineering.
In 2018, Smith-Jackson served at the National Science Foundation for a year as program director of the Computer and Information Science and Engineering Directorate in the Cyber-Human Systems Program before returning to A&T in the role of interim director for the Center of Excellence in Cybersecurity, Research, Education and Outreach.
"Dr. Smith-Jackson has demonstrated her commitment to excellence in every aspect of our university's mission, focusing on strategies that enhance student success, elevate research, fuel innovation, and engage with the communities we serve," said Martin. "Her leadership experience, along with her passion for transformative teaching and learning, is the right combination to carry A&T forward on our continuing path to preeminence."
Smith-Jackson earned her B.A. in psychology from the University of North Carolina at Chapel Hill and her M.S. in interdisciplinary psychology/ergonomics and industrial engineering and Ph.D. in psychology/ergonomics from North Carolina State University.
She served in a variety of teaching, research and consulting capacities for such organizations as IBM and Ericsson, as well multiple colleges and governmental agencies before joining Virginia Tech in 1999. She served Virginia Tech in multiple roles, including founder and director of the Assessment and Cognitive Ergonomics Laboratory, co-director of the Safety Engineering Laboratory and the Human-Computer Interaction Laboratory and director of the Human Factors Engineering and Ergonomics Center.
She was also a scholar-in-residence for a year at the Human Factors Division of the U.S. Consumer Product Safety Commission's Engineering Sciences Directorate in Bethesda, Maryland, and completed her time at Virginia Tech as a professor of industrial and systems engineering.
Additionally, Smith-Jackson received the 2020 Diversity and Inclusion Award from the Industrial Engineering and Operations Management Society International in recognition and appreciation of her achievements, contributions, dedication and lifelong achievement in the industrial engineering and operations management profession.