Fulbright Program Recognizes N.C. A&T as 2022 HBCU Institutional Leader
By Jackie Torok / 09/20/2022 Academic Affairs
EAST GREENSBORO, N.C. (Sept. 20, 2022) – North Carolina Agricultural and Technical State University has been named a Fulbright Historically Black College and University (HBCU) Institutional Leader for 2022.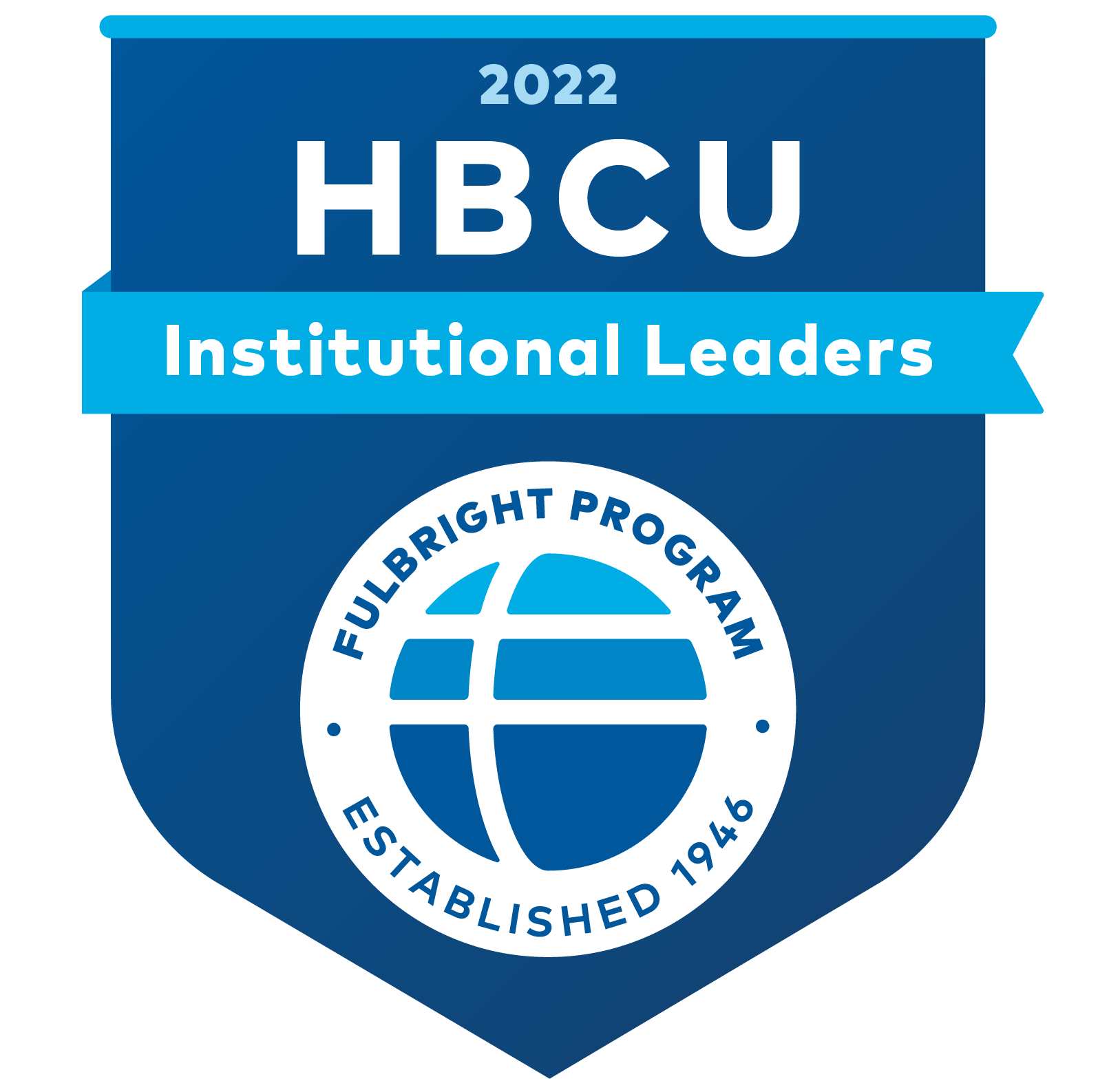 For the third consecutive year, the U.S. Department of State's Bureau of Educational and Cultural Affairs (ECA) is recognizing selected HBCUs' strong engagement with the Fulbright Program, the U.S. government's flagship international academic exchange program.
Fulbright HBCU Institutional Leaders have demonstrated noteworthy support for Fulbright exchange participants during the 2020-21 and 2021-22 academic years and have promoted Fulbright program opportunities on campus.
N.C. A&T was also highlighted in December 2019 in the inaugural Fulbright HBCU Institutional Leaders Initiative.
"North Carolina A&T's mission as a land-grant, doctoral university calls for our community to be inclusive and welcoming. Our students, faculty and staff come from many backgrounds and cultures, as well as every part of our state, our nation and countries around the globe," said Interim Provost and Executive Vice Chancellor for Academic Affairs Tonya Smith-Jackson, Ph.D. "Aggies are achievers whose time, talents and treasure fuel discovery and innovation in alignment with the goals of the Fulbright Program. We are proud to be recognized as a model for other institutions and encourage them to adapt our strategies to forge their own Fulbright successes."
The State Department announced the 19 Fulbright HBCU Institutional Leaders as HBCU leaders prepare to gather in Washington, D.C., and virtually for the White House Initiative on HBCUs National HBCU Week Conference. Fulbright opportunities will be highlighted in events such as the career and recruitment fair during this week.
Assistant Secretary of State for Educational and Cultural Affairs Lee Satterfield commended the HBCUs receiving the Fulbright HBCU Institutional Leader designation this year.
"HBCUs are an important part of the American and global higher education communities, providing life-changing exchange opportunities for American and international students, faculty, and administrators alike," Satterfield said, sharing her "hope that these institutions' success encourages all HBCUs to engage further with Fulbright and with the State Department."
Last year, A&T produced two Fulbright U.S. Student Program grant finalists – Malique Brunner '19, '20 and Joanna Martinez '20 – and an alternate, Anderlyn Smith '21. It marked the first time the university had more than one endorsed candidate advance past the semifinalist stage for the Fulbright Program grant. It is also the first time more than one endorsed Aggie has been chosen as a Fulbright Program grant finalist in the same cycle and the first time an Aggie undergraduate and graduate degree holder was documented as a Fulbright Program grant finalist.
Additionally, Alsace-Lorraine Gallop, A&T's national scholarships and fellowships coordinator and Fulbright Program adviser (FPA), was chosen in 2020 to participate in the inaugural FPA Development Initiative (DI) Enhancement Seminar to further support Aggie candidates.
Gallop created the campus-wide Extraordinary Global Experiences series in 2019 with the support of the University Honors Program to further engage students, alumni, faculty, and staff in prestigious and extraordinary opportunities such as the Fulbright Program grant. The series and featured speaker Assistant Secretary of State for Diplomatic Security Gentry Smith returns this week.
Tonjia May, director of budget services and project management in the Department of Research and Economic Development, is A&T's Fulbright Scholar Liaison. She and Gallop have begun collaborating together with the goal of helping build a self-sustaining Fulbright Program culture across campus for faculty, staff, students and alumni. Together, they also have co-hosted national Fulbright Program sessions to support overlapping campus and Fulbright Program goals.
Paula E. Faulkner, Ph.D., an agricultural education professor in the College of Agriculture and Environmental Sciences, has dedicated the past 12 years in support of Fulbright. During the summer of 2010, she spent six weeks traveling across the Persian Gulf as a Fulbright-Hays grant recipient. Upon her return, her desire to continue supporting Fulbright led to her becoming a board member of the North Carolina Fulbright Alumni Association, where she has served since 2011.
Faulkner has been instrumental in informing students and faculty about the value of gaining international experiences and participating in Fulbright programs, from leading campus tours for Fulbright members and students and serving on the university's Fulbright Committee to assisting the university's first student Fulbrighter and being a recipient of Fulbright's inaugural Fulbright in the Classroom (FIC) program. She was recently notified of receiving her second FIC grant.
On Nov. 3, a Fulbright HBCU Virtual Workshop will feature representatives of Fulbright HBCU Institutional Leaders sharing best practices for HBCUs to leverage Fulbright Program engagement to support students and faculty, increase campus internationalization, and build global networks. This event is open to the public and is specifically designed for HBCU faculty, staff, and stakeholders.
The Fulbright Program is the U.S. government's flagship international academic exchange program. Since its inception more than 75 years ago, the Fulbright Program has given more than 400,000 talented and accomplished students, scholars, teachers, artists, and professionals of all backgrounds and fields the opportunity to study, teach, and conduct research abroad, exchanging ideas, and contributing to finding solutions to important international problems.
For more information on the Fulbright Program, visit
http://eca.state.gov/fulbright
or email the Bureau of Educational and Cultural Affairs Press Office at
ECA-Press@state.gov
.