EAST GREENSBORO, N.C. (July 22, 2022) – North Carolina Agricultural and Technical State University has been awarded third place and a $10,000 prize in the Four-Year STEM Undergraduate category of the  National Science Foundation (NSF)'s Taking Action: COVID-19 Diversity, Equity, and Inclusion Challenge.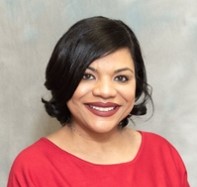 N.C. A&T's entry highlights The Student Hangar, a resource hub that connects students with counseling, food, housing, utilities, transportation, health care, social and protective services, and other resources geographically closest to them. The rollout of this new mobile app will help Aggies overcome barriers associated with the digital divide or health equity when working on campus or remotely from home. 
A&T, the nation's largest historically Black college or university, saw student engagement in classes decrease substantially when COVID-19 forced the transition to online instruction in March 2020. Not only did this put students at risk of dropping out, but when coupled with known psychosocial determinants of health it also raised their threat of exposure to COVID-19, exacerbating their anxieties and stress levels. 
This prompted the university to assemble a multidisciplinary research team tasked with promoting the retention of future STEM professionals from racially minoritized communities.
The team consisted of Jeannette Wade, Ph.D., assistant professor of sociology,  Stephanie Teixeira-Poit, Ph.D., associate professor of sociology, Anna Lee, Ph.D., John R. and Kathy R. Hairston College of Health and Human Sciences interim associate dean for faculty affairs and psychology professor; Smriti Shrestha, senior lecturer in the School of Nursing; Christopher Doss, Ph.D., associate professor of computer engineering; and Adrienne Aiken-Morgan, Ph.D., clinical assistant professor of geropsychology in the University of North Carolina at Chapel Hill School of Medicine.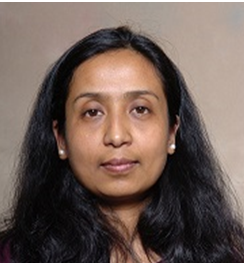 With the support of the NSF under RAPID Award No. 2033926, the team conducted a survey and follow-up interviews with undergraduate students to explore psychosocial barriers – such as housing insecurity, food insecurity and stress – that were affecting their physical and mental health and academic persistence during the pandemic. The team then identified resources on campus and in the community that address these psychosocial barriers.
The newly developed mobile app aims to increase student awareness about available resources and help connect students to those that can help them overcome psychosocial barriers, subsequently promoting student well-being, retention, and graduation.
"Our project is well-positioned to highlight the extent to which psychosocial risk factors, including poor access to technology resources related to the current extenuating circumstances, are having an impact on student learning outcomes," the A&T team wrote. "This, in turn, allows future scholars and practitioners to take steps in mitigating barriers to our efforts to promote diversity, equity, and inclusion in STEM."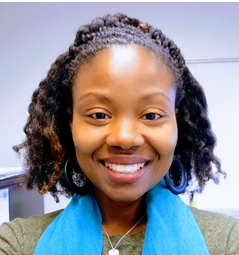 The NSF Taking Action: COVID-19 Diversity, Equity, and Inclusion Challenge aimed to encourage institutes of higher education to think deeply about the long-term, potentially negative impacts of the COVID-19 pandemic on diversity, equity, and inclusion in STEM and develop systemic solutions and actions to mitigate the impacts on STEM students, postdoctoral researchers, and faculty.
Through the challenge, the NSF distributed a total of $200,000 in cash prizes among the winners and hosted a virtual showcase for their projects. In addition, the NSF established an open access repository of winning entries and honorable mentions to highlight the importance of these efforts and allow other institutes of higher education to adapt them.