Recent N.C. A&T Grad Gets Big Surprise from Music Mogul Pharrell
EAST GREENSBORO, N.C. (June 24, 2022) – Recent North Carolina Agricultural and Technical State University graduate Damarius Davis '22 received a surprise he believes has altered the course of his life forever.
While participating in an NAACP panel discussion representing N.C. A&T at singer and songwriter Pharrell Williams' "Something in the Water" festival, Davis, along with four other student leaders, learned Williams was committing to covering the entirety of their student loan debt.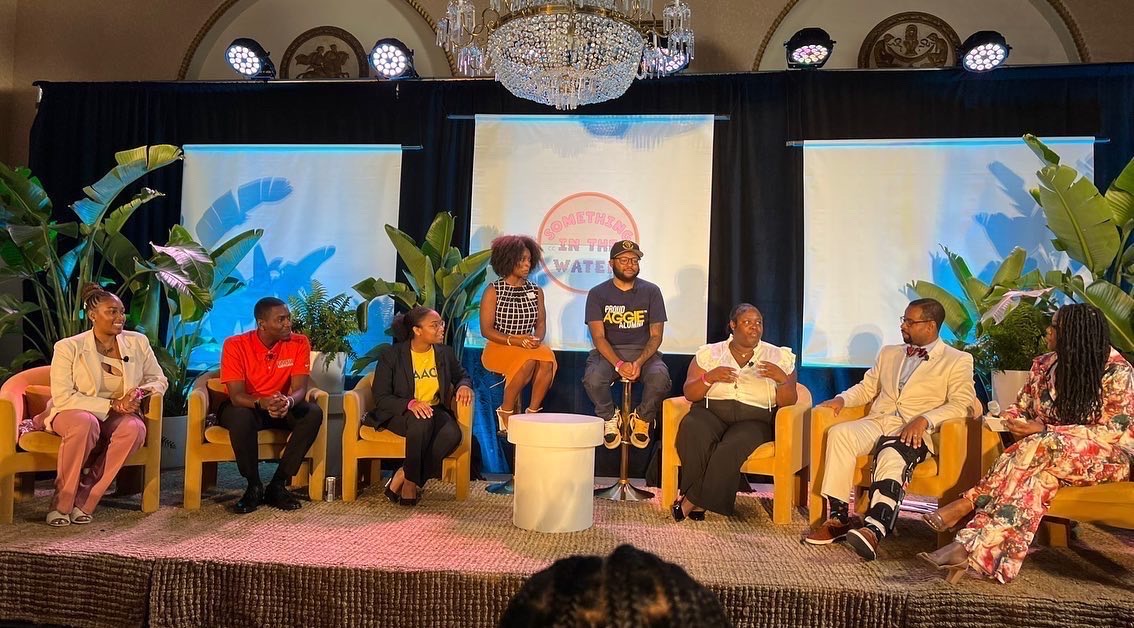 "I am overwhelmingly happy and grateful for the opportunity to have my student debt loans paid off by Pharrell Williams," said Davis. "This has given me an opportunity to focus on building generational wealth and living somewhat financially secure."
Davis says Williams wanted to pay it forward and pay off their debt for participating in the panel and their tremendous community and campus work.
"I have always had a passion for serving my community, so finding a way to give back will be one of the things on my list to help [others]," he said.
As a panelist, Davis and the other students told their stories regarding student debt and how it affects the Black community.
Armed with a B.A. in sociology, Davis recently began a position with RTI International as a communications analyst. The Raleigh, North Carolina native plans to enter graduate school in the spring studying data analytics.