EAST GREENSBORO, N.C. (May 3, 2022) – Rongfang "Rachel" Liu, Ph.D., UPS endowed professor in marketing and supply chain management at North Carolina Agricultural and Technical State University's Willie A. Deese College of Business and Economics, will travel to Israel as part of the 2022 Summer-May Faculty Fellowship Program of Jewish National Fund-USA (JNF-USA).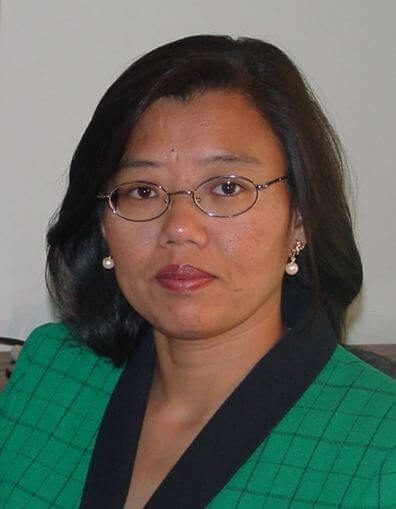 Among the 33 participants chosen for the competitive program, Liu is the only one representing a North Carolina-based institution and the only participant from a historically Black college or university.
"I believe this opportunity will help expand our reach, develop potential research partners and collaborators and explore potential international opportunities for our students," said Liu, who serves as director of the Transportation Institute at the Deese College.
Established in 1970, the Transportation Institute is an interdisciplinary research, training and technology transfer unit that draws faculty, staff and students from various departments within the Deese College and throughout the entire university. Its mission is to serve as a national, regional and local clearinghouse for transportation education, research and outreach.
A transportation engineering professor for more than two decades, Liu has extensive experience in the area of intermodal transportation planning and engineering, travel demand forecasting and simulation modeling and supply chain management. She has managed long-range transportation plans for different federal, state and local government agencies and private sector clients. She gained this broad-based experience through her positions with consulting firms, research institutes, and government agencies, as well as her extensive involvement with transportation research board committees and modeling development task forces.
Liu earned her B.S. in geo-environmental science and her M.S. in environmental engineering from Beijing University, her M.S. in urban and regional planning from Florida State University and a Ph.D. in transportation engineering from the University of South Florida-Tampa.
During the May 21-June 3 trip, Liu and her fellow participants will travel throughout Israel, meeting Israeli professors from their respective disciplines and with the same, or similar, research interests, all with the goal of developing collaborations, research projects, co-authoring articles and establishing exchange programs between faculty and students. They will be exposed to contemporary Israeli society, culture, historical sites, the people and the way of life in Israel.
As they meet with professionals and experts involved in government, industry, education, media, and other sectors to understand the many facets of Israel's evolving national and international policies, they also will gain a deeper awareness of Israel as a "start-up nation," its success in water innovation, and how the country addresses regional and global challenges.
The other faculty participants represent Arizona State University, Auburn University, Boston University, Bryant University, California State University-Fullerton, California State University-Fresno, Clemson University, Cleveland State University, Drexel University, Michigan Technological University, New Jersey Institute of Technology, New Mexico State University, Northwest State Community College, Penn State University, Rowan University, Thomas Jefferson University, University of Central Florida, University of Chicago, University of Georgia, University of Miami, University of Mississippi, University of Texas-El Paso, University of Wisconsin, Valparaiso University and Virginia Tech.
Supported by JNF-USA's Boruchin Fund and individual donors, the tour is a fully paid annual program to Israel for full-time U.S.-based academics from a recognized university or learning institution. More than 300 faculty members have participated to date.