Biden Appoints N.C. A&T Alumni to President's Board of Advisors on HBCUs
By Staff Report / 04/05/2022 Alumni
EAST GREENSBORO, N.C. (April 5, 2022) – President Biden has announced his intent to appoint 18 qualified and diverse leaders – including North Carolina Agricultural and Technical State University alumni Willie A. Deese '77 and Janeen Uzzell '90 – to the President's Board of Advisors on Historically Black Colleges and Universities (HBCUs).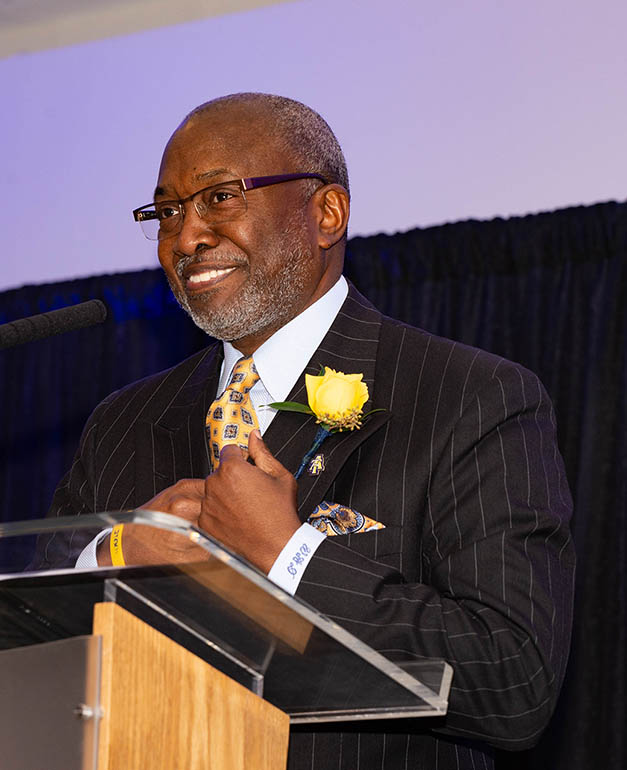 Deese is a retired pharmaceutical executive and corporate board member whose career spans five decades. He most recently served as executive vice president of manufacturing at Merck and Co. Inc. He is recognized for his expertise in manufacturing and supply chain management as well as his proactive contributions defining healthy, engaged corporate cultures, implementing environmental and sustainability standards, diversity, equity and inclusion practices and policies, and leadership development. 
Deese earned his B.S. in business administration from North Carolina A&T and MBA from Western New England College. The Willie A. Deese College of Business and Economics – the first named college at A&T – honors his many contributions to his alma mater, which he credits with providing him the foundational platform upon which he was able to build a successful career. He fervently believes that when we level the playing field by providing equitable resources and opportunities for all, it leads to positive outcomes that have an exponential impact on society.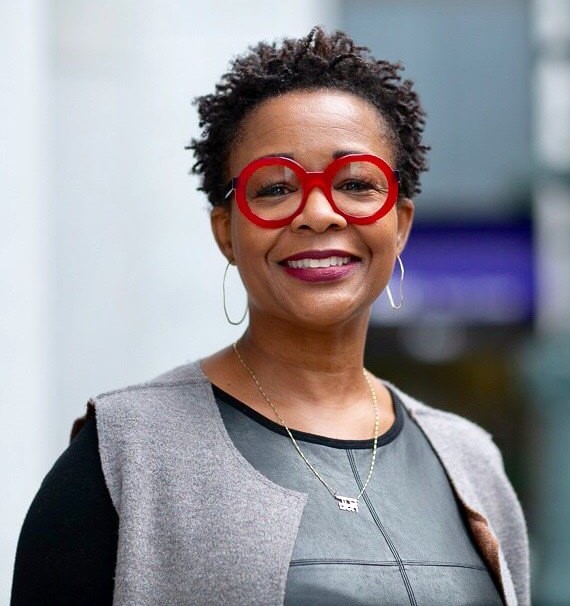 Uzzell is CEO of the National Society of Black Engineers, the largest Black STEM community impacting society and industry. In her former role as chief operating officer for the Wikimedia Foundation, which operates Wikipedia, she drove process improvement and helped launch the Wikimedia Knowledge Equity Fund to address racial inequities in free knowledge. For nearly two decades, she held various roles at General Electric, working in healthcare technologies in some of the world's most challenging environments. As the head of Women in Technology, she accelerated the number of women in technical roles.
Uzzell received her B.S. in mechanical engineering from A&T and MBA in international business from Fairleigh Dickinson University. She is a recipient of numerous awards, including the United Nations Global Leadership Award and one of ADWEEK's Top Black Women Trailblazers in Tech. She fuses her passion for social justice and her leadership to shine light on inequality in tech spaces and forge opportunities for others.
Two other President's Board of Advisors on HBCUs appointees – Taraji P. Henson and Chris Paul – also have ties to A&T.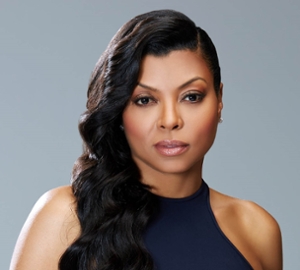 Henson, who attended A&T, is an Academy Award-nominated and SAG and Golden Globe-winning actor, filmmaker, and activist. She launched TPH Entertainment with upcoming projects including "Two-Faced" with Bron Entertainment, which will mark her feature film directorial debut, Alessandro Camon's "Time Alone," which Henson will also star in, and "Sorcerority," which she will co-produce with Game Changer Films and Gabrielle Union's I'll Have Another Productions.
In October 2016, Henson released her New York Times bestselling novel "Around The Way Girl." She also launched the Boris Lawrence Henson Foundation in 2018 in memory of her father to provide scholarships to African-American students majoring in mental health, offer mental health services to youth in urban schools, and work to lower the recidivism rates of African-American men and women. Henson recently co-hosted the Facebook Watch series on mental health, "Peace of Mind with Taraji," for which she received a Daytime Emmy Award nomination. In 2019, she received her star on the Hollywood Walk of Fame.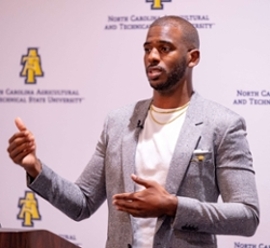 Through his Chris Paul Family Foundation, Paul has actively expanded a "Business of Entertainment Media and Sports" special topics course at A&T, among other HBCUs. He is a 12-time NBA All-Star with the Phoenix Suns, two-time Olympic Gold medalist, is listed as one of the NBA's 75 greatest players in NBA history and recently ended an eight-year tenure as president of the National Basketball Players Association.
Additionally, Paul co-launched the Social Change Fund United dedicated to investing in and supporting organizations focused on empowering communities of color and advocating for the human rights of all Black lives. His philanthropic efforts have earned him the 2016 ESPYs "Humanitarian of the Year" award, 2016 Mannie Jackson Human Spirit Award, the NBA Community Assist Award five times, and most recently the inaugural Kobe and Gigi Bryant Advocacy Award for his significant contributions to the advancement of girls' and women's basketball and advocacy for the WNBA.
The President's Board will advance the goal of the HBCU Initiative, established by the Carter Administration, to increase the capacity of HBCUs to provide the highest-quality education to its students and continue serving as engines of opportunity.
In 2021, Biden appointed Tony Allen Ph.D., and Glenda Glover, Ph.D., to serve as chair and vice chair of the President's Board of Advisors on HBCUs, respectively. In February, he appointed Dietra Trent, Ph.D., as executive director of the White House HBCU Initiative.
The other board appointees are Makola M. Abdullah, Ph.D., 14th president of Virginia State University; Javaune Adams-Gaston, Ph.D., seventh president of Norfolk State University; Paige Blake, a junior at Bowie State University and advocate for disabled students; Thasunda Brown Duckett, president and CEO of TIAA; Patrick Cokley, chief of organizing advocacy and learning at Civic Influencers; Monica Goldson, Ph.D., CEO for Prince George's County Public Schools in Maryland; Brett J. Hart, president of United Airlines; Beverly W. Hogan, president emerita of Tougaloo College; Lisa P. Jackson, Apple's vice president of environment, policy and social initiatives; Florida state Sen. Shevrin D. Jones; Walter M. Kimbrough, Ph.D., seventh president of Dillard University; William F. L. Moses, managing director for the Kresge Foundation's Education Program; Quinton T. Ross Jr., president of Alabama State University; and Ruth J. Simmons, president of Prairie View A&M University.
"The PBA will be an eclectic mix of the talent and commitment that defines historically Black colleges and universities and those who recognize our tremendous value in higher education and in a smaller, more connected global community," said Allen. "Having already invested an unprecedented $5.8 billion in our institutions, the president, the vice president, and the entire Biden administration have been clear on their dedication to HBCUs in word and deed. And they are just beginning."