EAST GREENSBORO, N.C. (Feb. 23, 2022) – Julian Woods has been named North Carolina Agricultural and Technical State University's first male finalist for the Truman Scholarship, a premier fellowship for those pursuing careers as public service leaders.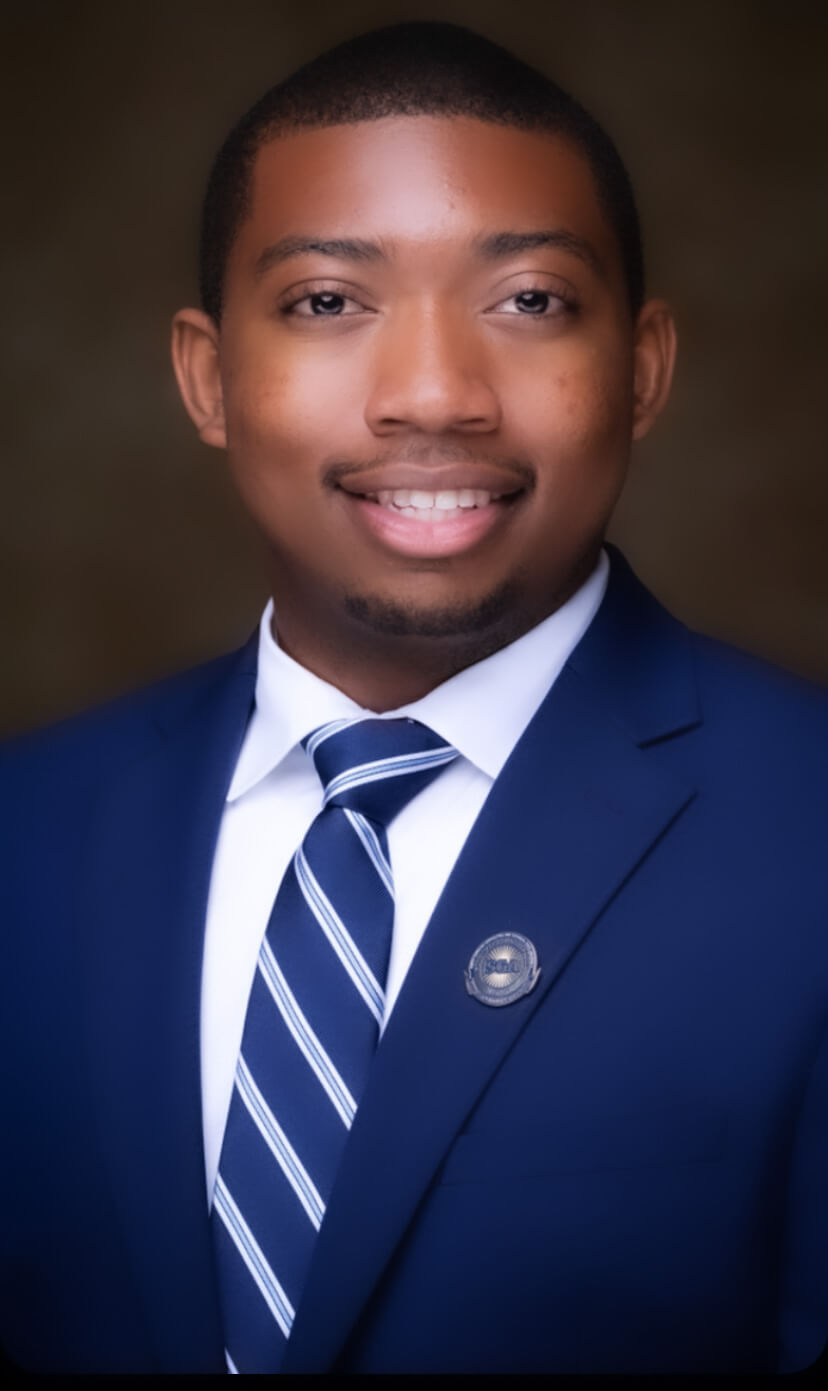 Woods, of Atlanta, a third-year English student and Dowdy Scholar in the University Honors Program (UHP), is North Carolina A&T's third documented Truman Scholarship finalist, following Brenda Caldwell '21 and Kinnidy Coley '20.
"The benefits for finalists who are named Truman Scholars extend far beyond up to $30,000 toward a graduate degree," said Margaret I. Kanipes, Ph.D., A&T's Honors Program director. "Truman Scholars are invited to a leadership week, are connected to paid summer internships in Washington, D.C., and can participate in professional development fellowships and employment before or after graduate school."
As Student Body Vice President of Internal Affairs for the A&T Student Government Association (SGA), Woods plans events, serves as Speaker of the Student Senate, and advocates for student needs on campus.
"I got involved in SGA to give back to my university that has given so much to me including a place in the Dowdy Scholars program that afforded me a full academic scholarship. I spent two years as a Senator and provided insight about everything from mental health to school spirit projects," said Woods. "Once elected SGA vice president of internal affairs in spring 2021, I began developing innovative approaches to effecting change on campus such as Senate Advocacy Day, a first of its kind effort to coordinate Senate work across the university."
Woods' advocacy also extends to his work with the Campus Election Engagement Project and the David and Dovetta Wilson Fund, which he served as the youngest elected member of the Board of Directors.
"Working on the board of the Wilson Foundation, a national organization dedicated to using education to empower Black and brown students mostly in the New York City metro area, I have seen firsthand how funding inequity leads to poorer outcomes," he said. "Systemic disinvestment has created an atmosphere where Black youth face worse outcomes today than decades past. Upon entering public service, I would like to address the issue of inequities in funding, which often fall along racial lines, for K-12 public schools."
After graduating from A&T, Woods plans to enroll in the Vanderbilt University School of Law to earn his Juris Doctor, then begin his career as an attorney in the Civil Rights Division of the U.S. Department of Education with the goal of becoming a member of the government relations team at the National Education Association.
Woods' virtual interview for the Truman Scholarship is scheduled for March 16, the day after an informal virtual reception. Before the COVID-19 pandemic, finalists were invited to the regional review panel site for an informal dinner and a panel interview.
The Truman Scholarship, established by Congress in 1975, is a program of The Truman Foundation, which was established by Harry S. Truman, the nation's 33rd president. It funds graduate studies and professional development for college and university juniors in any discipline who have a documented commitment to leadership and service. Notable Truman Scholars include Stacey Abrams, John King Jr. and former U.S. ambassador Susan Rice.
After completing a competitive campus selection process through NCAT Extraordinary Opportunities (NCAT EO), Woods was one of 189 candidates representing 126 colleges and universities to be selected as a finalist based on records of leadership, public service and academic achievement.
Woods was endorsed for the Truman Scholarship along with three fellow third-year Aggies: Dowdy Scholar Arianna Mackey, who is studying political science and was a summer 2021 Environmental Protection Agency intern; Cheatham-White Scholar Kennedy Reid, who is studying economics with a law concentration and was named a 2021 Charles B. Rangel International Affairs Summer Enrichment Program Scholar; and Dowdy Scholar William Teasley, who is studying industrial and systems engineering and was named a 2021 Marian Drane Graham Scholar. A school may typically nominate, or endorse, a maximum of four students for the Truman Scholarship each year.
"Arianna, Kennedy, Will and Julian are each stellar individuals with strong track records of demonstrated leadership and commitment to public service careers," said Alsace-Lorraine Gallop, A&T's national scholarships and fellowships coordinator. "I am thrilled that Julian will interview this spring for this extraordinary opportunity, and I am confident each of our endorsed Aggies will use their application process to fuel their future contributions to the greater good."
The 2022 Class of Truman Scholars will be announced no later than April 15.