EAST GREENSBORO, N.C. (Dec. 10, 2021) – Students from the College of Science and Technology competed in the 2021 HBCU Making and Innovation Showcase in Washington, D.C., this fall and brought the top prize back to Aggieland. 
The student team included Applied Engineering Technology seniors Jaquan Haynes and Tydira Ingram, and graduate student David Poole, advised by adjunct instructor Ronald Wilkins, Ph.D.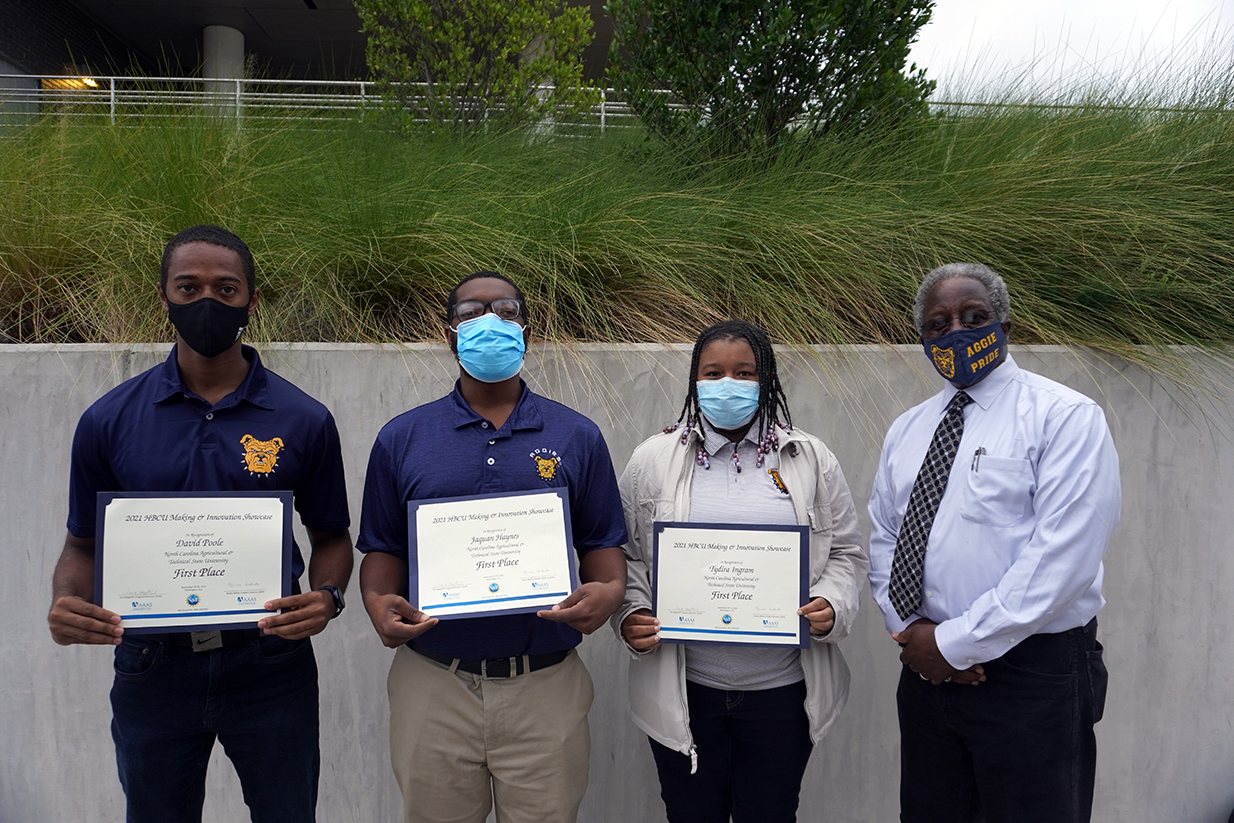 The showcase, supported by the American Association for the
 Advancement of Science with funding from the National Science Foundation, invited 12 historically Black colleges and universities HBCUs to design and implement prototypes to address one of the 17 United Nations Sustainable Development Goals. 
The AET Team addressed health and well-being by designing a drone system that uses thermal imaging ultraviolet- C (UVC) sanitation, called "X-BIOFORM." 
"We wanted to fit our own background as well as address the continuing COVID-19 pandemic," said Poole.  
The drone detects coughs as well as potentially feverish individuals and uses far far-UVC light to sanitize the air and surfaces where harmful bacteria live. Far-UVC light efficiently kills pathogens without causing harm to exposed human tissues. 
"We entered a version of this in SciTech Week and we made some changes that led us to first place in our first time at this competition," Haynes said. "It felt really good." 
The drone would be equipped with a cough detection sensor, thermal camera, Lidar sensor and far far-UVC light.  
The HBCU Making and Innovation Showcase is designed to provide an opportunity for students at historically Black colleges and universities to highlight the talent and innovation at their institution.