EAST GREENSBORO, N.C. (July 1, 2021) – North Carolina Agricultural and Technical State University assistant sociology professor Stephanie Teixeira-Poit, Ph.D., has received the 2021 Hans O. Mauksch Award for Distinguished Contributions to Undergraduate Sociology.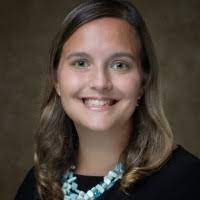 Teixeira-Poit, who teaches in the John R. and Kathy R. Hairston College of Health and Human Sciences, was selected for the competitive award from the American Sociological Association (ASA) Section on Teaching and Learning. It required the completion of an extensive application packet as well as recommendations from students like Shikeria Jones '21, who graduated with a B.A. in sociology and wrote: "Dr. Teixeira-Poit is not only a good mentor, but she is a great instructor who seeks the interest in her students to excel in their academics."
"The committee was particularly impressed by your innovation in grants that involve students, particularly during the shift to remote learning," 2021 ASA Teaching and Learning Section Awards chair Sharon Yee, Ph.D., wrote to Teixeira-Poit. "This award signifies your dedication to developing and promoting strong undergraduate sociology, which is invaluable for the health of our discipline."
Teixeira-Poit and colleagues collaborate on several grant-funded research projects to improve institutional capacity for undergraduate and graduate education at North Carolina A&T. They focus on improving the infrastructure for student participation in data analysis training activities within the sociology program; establishing a research identity development program for students; developing a citizen science program focusing on university and community partnerships; and developing an app to connect students with resources to meet psychosocial needs they are experiencing during COVID-19.
Teixeira-Poit also served as one of the university's Digital Learning Faculty Fellows charged with supporting instructors transitioning to remote learning in the pandemic.
"Dr. Teixeira-Poit is a champion for undergraduate education in sociology and for engaging her students in research, both undergraduate and graduate," said Lenora R. Campbell, Ph.D., Hairston College dean. "Her commitment to her own scholarship addressing disparities and mentoring students has earned her this distinguished award."
Teixeira-Poit, who joined N.C. A&T in July 2018, has 15 years of experience conducting mixed-methods research projects that seek to promote health equity through complex intervention implementation and evaluation. Her research has identified how policies and interventions moderate relationships between health determinants and population health outcomes. Her research has been funded by diverse agencies such as the Centers for Disease Control and Prevention, Centers for Medicare and Medicaid Services, Agency for Healthcare Research and Quality, and National Science Foundation.
At A&T, one of her recent projects evaluated quality improvement interventions at federally qualified health centers that seek to improve HPV vaccination series completion to prevent six types of cancer. Other current projects focus on evaluating the efficacy of patient education interventions for cancer immunotherapy treatments that aimed to better coordinate care to a cancer clinic and reduce inappropriate emergency department utilization; evaluating a health system's efforts to screen for social determinants of health and coordinate care to community-based organizations that address these needs; and evaluating unintended consequences of a neonatal intensive care unit redesign from open-bay to single family rooms on neonatal health outcomes and quality of care.
In the past three years, Teixeira-Poit has mentored 16 students in research projects in addition to theses and dissertations. These research mentorships resulted in students serving as co-PIs on two funded research grants, winning a first-place poster award in the university's Undergraduate Research Symposium, winning the university's Outstanding Junior Graduate Research Assistant Award, serving as co-authors on publications and presentations, and getting accepted for graduate school, career positions, and internship placements.
Teixeira-Poit earned her B.A. in sociology and communication from Stonehill College and her M.S. and Ph.D., both in sociology, from N.C. State.