Triad Business Journal Names A&T Alumnae Among 2021 Outstanding Women in Business
By Jackie Torok / 06/11/2021
EAST GREENSBORO, N.C. (June 11, 2021) – North Carolina Agricultural and Technical State University alumnae Kiva Elliott '11, Niketa Greene '97 and Karin Henderson '94 are among the women honored as the Triad Business Journals' 2021 Outstanding Women in Business.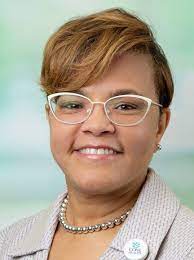 Elliott, who holds an M.S. in adult education/human resources development, is vice president and chief diversity, equity and inclusion (DEI) officer for Cone Health. After joining Cone in 2011, she went on to establish and implement its first DEI strategic plan in 2019 using data from 3,500 employees, 60 focus group sessions and 79 one-on-one interviews. She is a NCCJ board member, a Leadership Greensboro graduate and leading Cone Health's United Way of Greater Greensboro Giving Campaign this year.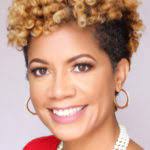 Greene, who holds a B.A. in psychology, is vice president of leadership, diversity and inclusion for the Greensboro Chamber of Commerce. She directs the operational and programmatic aspects of three chamber initiatives: Leadership Greensboro, Accelerate Greensboro and Scale to Excel. She leads the Health and Basic Needs Impact Council at the United Way of Greater Greensboro, where she is a board member, and created the annual Summer of Service event for Leadership Greensboro alumni.
Henderson, who holds a B.S. in nursing, is executive director of strategic management for Cone Health. A Cone employee since 2005, she leads system-wide initiatives and construction projects of more than $100 million. Throughout the COVID-19 pandemic, she led the teams that transformed the former Women's Hospital into a critical care hospital capable of caring for 2,500 patients and led Cone's COVID-19 command center.
Elliott, Greene and Henderson were recognized along with the 22 other honorees during a virtual awards presentation and are featured in a special June 11 print edition of the Triad Business Journal.