Jackson, Avant Receive Honorary Degrees at N.C. A&T Commencement Ceremonies
By Staff Report / 05/05/2021
NOTE: Videos of ceremonies can be viewed here:
8:30 a.m. - Spring 2021 Commencement Ceremony 
4 p.m. - Spring and Fall 2020 Commencement Ceremony
EAST GREENSBORO, N.C. (May 9, 2021) – In its first live graduation ceremonies since 2019, North Carolina Agricultural and Technical State University hosted two star-studded commencement ceremonies, honoring both spring 2021 graduates and alumni who graduated in 2020 were not able to be celebrated in person because of COVID-19.
About 2,400 students applied to graduate this academic year, including about 1,600 this spring, making this semester's graduating class likely the largest in A&T history and the most productive of North Carolina A&T's 130 years. Each ceremony will be livestreamed for those who cannot attend in person.
Award-winning actor Sterling K. Brown ("This Is Us," "Black Panther") served as commencement speakers for both the 8:30 a.m. ceremony honoring 2021 graduates and the 4 p.m. service celebrating the spring, summer and fall graduates of 2020. Both ceremonies took place in Truist Stadium on the A&T campus.
In addition to Brown, the ceremonies featured activist and author Jacqueline L.B. Jackson, who met her husband, the Rev. Jesse Jackson, while a student at A&T. She was awarded an honorary doctorate degree in the morning ceremony. 
In the afternoon commencement, A&T present a second doctor of humane letters, this time to legendary entertainment entrepreneur Clarence Avant. A native of Greensboro, Avant became a renowned dealmaker, businessman and producer starting in the 1960s in the recording industry and later in the broadcast and film businesses. His incredible life and career were chronicled in the 2019 Netflix documentary, "The Black Godfather."
More about Jacqueline L.B. Jackson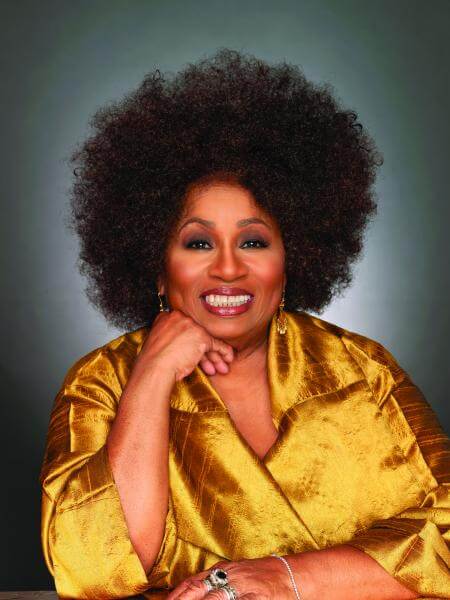 A native of Fort Pierce, Florida, Jackson studied sociology and psychology at A&T. She and Jesse Jackson married in 1962 as undergraduates and had the first of five children, Santita, in 1963. Jesse Jr. followed in 1965, Jonathan Luther in 1966, Yusef DuBois in 1970 and finally Jacqueline Lavinia in 1975. Of their five children, three followed their parents to Greensboro, graduating from A&T.
During a distinguished lifetime of civil rights activism, Jackson has worked with such movement luminaries as Ethel Payne, Bella Heights, Betty Shabazz, Mahalia Jackson, Nina Simone, Eartha Kitt, Faye Wattleton, Roxanne Dunbar Ortiz, Albertina Walker and others, assisting in speech writing and advocacy for some of these women.
Jackson also worked with many civil rights organizations, including fundraising for the Southern Christian Leadership Conference under the leadership of Dr. Martin Luther King Jr. Her assistance with organizing political campaigns began with Richard Hatcher, John Conyers and many others. She helped establish logistics for the 1972 National Black Political Convention and campaigned for candidates Diane Watson, Maxine Waters, Hillary Clinton and others.
One of the founders of PUSH Excel, Jackson also founded the Jackson Legacy Foundation where she empowers women and students with a focus on needs of African Americans. She led the international desk for both Operation PUSH and the Rainbow PUSH Coalition.
As someone who seeks excellence in all she does, Jackson said, "No one showed me that better than A&T, which taught me a way to exhibit a principle for racial pride and to love humanity."
More about Clarence Avant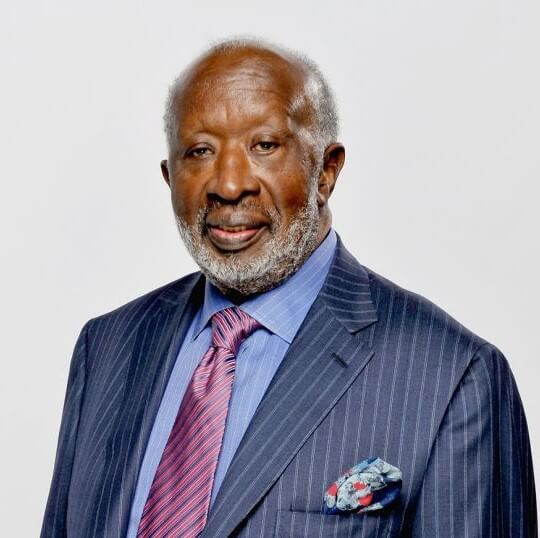 Avant achieved legendary status as a film producer, musician and entrepreneur, and is one of the most powerful and renowned people within the entertainment industry. He grew up in Greensboro, attending Dudley High School through the 10th grade before moving with his family to New Jersey, where he entered the music business.
Known as a great deal maker and manager, he worked with such legends as jazz great Sarah Vaughan, Bill Withers and Johnny Nash ("I Can See Clearly Now") through Avant Garde Enterprises, Venture Records and Sussex Records. He bought the first black-owned FM radio station in Los Angeles in 1973, renaming it KAGB-FM.
Avant also helped to promote Michael Jackson's first solo tour, which grossed $125 million, in 1987. He also moved successfully into film production, with credits including "The Color Purple," "Jason's Lyric" and "Deliver Us from Evil."
In 1993, Avant was named chairman of the board of Motown Records. The following year, he worked with a group of African American investors to create a $20 million investment partnership in South Africa called New Age Beverages.
Avant prides himself on helping others to achieve their dreams and is noted for brokering deals that resulted in people of color – including those he employed – landing prominent roles and proper compensation. He has received the Thurgood Marshall Lifetime Achievement Award, the National Association of Recording Arts and Sciences Trustee Award and the President's Merit Award as a Grammy Icon, in addition receiving a Star on the Hollywood Walk of Fame and being named to the NAACP Hall of Fame.