N.C. A&T Accounting and Finance Professor Phillips Featured in WalletHub Report
By Jackie Torok / 04/19/2021
EAST GREENSBORO, N.C. (April 19, 2021) – Brandis Phillips, Ph.D., CPA, an associate professor of accounting and finance at North Carolina Agricultural and Technical State University, is featured on WalletHub, a personal finance website.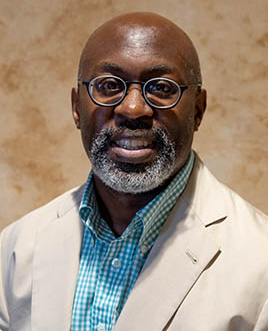 Phillips, who teaches in the Willie A. Deese College of Business and Economics, offered his expertise in a report about the best personal loans for 2021.
"Given the pandemic, many companies are working out different payment arrangements with their customers," said Phillips.
WalletHub previously featured Philips in a report late last year about obtaining credit cards without a credit record.
Phillips' primary areas of research are technology addiction, digital literacy and psychological factors affecting students' attitude toward quantitative careers.
A Digital Learning Faculty Fellow for 2020-21 at North Carolina A&T, his work has been published in Information & Management, Journal of Organizational and End User Computing, Journal of Computer Information Systems, and Journal of Theoretical and Applied Electronic Commerce.
In addition, Phillips has presented his work at the Academy of Management, Americas Conference on Information Systems, and Decision Sciences Institute.