EAST GREENSBORO, N.C. (April 22, 2021) – Since 2006, North Carolina Agricultural and Technical State University's Comfort O. Okpala, Ph.D., professor of leadership studies in the Department of Leadership Studies and Adult Education, has fostered collaboration, cooperation, interdependence and empowerment in her students. In recognition of her outstanding work in the classroom, Okpala has been named the 2020-21 University of North Carolina System's Board of Governors (BOG) Award for Excellence in Teaching for N.C. A&T.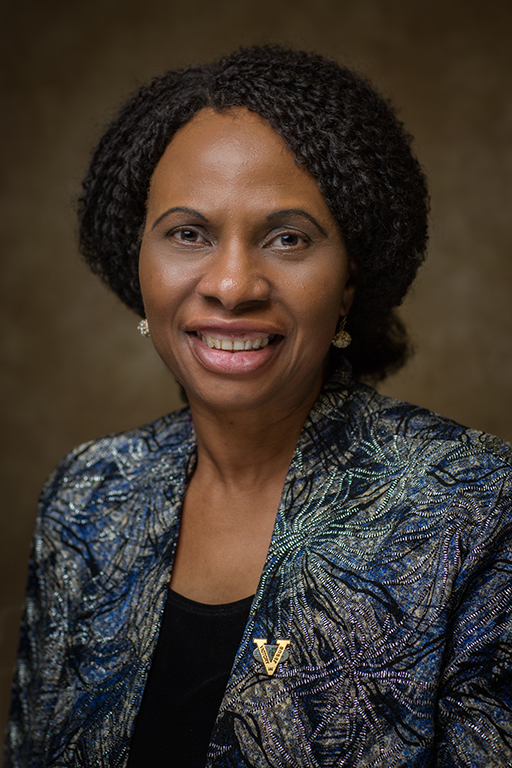 Each year, a leading faculty member is chosen from each of the constituent institutions of the UNC System to receive the award.
"Dr. Okpala has exemplified excellence and cultural responsiveness for over 15 years in her teaching and mentorship of students in the Leadership Studies doctoral program," said Paula G. Price, Ph.D., dean and professor, College of Education. "Many of the top leaders in the state and nation have been guided and supported by Dr. Okpala, and the College of Education is so proud that she is being recognized with this prestigious award."
Having supervised numerous student dissertation research and served as the chair for over 50 dissertations and published 16 refereed journal articles, Okpala's core value for teaching is grounded in her belief that all her students have the capacity to contribute to the learning environment in a unique and special way.
"Being selected as North Carolina A&T State University's recipient of the 2021 Board of Governors Award for Excellence in Teaching is one of the most humbling and rewarding experiences in my life. It reaffirms my passion and purpose for teaching to impact the learning growth and development of others," said Okpala. "All my students have the capacity to contribute to the learning environment in a unique and special way. I truly believe teaching and learning for all is the soul of education."
Okpala maintains expertise and a strong passion for Leadership Theory, Qualitative Research, Higher Education Finance and Dissertation Research. She currently serves as the co-education director for a $9 million National Science Foundation STEM Leadership grant, resulting in  a $100,000 grant for doctoral students in Leadership Studies in 2018 and 2019.
In response to a question about Okpala's teaching standards, one of her students stated, "Dr. Okpala exudes transformational and servant leadership ethos in her classroom. She understands research-based pedagogical and androgogical approaches that are effective in cultivating self-directed learning."
In 2015, Okpala conceptualized and initiated the first Contemporary issues in Transformative and Innovative Leadership Conference for students, faculty and other professionals. The conference addresses leadership challenges, strategies and delivery systems in local and global societies through research, scholarship and Praxis.
Okpala is praised for her efforts not only to teach well but to consistently support students as a life coach well past their graduation, spending significant time in the role of mentor.
Okpala earned a B.A. in Accounting from Roosevelt University, an MBA in Management from Governors State University and an Ed.D. in Educational Leadership from Fayetteville State University.
The teaching excellence award is the highest teaching award available at the university. Okpala will receive a framed citation, $12,500 stipend, and additional recognition by the UNC Board of Governors and A&T at an appointed time.