EAST GREENSBORO, N.C. (April 21, 2021) – North Carolina Agricultural and Technical State University emerged as the national champions of the 32nd annual Honda Campus All-Star Challenge (HCASC), with a 70-point lead against Florida A&M. This is the first year the university has laid claim to the title and will receive a $75,000 institutional grant in addition to the championship trophy.
Team members Malkam Hawkins (captain), Frances Kendrick (co-captain), Mitchell Wilson and Samara Daniels all hail from North Carolina. Representing three colleges across campus, Hawkins and Wilson are electrical and mechanical engineering students, respectively, Kendrick is a nursing student, and Daniels studies criminal justice.
As they balanced their studies and other commitments during the school year, they carved out time and exemplified exceptional teamwork and intellectual ability, while preparing for and competing virtually in this prestigious academic competition. Upon hearing the announcement, each member offered thanks to the team's coach, Bryon D. Turman, the university community, and family members for supporting them.
"This is our first HCASC National Championship in 27 years and I'm very proud of the team and our mantra, especially during this very trying year of COVID-19, has been 'one question, one round, one game at a time,'" said Turman, a professor in the College of Humanities, Arts and Social Sciences. "We dropped the first game to Florida A&M in the best-of-three championship series and won the next two games for the win! I think that mantra played out during this year's competition."
A&T won against Morehouse College in the semi-final rounds earlier this week, advancing the team to nationals. The championship win brings the total institutional grant amount to $205,000 since the Aggies first competed in 1990 and further highlights the university's commitment to cultivating student academic success. 
"Honda congratulates North Carolina A&T State University for its impressive achievement and applauds all of the student competitors and coaches who made this year's HCASC National Championship Tournament an exciting experience," said Yvette Hunsicker, vice president of Corporate Social Responsibility and the Office of Inclusion and Diversity at American Honda. "We also thank the volunteers – many of whom are dedicated HCASC alumni and Honda associates – for helping us continue the longstanding HCASC tradition of celebrating HBCU excellence."
More than 300 students representing 64 historically Black colleges and universities across the country competed this season.
Viewers can watch the competition rounds on the HCASC Facebook page or YouTube channel.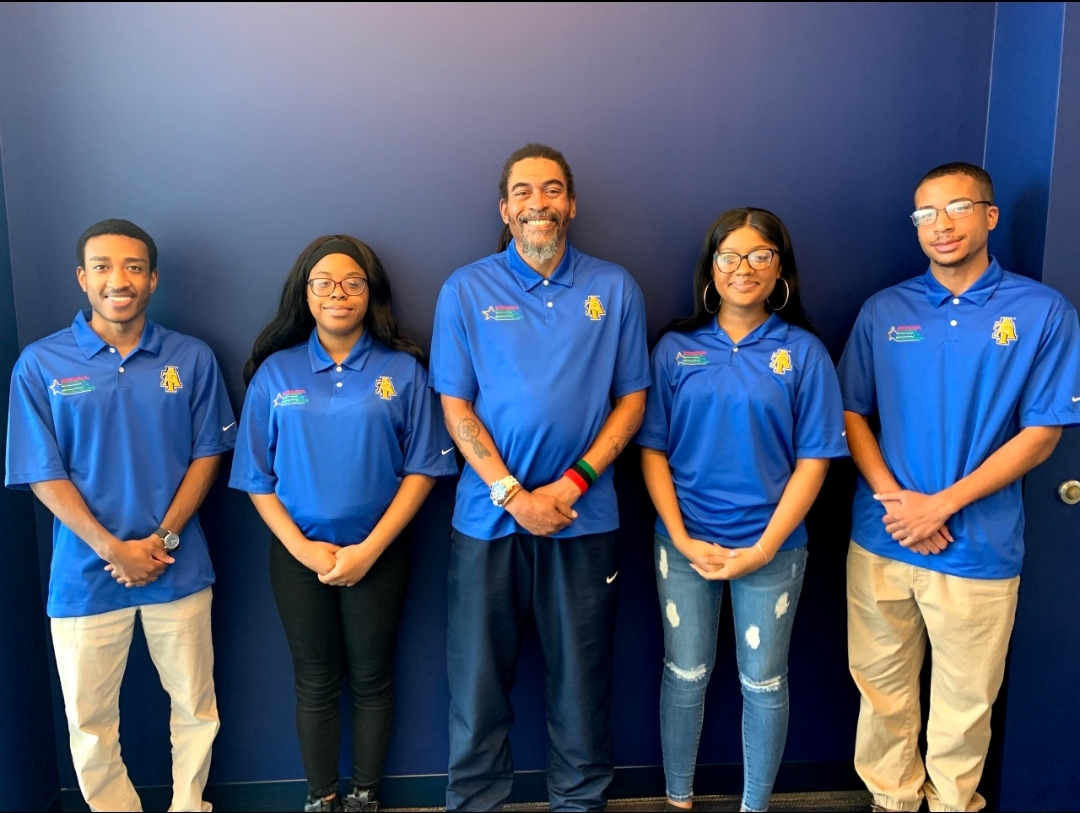 Pictured from left to right: Malkam Hawkins (captain), Samara Daniels, Professor Bryon D. Turman (coach), Frances Kendrick (co-captain) and Mitchell Wilson
Not pictured: Kyonna Henry (campus coordinator)