N.C. A&T Drum Major Performs During Super Bowl Halftime Show
By Alana Allen / 02/15/2021 Student Affairs
Bentley Tanner, a junior studying information technology at North Carolina Agricultural and Technical State University stunned social media on Sunday, Feb. 7, when he posted that he was one of the performers during the Pepsi Super Bowl LV Halftime Show featuring music artist, "The Weeknd."
"I wanted this opportunity to be a surprise for my friends and Aggie family," said Tanner. "When I performed at the Super Bowl, it was a moment in life that was unexpected but I am so happy I jumped headfirst for this opportunity."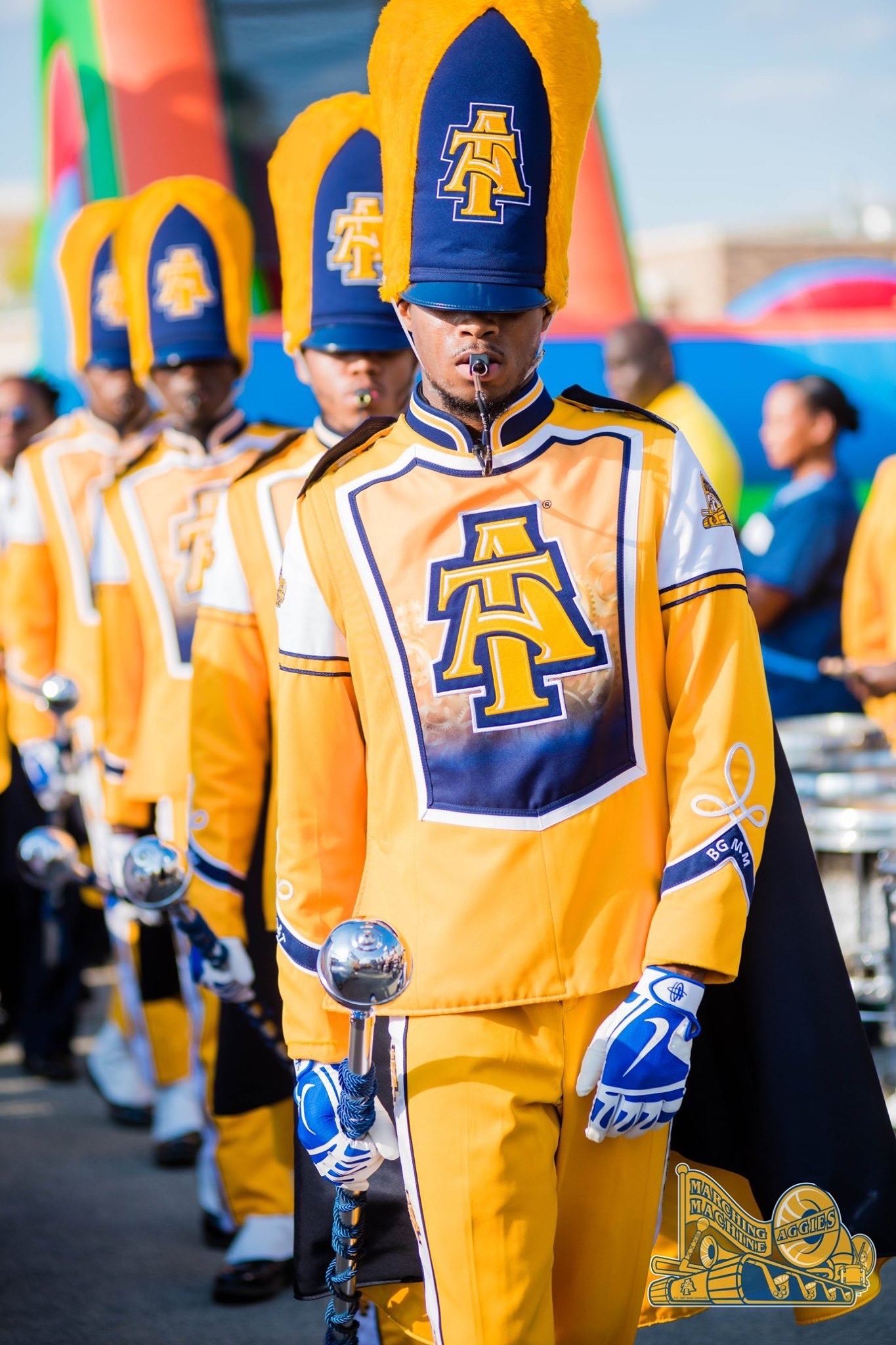 Tanner is no stranger to performing for large crowds, since 2019, he has performed as a drum major for the Blue and Gold Marching. However, during the pandemic, he made a conscious decision to remain at home in Tampa, Florida. 
"On Jan. 23, I received a text from my friend, Kahdre Walker, who is the drum major at Bethune-Cookman University that said, 'Do you want to be in the Super Bowl for The Weeknd's halftime show?' At first, I was nervous, because I only had less than two weeks to prepare, but I said yes immediately," said Tanner. "Due to my friend putting in a good word for me and the production team not needing an audition tape, I was able to join the show quickly. His connection helped me to realize it's not always about what you know but who you know."
Tanner, along with 300 other professional dancers, practiced every day in Tampa, under strict COVID-19 restrictions that were put in place by the National Football League to make sure no one contracted the virus.
"With the quick turnaround of the performance, my experience as a drum major made this opportunity feel like second nature. Being a member of the Blue and Gold Marching Machine, honestly prepares you for life in general and the guidance I've received over the years from my coaches and directors continues to play a huge role in my life," said Tanner.
"Being a drum major puts you front and center in the spotlight, so when it was showtime, my entire body could feel the energy of the crowd and I didn't feel any anxiety; I was ready to perform."
Tanner plans to graduate from A&T in 2022 and pursue opportunities that are focused on technology, music and performance.
The full performance of the Pepsi Super Bowl LV Halftime Show can be viewed here.