EAST GREENSBORO, N.C. (Feb. 19, 2021) – North Carolina Agricultural and Technical State University will host a virtual Inclusive Research Excellence Roundtable Lunch and Learn on Tuesday, Feb. 23, from noon to 1 p.m.
The event, offered by the Division of Research & Economic Development, Office of Research Services and Project Management (ORSPM), will spotlight inclusive research excellence (IRE) being conducted by N.C. A&T faculty and staff. IRE can be defined as systematic discovery that is valid, reliable, culturally responsive, useful, and meaningful for either the broadest range of target groups or explicitly identified target groups.
The event's two panelists will be A&T instructors Anna L. Lee and Alfredo Romero, who will each speak for about 10 minutes followed by brief question-and-answer sessions.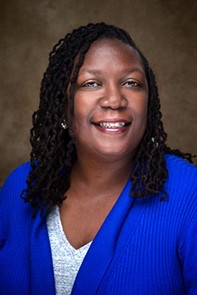 Lee, an associate professor in the Department of Psychology of the College of Health and Human Sciences, will present "Conducting Culturally Responsible STEM Research." With more than 20 publications including journal articles and book chapters, Lee focuses her research on the impact of structural inequities (i.e., racism, sexism, and discrimination) on outcomes among people of color. Her recent projects include examining advancement of women of color STEM faculty in the academy; factors that influence Black high school students pursuit of STEM careers; and promoters of HBCU student success during COVID-19.
Lee has garnered more than $5 million in research funding from the National Science Foundation, the Department of Labor, the Spencer Foundation
 Romero, an associate professor of economics in the Department of Economics of the Willie A. Deese College of Business and Economics, will present "Challenges and Opportunities for Economic Policy Research." His research focuses on the intersection of foreign direct investment absorption, culture, and growth. Romero also works on issues of social mobility, income inequality, and labor economics and publishes his research in economics and interdisciplinary journals. His opinion on Hispanic labor market conditions has been sought by national outlets like Barron's Magazine and The Wall Street Journal, where he is also a member of the panel of economic forecasters.
Romero has been invited to present his research both nationally and internationally, most recently in the XXVII Ciclo de Jornadas Económicas del Banco de Guatemala, and at the Blockchain Symposium at A&T. He is a member of the Hispanic Economic Outlook committee, where he contributes annually. He received a Ph.D. and an M.A. in economics from Virginia Polytechnic Institute and State University, an M.A. in economics from Texas Tech University, and a B.A. in economics from
The mission of ORSPM is to help faculty and staff researchers develop competitive proposals and resubmissions for external funding. Its services include management of limited submissions, advice on proposal development based on best practices, expert advice on budget preparation, location of needed resources, offering trainings and workshops, and help with project management.
To join the event, go to https://ncat.az1.qualtrics.com/jfe/form/SV_2ubBzI7Wsd8YhYW.
For more information, contact Panda Powell, assistant vice chancellor of Research Services and Project Management, at 336-285-3186 or pspowell@ncat.edu.