N.C. Supreme Court Justice Earls Receives N.C. A&T Human Rights Medal
By Tonya Dixon / 02/01/2021 Student Affairs, Alumni
EAST GREENSBORO, N.C. (Feb. 1, 2021) — North Carolina Agricultural and Technical State University has awarded the 2021 Human Rights Medal to North Carolina Supreme Court Justice Anita Earls.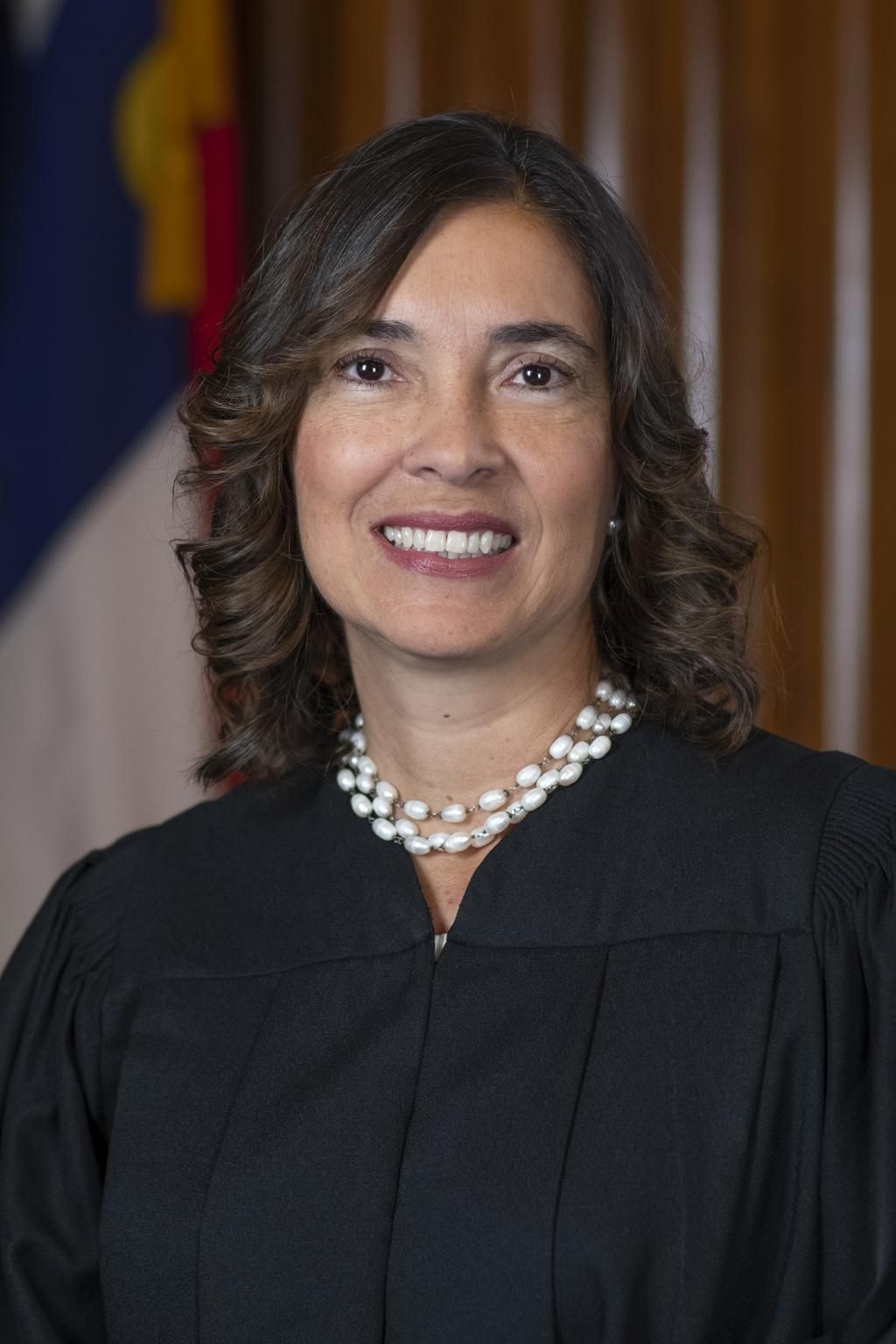 Earls received the award during the virtual presentation of the 61st Annual A&T Four Sit-in celebration, honoring the courageous, non-violent acts of the A&T Four: Jibreel Khazan (formerly known as Ezell Blair Jr.), Gen. Joseph McNeil and the late Franklin McCain and David Richmond – four Black youths who sat down at a local Woolworth all-white lunch counter, igniting a national movement.
Prior to taking office as an associate justice of the North Carolina Supreme Court, Earls spent 30 years as a civil rights attorney, litigating voting rights cases and other civil rights matters. Additionally, she worked as a U.S. Department of Justice Civil Rights Division deputy assistant attorney general under President Bill Clinton's administration.
In 2009, Earls was appointed to the North Carolina State Board of Elections and served on the North Carolina Equal Access to Justice Commission. She is the founder and executive director of the Southern Coalition for Social Justice, a legal advocacy nonprofit in Durham, North Carolina.
Earls has taught as an adjunct professor at the University of North Carolina at Chapel Hill, the University of Maryland Law Schools and the Duke University Department of African and African American Studies. She is a graduate of Yale Law School and Williams College.
The Human Rights Medal award is given annually by N.C. A&T to recognize individuals who have endeavored to correct social injustice and have significantly contributed to the betterment of the world. Previous recipients include the late civil rights leader and activist U.S. Rep.John Lewis; community leaders Rev. Nelson and Joyce Johnson; long-time Guilford County resident Zaki Khalifan; two-time A&T alumna, U.S. Rep. Alma Adams; and others.