EAST GREENSBORO, N.C. (Dec. 17, 2020) – North Carolina Agricultural and Technical State University Willie A. Deese College of Business and Economics students Kiana Williams and Patrick Stanley presented their research during the Southeast Regional University Transportation Center (UTC) Conference hosted by Florida Atlantic University.
Williams was awarded first place for her presentation, "The Future of Mobility: Automation," in the Connected and Automated Vehicles session of the UTC Student Spotlight: Virtual Conference.
Her research, conducted in 2019, examined autonomous vehicles' impact on the transportation industry. After analyzing a U.S. Department of Transportation study that tested the capability of autonomous vehicles versus human-operated vehicles to prevent traffic collisions, she concluded that although autonomous vehicles present valid safety and liability concerns, they are capable of reducing collisions.
Williams, of Columbus, Ohio, is studying supply chain management. An Honors Program mentor and Aggie Toastmaster participant, she is also a Center for Advanced Transportation Mobility scholar, Dwight D. Eisenhower Transportation Fellowship Program recipient and for Management Leadership for Tomorrow career prep fellow. She has been a member of the Zeta Alpha Chapter of Zeta Phi Beta Sorority Inc. since spring 2017.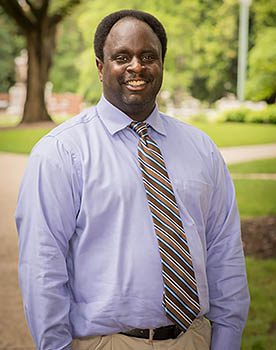 Stanley presented "Detention, Hours of Service, and Supply Chain Management," based on his research as Transportation Review Board (TRB) Minority Student Fellow for 2021 during the conference's Freight and Logistics session.
He is analyzing commercial vehicle accident data from trucking capacity statistics recorded on government sites and in articles written during the COVID-19 pandemic, comparing the information with data from periods of standard operations. He will present his research paper again at the 100th annual TRB meeting, which will take virtually in January 2021.
Stanley, of Four Oaks, North Carolina, is pursuing an MBA with a supply chain management concentration. He interned as a research assistant with the Center for Advanced Transportation Mobility (CATM) at A&T, was selected as a 2018-19 Dwight David Eisenhower HBCU Transportation Fellowship Award recipient, and received his B.S. in supply chain management in 2019. He remains an active member of Beta Gamma Sigma honor society.
Williams and Stanley were selected to present their research by the UTC conference board from among 40 submissions representing member universities throughout the Southeast Region.