EAST GREENSBORO, N.C. (June 10, 2020) – North Carolina Agricultural and Technical State University junior Janeé Burch has been awarded a $10,000 Public Company Accounting Oversight Board (PCOAB) Scholarship for the 2020-21 academic year.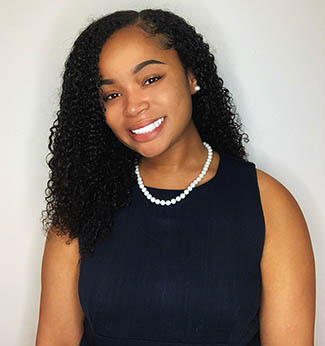 Burch, of Alexandria, Virginia, is an accounting student in the Willie A. Deese College of Business and Economics who is also studying applied mathematics. This summer, she will participate in four weeks of virtual training as an Embark Scholar while interning with KPMG in Greensboro.
Burch is a member of Alpha Lambda Delta, Beta Alpha Psi and Beta Gamma Sigma honor societies, serves as a volunteer tutor for the accounting program and is active in the University Honors Program.
After earning her B.S. in accounting, Burch plans to pursue her Master of Accountancy at N.C. A&T and pass both the CMA and CPA exams.
"I have observed Janeé setting a mature, positive and ethical example for underclassmen and other students. She has given a great many hours to service and good causes," said Lisa Jackson-Owens, Ph.D., chair of the Department of Accounting and Finance. "She impressed me as very conscientious and dedicated student who is very deserving of this scholarship award. She has set goals and achieved them all her life and I am sure she will have continued success."
The Sarbanes-Oxley Act of 2002 requires that monetary penalties imposed by the PCAOB in its disciplinary proceedings be used to fund a merit scholarship program for students in accredited accounting degree programs. The scholarship can be used to pay tuition and fees necessary for enrollment or attendance at the institution, as well as required fees, books, supplies and equipment for courses. It is awarded through the PCAOB Scholars Program, which seeks to benefit students who are likely to become auditors and to make a difference to students who might otherwise choose a different career path.
Participating educational institutions select PCAOB Scholar nominees from students enrolled in their accounting degree programs. Eligible students must demonstrate an interest and aptitude in accounting and auditing, as evidenced by an overall GPA of 3.3 or higher or being in the top one-third of their overall class, among other criteria.