EAST GREENSBORO, N.C. (May 14, 2020) – North Carolina Agricultural and Technical State University graduating senior Kailyn Price has been awarded the Maria Leonard Graduate Fellowship, the top fellowship offered by Alpha Lambda Delta national honor society.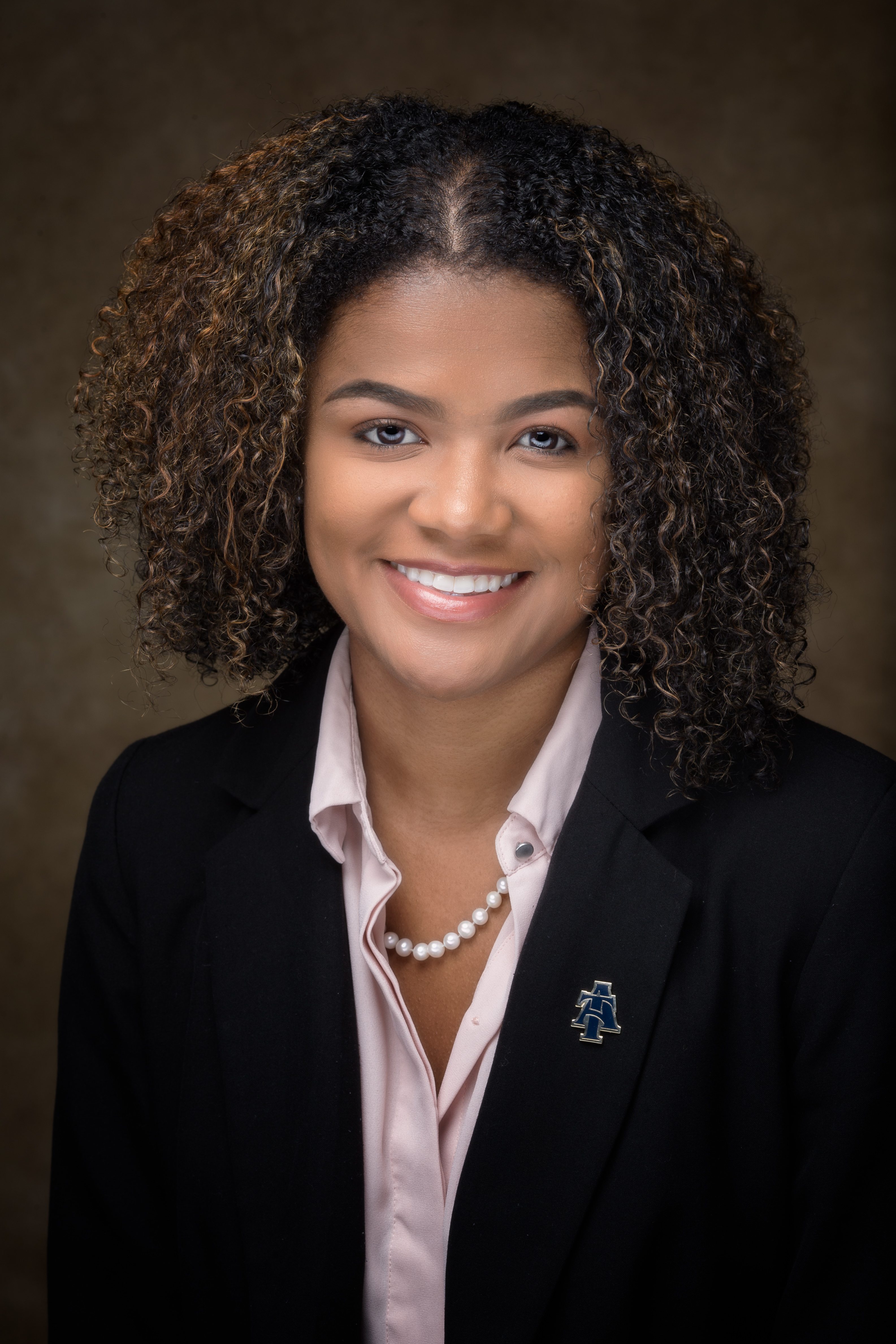 Price, of Huntersville, North Carolina, was chosen from a pool of competitive applicants to receive the fellowship named for Alpha Lambda Delta's founder. Her $7,000 award is for the 2020-21 academic year.
After receiving her B.S. in biology, Price will pursue her Ph.D. in genomics and bioinformatics at George Washington State University, where she also intends to engage in policy, ethics and global health coursework and opportunities.
At N.C. A&T, Price is a Dowdy Scholar who is active in the University Honors Program. She also is a Maximizing Access to Research Careers Undergraduate Student Training in Academic Research Scholar, a 2018 White House Competitiveness Scholar and a member of the 2018 Bluford Healthcare Leadership Institute cohort.
In addition, Price is a member of the Biomedical Engineering Society, a peer facilitator and PrEP Ambassador, a teaching assistant for Step Up to STEM at North Carolina School of Science and Mathematics and an intern at Duke University Hospital Emergency Services Department.
Price was N.C.A&T's third Public Policy and International Affairs Junior Summer Institute program recipient – its first since 2000 – and attended the summer 2019 program at Princeton University's Woodrow Wilson School of Public and International Affairs. Afterward, she received honorable mention from the National Science Foundation's Graduate Research Fellowship Program.
Price served as president of her Alpha Lambda Delta chapter and was the founding president of Aggies Debate and Forensics, an organization she led from fall 2016 through spring 2019 when it won many awards at a national competition.
"With all Kailyn has accomplished in her educational career, she serves as a model of Aggie Pride," said Margaret I. Kanipes, Ph.D., North Carolina A&T Honors Program director. "We applaud her success and continued development as a passionate learner and leader."
Founded in 1924, Alpha Lambda Delta has more than a million lifetime members and is present on 280 campuses nationwide. Its mission is to "encourage superior academic achievement, to promote intelligent living and a continued high standard of learning, and to assist students in recognizing and developing meaningful goals for their unique roles in society."