EAST GREENSBORO, N.C. (April 6, 2020) – In the era of social distancing, college students are finding creative ways to maintain community. HBCUvc fellows from North Carolina Agricultural and Technical State University are promoting a digital care package, HBCU at Home, to support other students.
"These are challenging times, but we hope to encourage students in a way that helps them pivot effectively," said Dorian Holmes, a junior computer science student and senior HBCUvc fellow. "Continue to focus on your well-being, expand your knowledge outside of the classroom and pursue new opportunities that you may have not had the time to explore before."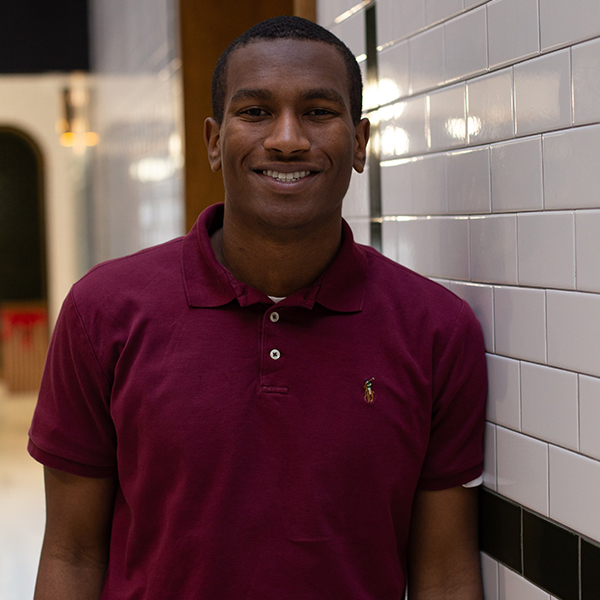 HBCUvc is a nonprofit organization that provides students from historically black colleges and universities (HBCUs) and Hispanic-Serving Institutions with mentorship, networking opportunities with investors and venture capital skills training. The care package is an extension of its work by offering students facing hardships an opportunity to apply for funding. To date, the relief fund has raised approximately $50,000. Priority is given to students attending HBCUs who need assistance with food and housing, but any student is encouraged to apply. 
The website also provides resources focused on wellness and opportunities to connect and share ideas with other students. For example, HBCUvc will present Soul Food Friday every week as a way to spark interactive dialogue among entrepreneurs and thought leaders.
The series' first guests, Tre'Von Hill and Scooter Taylor, founded QuarantineCon as a way to host international digital conferences in the wake of COVID-19 by rallying their HBCU networks. The pair serve as examples of how students can innovate by turning obstacles into opportunities.   
Additionally, HBCU at Home offers access to support groups and virtual workouts as well as discounts to U-Haul services for students who are relocating.
For more information about the digital care package, visit HBCU at Home.