Sandra Hughes to be honored by the National Black College Alumni Hall of Fame for N.C. A&T
EAST GREENSBORO, N.C. (Sept. 25, 2019) - The National Black College Alumni Hall of Fame Foundation (NBCAHOF) will host its annual hall of fame induction ceremony at 6 p.m., Friday, Sept. 27, 2019, in Atlanta, Georgia, at the Hyatt Regency Atlanta during Hall of Fame Weekend. Among this year's stellar class of honorees, representing North Carolina Agricultural and Technical State University is Sandra Daye Hughes '69, who will be inducted into the arts category.  
Each year graduates of Historically Black Colleges & Universities (HBCUs) are inducted into the hall of fame for significant contributions they have made in their respective fields. The NBCAHOF promotes the viability of HBCUs and highlights the accomplishments of their alumni.
In 1969, Hughes earned her bachelors' degree in English education from North Carolina A&T State University. She went on to excel in her journalism career as a news anchor at WFMY-TV, receiving numerous awards and accolades. In 1974, she made history becoming the first African American woman to host her own daily talk show in the Piedmont, "Sandra and Friends." In 1976, she was the first female broadcaster invited to participate in the European Communities' Visitors Program. In 1978, she was the first African American woman in the Southeast to host the nationally syndicated "PM Magazine." During the latter part of her career, she joined the late, Lee Kinard in hosting WFMY's "Good Morning Show" in 1985.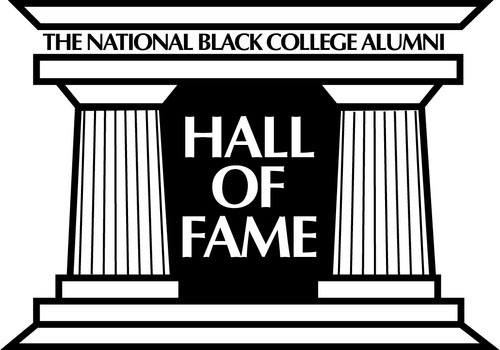 In 2002, Hughes received the North Carolina Governor's Order of the Long Leaf Pine, and July 24th of that year was proclaimed "Sandra Daye Hughes" Day by the Guilford County Commissioners. She has won multiple "Best of Gannett" awards for news anchoring and specific programs, and was named an "Unsung Hero" by the International Civil Rights Center and Museum in 2006. In 2010, she received an honorary doctorate in humanities from N.C. A&T.
After nearly 40 years of dedication, Hughes retired in 2011 from WFMY and taught at N.C. A&T the following year as an adjunct professor of journalism. In 2014, she received the Chuck Stone Lifetime Achievement Award from the National Association of Black Journalists.
Hughes is now fully retired and resides in the Greensboro, N.C. area with her husband.
The induction ceremony is part of the 34th Annual NBCA Hall of Fame Weekend. Other events include The Competition of Black College Queens, HBCU Invitational Golf Classic, Legacy of Leaders Alumni Awards, Call to Womanhood and Call to Manhood Symposia, Positive Image Program and other programs intended to empower and equip HBCU alumni to better serve their alma maters and their communities.
For more details and to purchase tickets for the 2019 NBCA Hall of Fame Weekend, information on the programs and initiatives of the foundation, visit www.nbcahof.com.