Alums Winchester, Thornton to Serve as N.C. A&T Fall Commencement Speakers
By Jackie Torok / 11/10/2022 Students
EAST GREENSBORO, N.C. (Nov. 10, 2022) – Two distinguished North Carolina Agricultural and Technical State University graduates – Woodrow W. Winchester III, Ph.D., CPEM, and Jini Davis Thornton, CPA – will serve as the Fall 2022 Commencement keynote speakers, university officials announced today.
Winchester, executive director of the University of Texas at Austin Texas Engineering Executive Education (TxEEE), is the keynote speaker for the graduate student ceremony Friday, Dec. 9, at 3 p.m. in the Novant Health Fieldhouse at Greensboro Coliseum.
Winchester received his B.S. and M.S. in industrial engineering and Ph.D. in industrial and systems engineering from N.C. A&T. He also holds a professional certificate in Foresight from the College of Technology, University of Houston.
As TxEEE executive director, Winchester also oversees the management of the Petroleum Extension and the Health and Safety Training Center of the Cockrell School of Engineering. Most recently, he was director of professional engineering programs at the University of Maryland, Baltimore County. He has more than 10 years of technical program and project management experience.
Winchester also serves as inaugural director of diversity, equity and inclusion for the American Society for Engineering Management (ASEM) and previously served as ASEM's director of professional development and continuing education. Winchester is a member of the second cohort of the National Science Foundation-sponsored IAspire Leadership Academy.
An advocate for more equitable and inclusive approaches to technological innovation and management, Winchester has published works in influential publications such as the International Council on Systems Engineering INSIGHT magazine, Association for Computing Machinery Interactions magazine, Fast Company magazine and The Conversation media network.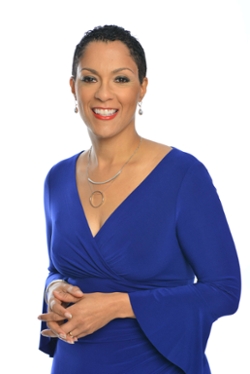 Thornton, who has more than 26 years of experience in the accounting profession and entertainment industry, is the keynote speaker for the baccalaureate student ceremony Saturday, Dec. 10, at 8:30 a.m. in Greensboro Coliseum.
Thornton received her B.S. in accounting from A&T and M.S. in taxation from the University of Illinois at Urbana-Champaign. She is the founder and CEO of Envision Business Management Group, a multi-million-dollar boutique firm that provides accounting, tax, insurance, retirement, tour accounting, tour logistics and other financial-related services. Her A-list clientele encompasses artists, producers, songwriters, actors, record labels and talent management companies.
During her tenure as an adjunct accounting professor at Spelman College in Atlanta, Thornton realized she had a passion for teaching. Her work at Spelman inspired her to use the platform of radio as her classroom. For more than 20 years, she has been the go-to financial expert for Radio One Inc.
Thornton is also the founder and CEO of Thank Me Later Inc., an online financial education platform specifically focused on empowering professional Black women with knowledge about money.
One of the signature events birthed from Thank Me Later Inc. is Thornton's passion project, Black Women Will, whose mission is to assist 100,000 Black women with the completion of their wills and other estate planning documents.
Thornton's work with the Thank Me Later community inspired her to create the curriculum "Take Care Of Your Damn Self: How To Graduate Your Young Adult Off Your Parent Payroll." This curriculum, which features topics such as car insurance, taxes, credit, saving, financial aid and scholarships, and more, equips parents to confidently prepare their children to be financially independent adults.
"Dr. Winchester and Mrs. Thornton are models for professional and personal success who demonstrate Aggie Pride in all they do," said Chancellor Harold L. Martin Sr. "We look forward to hearing the insights they will share with our newest Aggie graduates as they prepare for their next endeavors."
About 1,100 students, including nearly 300 graduate students, will participate during the ceremonies, which will be livestreamed.