EAST GREENSBORO, N.C. (May 12, 2022) – North Carolina Agricultural and Technical State University's fledgling laboratory school, Aggie Academy, begins securing enrollment for its launch next school year as part of Multicultural Night on Thursday evening, May, 12, at Rankin Elementary.
Aggie Academy School Coordinator Anessa Burgman, Ph.D., will lead a school delegation staffing an information table for parents and students interested in enrolling for the 2022-23 school year. A STEAM-focused school, Aggie Academy expects to enroll about 100 students across the third, fourth and fifth grades.
Parents will be able to fill out an interest form on the Academy's new website to request applications, talk with A&T and Aggie Academy personnel and get to know about the learning and development opportunities that the school will make available.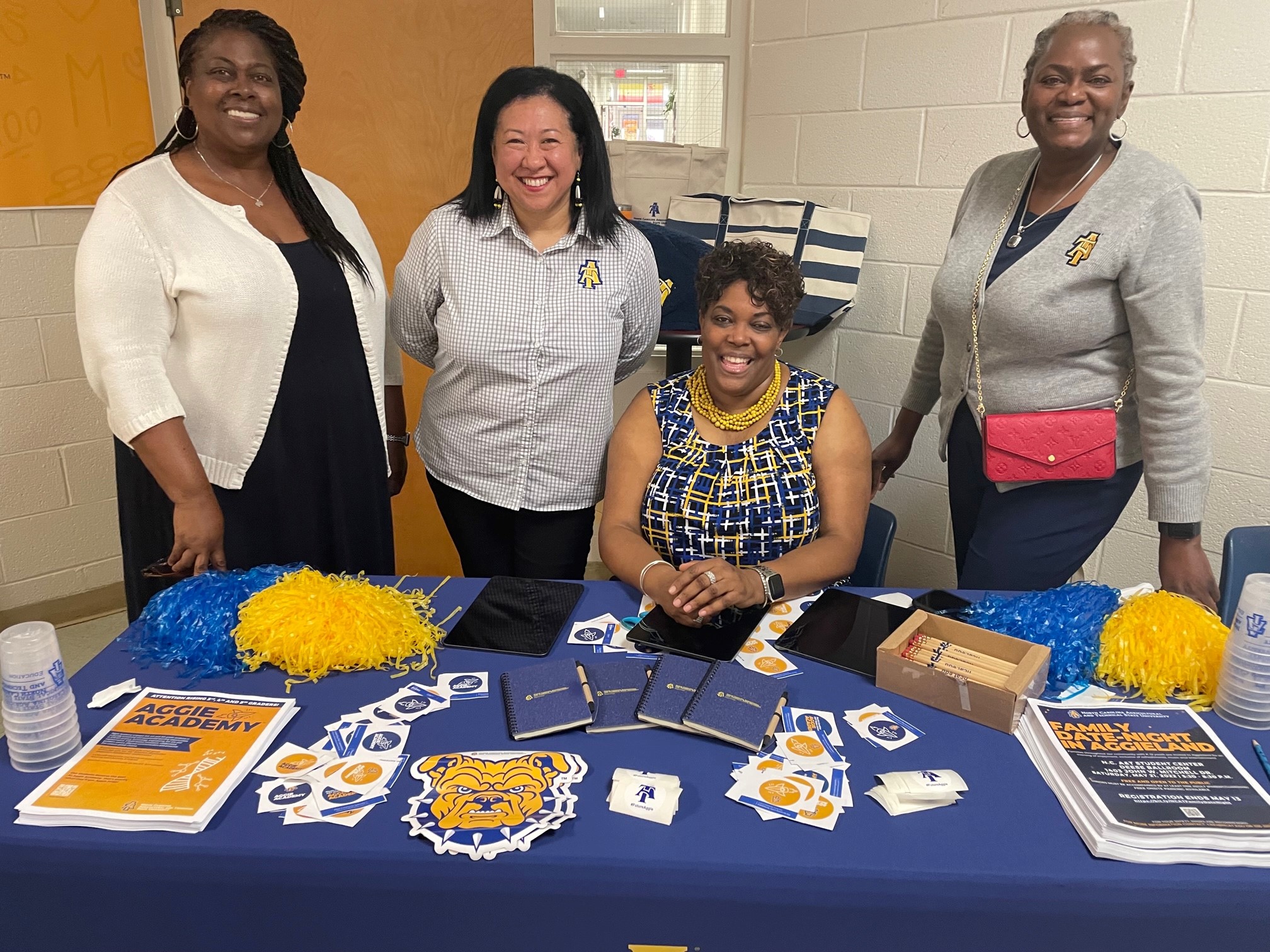 "We are excited to see the parents and students who will attend the Multicultural Night celebration and share with them the exciting things we're doing to prepare Aggie Academy for our students," said A&T College of Education Dean Paula Price, Ph.D. "We are just a little over three months from the start of the next school year, and feeling great about the progress we have made toward our official opening."
Aggie Academy will focus heavily on instruction and learning in science, technology, engineering, the arts and mathematics (STEAM subjects) – all strengths of A&T. It will also have access to the latest in instructional and student success best practices from the university's award-winning College of Education, adding quality and value to students' learning experiences. 
Enrollment at Aggie Academy is open to Guilford County students who will be in third, fourth or fifth grade this fall, with an emphasis on East Greensboro students. Bus transportation to the new school, as well as meal services, will be provided by Guilford County Schools. For more information, visit ncat.edu/aggieacademy.