College of Agriculture and Environmental Sciences
Industrial Hemp Research Projects
Soil Health Management for Value-Added Hemp Production
Project Team
Arnab Bhowmik, Ph.D.
Abolghasem Shahbazi, Ph.D.
Industrial hemp (Cannabis sativa L.) is an emerging crop that not only delivers seed, fiber and medicinal cannabidiol (CBD), but also has the potential to improve soil health and provide environmental benefits. Since the legalization of hemp production by the 2018 United States Farm Bill Act, there has been an increasing interest among small-scale, limited-resource farmers in adopting this crop for CBD production. However, questions remain about how to produce high levels of value-added CBD hemp, while implementing the climate-adaptive soil management practices that also minimize greenhouse gas emissions. This project's objective is to develop a scientific database of the soil health and environmental benefits associated with CBD hemp production, along with increased understanding of hemp agronomics, to benefit the small-scale limited resource farmers interested in adopting this emerging high value crop.
Purification of CBD oil extracted from hemp flowers
Project Team
Abolghasem Shahbazi, Ph.D.
Arnab Bhowmik, Ph.D.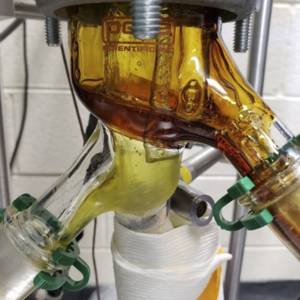 This project examines the viability of using a short-path distillation system to develop advanced processing techniques that achieve greater purity for processed hemp. Once the hemp extract is decarboxylated, it is processed at a lower pressure and temperature than those used by other traditional technologies. The extraction usually involves a solvent that must be removed before the terpenes, cannabinoids, and heavier waxes can be isolated. This system is based on the vapor pressure of the constituting components and is suitable for the purification of compounds such as CBD, which has poor volatility.
Training Farmers and Extension Agents through N.C. A&T's Pilot Industrial Hemp Program
Funding Agency
Project Team
Sanjun Gu, Ph.D.
Guochen Yang, Ph.D.
Valerie Giddings. Ph.D.
This project provides workshops, demonstrations and a Hemp Conference to develop industrial hemp production expertise among County Extension agents, especially A&T agents who directly serve small and limited resource farmers, to enable them to serve as trainers and educators for industrial hemp production. The project also Offers education and training programs to small-scale farmers who are interested in growing industrial hemps as an alternative cash crop, and establishes an outreach program to disseminate research results and state regulations related to the development of industrial hemp as a profitable new commodity.
Development of a Sustainable Cropping System for Industrial Hemp Production by Limited-Resource Farmers
Project Team
Beatrice Dingha, Ph.D.
Louis Jackai, Ph.D.
Arnab Bhowmik, Ph.D.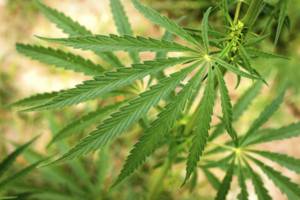 Hemp management strategies must be sustainable and cost-efficient. Hempseed cultivars that are suitable to grow in North Carolina must be pest-tolerant, pollinator-attractive and high yielding. This project identifies those cultivars and evaluates their integration into two cropping systems: crop rotation and intercropping; evaluates soil health indicators with respect to biological nutrient cycling and microbial community; and assesses system profitability from best production practices derived from a-c. The project also identifies cowpea cultivars that can be grown with industrial hemp in an intercropping or crop rotation system to meet the hemp's nitrogen requirements and attract pollinators. Current high fertilizer prices make this system beneficial to farmers, who will also benefit from the increased number of pollinators that are drawn to the cowpeas.