Message from the Director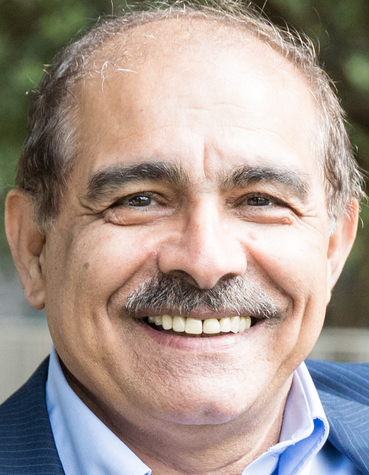 As a society, we are embracing the transformative advantages of digital and artificial intelligence technologies combined with machine learning and data mining. These technologies give us access to new markets, help us achieve new efficiencies and improve our lives. As a result of this significant increase, our vulnerability to cyber threats increases proportionally.  
We believe that cybersecurity is a shared responsibility, and we each have a role to play. The Center of Excellence in Cybersecurity Research, Education and Outreach (CREO) Strategy aims to bring forward targeted initiatives that build on existing efforts to improve national security and cybersecurity for individuals, businesses and critical infrastructure through research, education and outreach. 
A critical element of a robust cybersecurity strategy is having the right people at every level to identify, build and staff the defenses and responses. That is, by many accounts, the area where we as a nation/global community are the weakest in our fight against cyber threats. CREO is the home of a powerful team of cross-disciplinary faculty affiliates working together to solve cybersecurity problems through multidisciplinary research.  
A comprehensive approach to developing a cybersecurity workforce considers the many disciplines that produce both technical and nontechnical cybersecurity professionals. This includes computer science, information technology, information systems and computer engineering professionals as well as those educated in management, business, criminal justice, the social sciences and policy-related disciplines. CREO's interdisciplinary approach recognizes that cybersecurity professionals must develop expertise in their individual sub-fields to ensure holistic security.  
Our industry needs 3.5 million new cybersecurity professionals by the end of this year to keep our data and privacy safe. The strategies outlined here connect the currently unconnected segments of cybersecurity education and awareness. However, it is our responsibility to create more accessibility to cybersecurity education from kindergarten through graduate school and beyond. CREO has developed a provision of short, intensive courses and certification programs to respond to the needs of traditional and nontraditional students to help produce highly productive talent that meets the needs of industry and business. 
North Carolina Agricultural and Technical State University has committed to the nation and the globe to begin a focused effort toward developing a 21st Century cybersecurity workforce with strong knowledge, skills and capabilities. This talented workforce and the faculty who prepare them will confront cybersecurity challenges and advance sociotechnical systems to position the nation and its communities for advanced discovery and knowledge translation. In addition to these efforts, the University has committed to be the nexus for cybersecurity in the region and the nation by providing solutions and services to stakeholders and partners.  
Hossein Sarrafzadeh, PhD
University Distinguished Professor
Interim Chair, Computer Systems Technology
Director, Center of Excellence in Cybersecurity
Research, Education, and Outreach (CREO)