Chancellor's Speaker Series
Overview – As issues of complexity and matters of importance arise within society, it becomes necessary to maintain and facilitate avenues of communication that may offer resolution, solution and sincere reflection. The Chancellor's Speaker Series at North Carolina A&T State University provides that platform, bringing nationally distinguished guests to Greensboro for campus dialogue on matters of current and abiding importance to the university community and the world. 
The series is part of North Carolina A&T's commitment to creating an intellectual climate that encourages the creative exchange of ideas. 
Enjoy a list and overview of previous guests and topics.
9/21/2003 - Finding My Own featuring Kerry Washington
"Finding My Own – will embrace a conversation about finding one's voice, purpose, happiness, identity, strength and peace.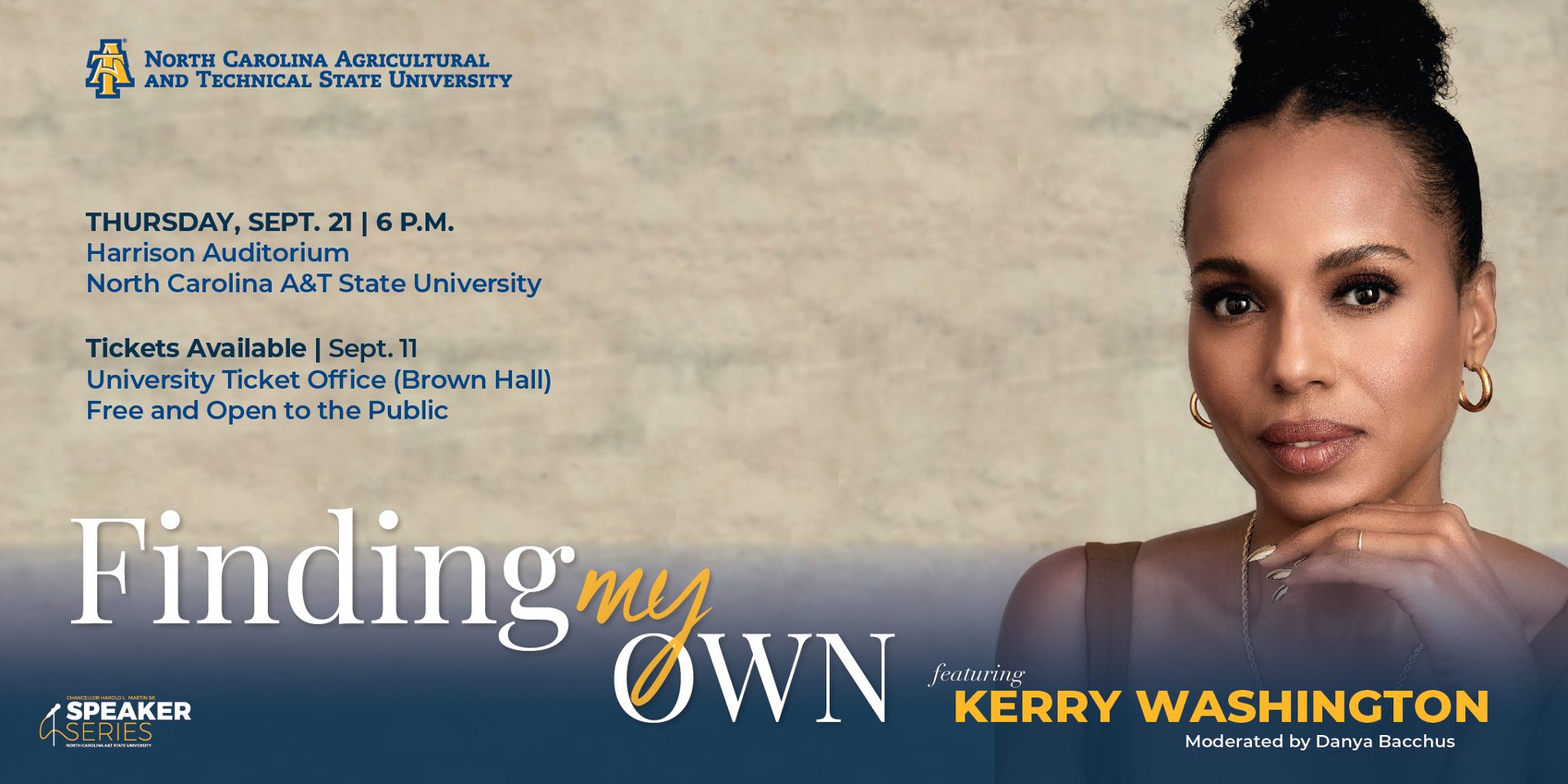 2/16/2023 - "MENtality" featuring Sterling K. Brown
Emmy Award-winning actor and producer Sterling K. Brown quickly captured the attention of students, faculty, staff and friends for the Chancellor's Speaker Series, "MENtality," Feb. 16, in Harrison Auditorum. Brown and speaker series moderator Ray Trapp, an alumnus and Research Triangle Foundation Vice President of Strategic Engagement were warmly welcomed to the stage by a crowd  anticipating engaging and informative dialogue.
10/04/22 Empowered: A Conversation About Women's Rights featuring Tracee Ellis Ross
North Carolina Agricultural and Technical State University will kick-off the 2022-23 edition of the Chancellor's Speaker Series in a big way, Tuesday, Oct. 4, 6 p.m., in Harrison Auditorium. The university will welcome actor, director and producer Tracee Ellis Ross, along with moderator, 1998 alumna Dr. Nicole Rankins for an engaging discussion, "Empowered: A Conversation About Women's Rights."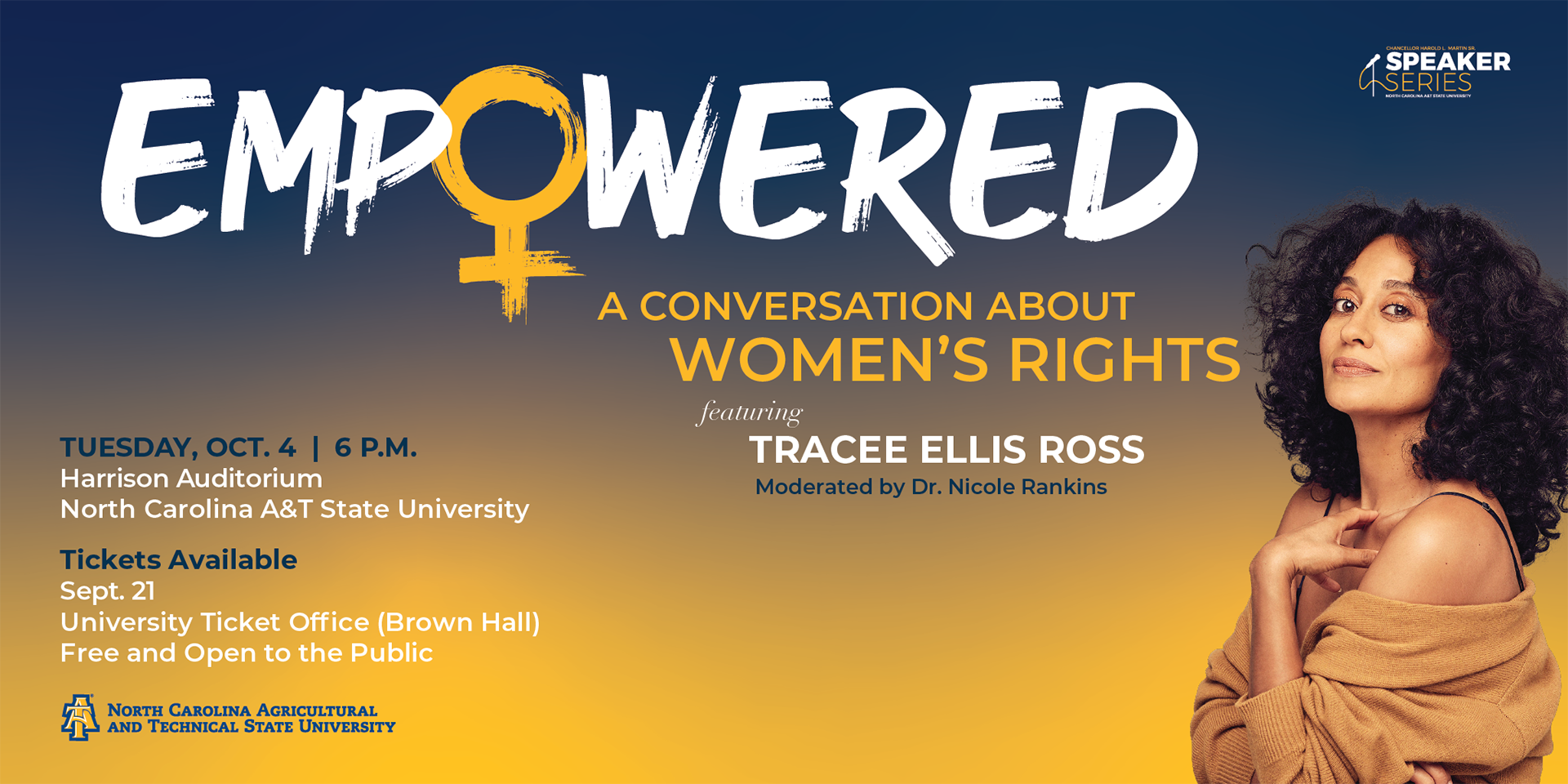 03/29/22 Building Black Businesses, Featuring Earvin 'Magic' Johnson

North Carolina Agricultural and Technical State University will welcome business mogul and NBA legend Earvin "Magic" Johnson to the Chancellor's Speaker Series, "Building Black Businesses," Tuesday, March 29, at 6 p.m. Johnson will deliver a tailored keynote address to a captivated audience of students and community members in Harrison Auditorium, located on the university's campus.
02/17/22 Building Black Wealth, Featuring Mellody Hobson 
As conversations intensify regarding the nation's racial wealth gap, North Carolina Agricultural and Technical State University looks to further educate students through the Chancellor's Speaker Series, "Building Black Wealth," Thursday, Feb. 17, 2022, at 7 p.m. The virtual event will feature financier Mellody Hobson and be moderated by alumna Ebony Thomas '97.
11/16/21 Mind Over Matter Featuring Allyson Felix
On the heels of the 2020 Summer Olympics, track and field Olympic medalist and world champion Allyson Felix will discuss the power of a healthy and strong mind, overcoming adversity and brand building. The evening conversation will be moderated by N.C. A&T alumnus, Oscar-wining producer, entrepreneur and multi-hyphenate Terrence J (Terrence Jenkins) '04. 
03/02/21 Race to Vaccinate, Featuring Kizzmekia Corbett and Tia Mowry-Hardrict 
The Chancellor's Speaker Series– Race to Vaccinate— will feature NIH's Kizzmekia Corbett and will focus on the facts and myths of the COVID-19 vaccine as it relates to the African American community. Topics will include the roots of African American skepticism as it relates to health care, the development of the vaccine and how the vaccine works to protect individuals from the virus. This event will collaborate with the Student Health Center. This conversation aligns with goal three of the strategic plan: North Carolina A&T will elevate and expand public service and community engagement to create a premier educational experience that addresses global needs.
10/28/2020 - "The Power of Your Vote", featuring Chance the Rapper
The third installation of the "Power" series, featured indie recording artist and activist, Chance the Rapper, who directly addressed issues relating to policing in the black community, being an advocate for change, voter suppression, the importance of having a voting plan and compelling others to exercise their vote.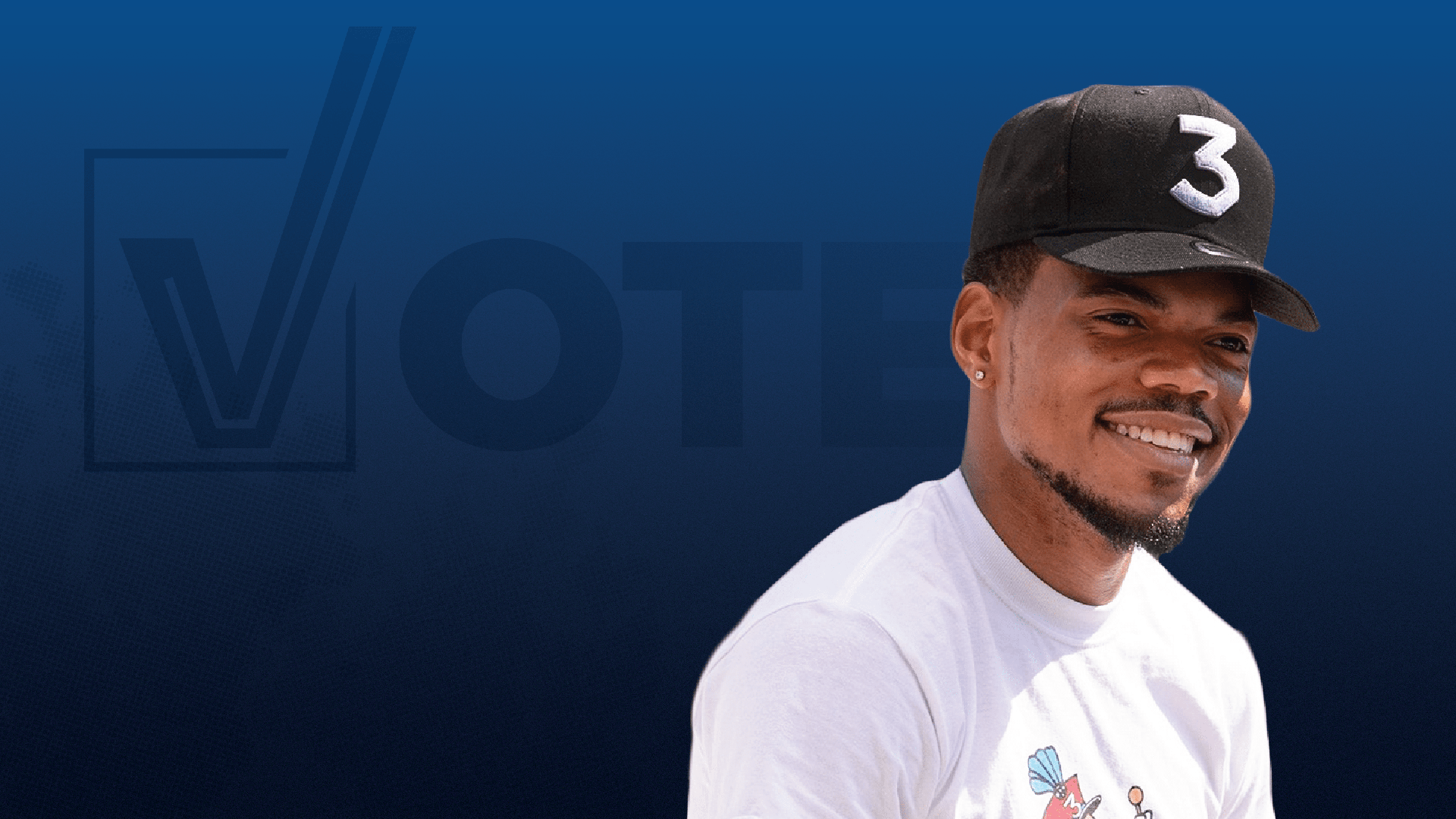 9/23/2020 - "The Power of Your Voice", featuring Amanda Seales
The second conversation in the "Power" series, "The Power of Your Voice," featuring actress and activist Amanda Seales, focused on how to use the indistinguishable power of one's own voice. Seales discussed discovering personal voice through educational experiences, overcoming being misunderstood and using that power to evoke effective change.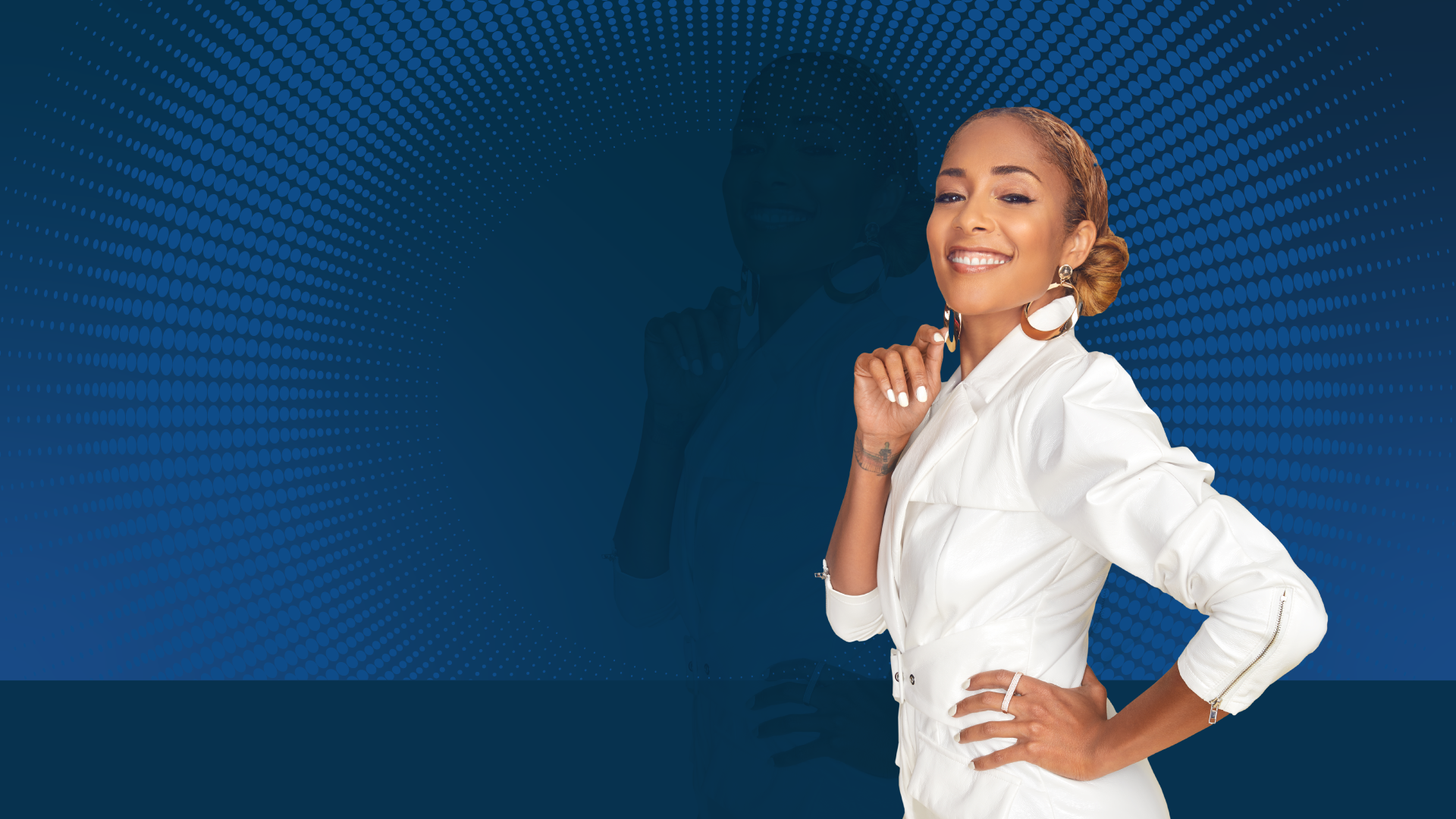 8/25/2020 - "The Power of Privilege", featuring Don Lemon
Beginning the "Power" series, veteran news anchor and correspondent Don Lemon, spoke to the campus community regarding "The Power of Privilege." The conversation touched on privilege in relation to racial discrimination, wealth disparities, economic disenfranchisement, cultural privilege and colorism.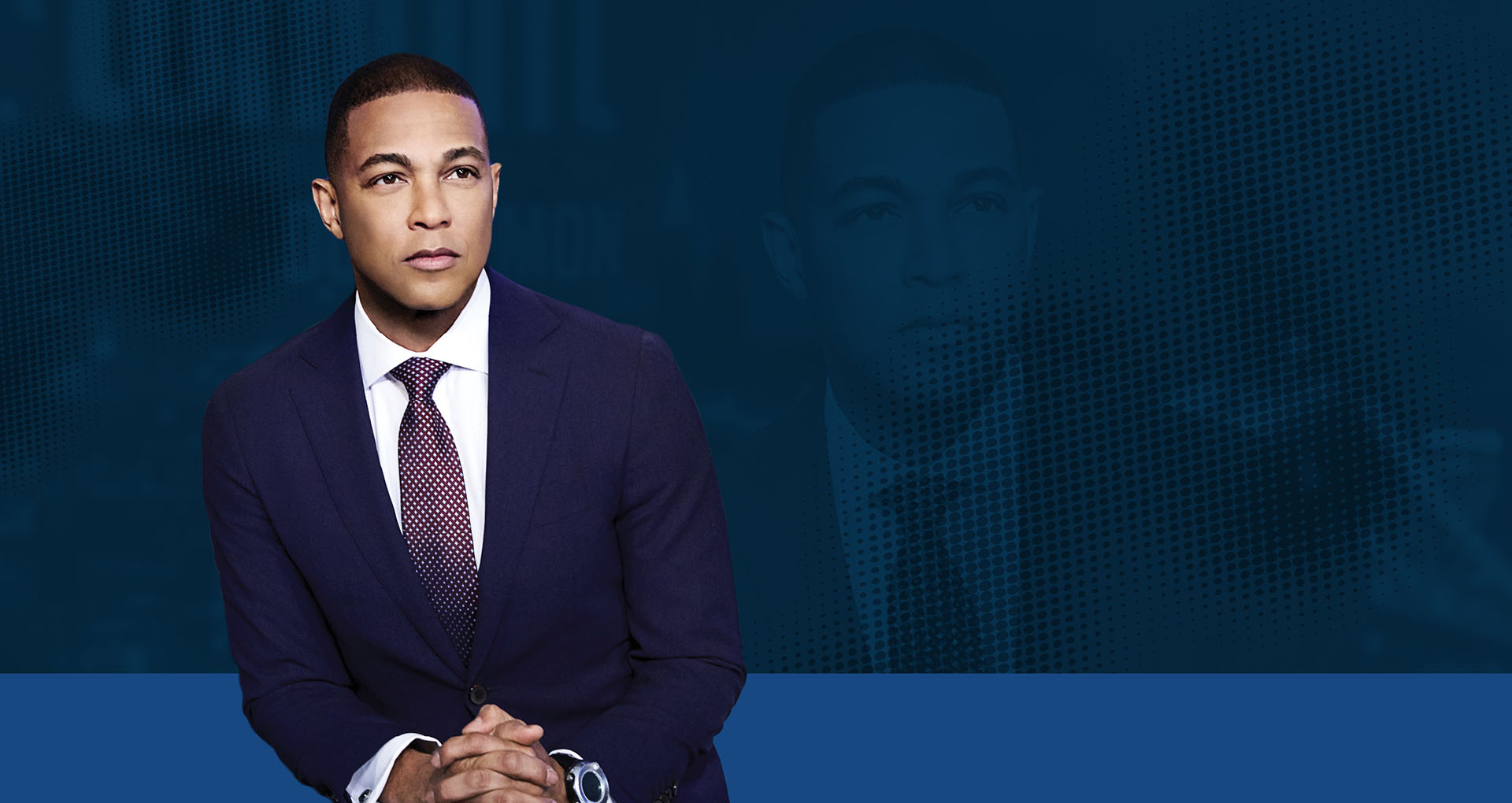 4/14/2020 - "Mind Over Matter", featuring Taraji P. Henson (postponed)
Due to the impact of the COVID-19 pandemic, this conversation has been postponed for a later date.
4-11-2019 - "Living Your Best Life", featuring TD Jakes
Master communicator, multidimensional businessman and international thought leader T. D. Jakes spoke to a crowd of over 2,000 painting a picture of the ancestors who paved the way for students to discussing a pathway to "Living Your Best Life."
9-15-2018 - "Relationship Goals", featuring Boris Kodjoe, Nicole Ari Parker, Lance Gross, Rebecca Gross, Tatyana Ali, Vaughn Rasberry
Focusing on healthy relationships, celebrity couples Boris and Nicole Ari Parker Kodjoe, Lance and Rebecca Gross and Tatyanna Ali and Vaughn Rasberry pulled from personal experiences to discuss relationship challenges, trust and communication, intimacy and more.
4-26-2018 - "Greatness", featuring Common
Award-winning artist, author and activist Common, addressed how to draw upon hard work to achieve "Greatness," and to allow it to design a pathway for success and cultivate the same in others. Common also held a small group discussion with young men from various campus organizations.
11-16-2017 - "Women in STEM" featuring Valerie Jarrett
Long-time advisor and confidant to former President Obama and First Lady Michelle Obama and one of TIME's "100 Most Influential People," Valerie Jarrett spoke with several female students regarding women's issues, particularly in relation to "Women in STEM," and the importance of comprehensive gender, racial and educational equality.
4-27-2017 - "Building Your Empire", featuring Daymond John
Entrepreneur and TV personality Daymond John of ABC's popular "Shark Tank" series kicked off the Harold L. Martin Sr. Chancellor's Speaker Series. As part of John's appearance, three students were selected to present their business plans to him, Chancellor Martin and former Board of Trustee member Janice Bryant Howroyd in a Shark Tank-like review. John also keynoted a discussion about his career and keys to success.