Chancellor Harold L. Martin, Sr.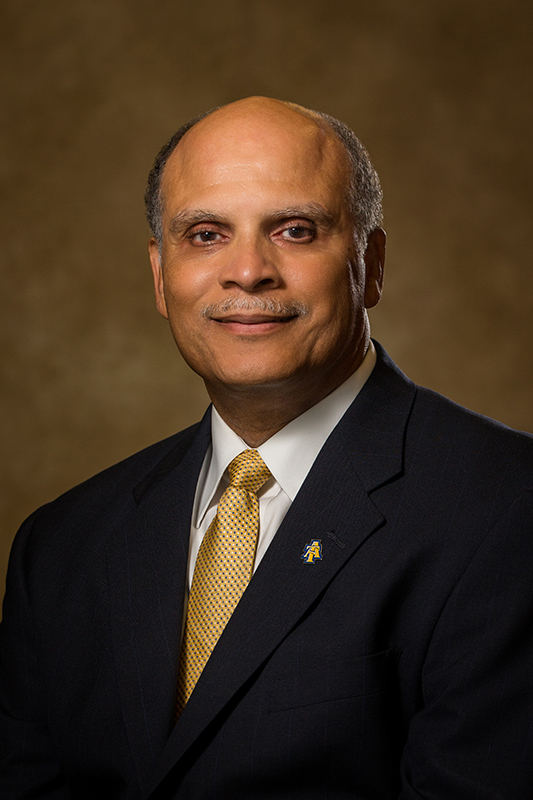 Welcome to North Carolina Agricultural and Technical State University, one of America's highly respected institutions of higher education. As you explore our website, you will get a glimpse of N.C. A&T's history, wealth of academic programs, research endeavors, community engagement and the many people unique to this institution.
Since its establishment in 1891, N.C. A&T has maintained a rich tradition in academics, research and outreach. Today, the university's learner-centered community develops and preserves intellectual capital through interdisciplinary learning, discovery and engagement, and is committed to fulfilling its fundamental purposes through exemplary undergraduate and graduate instruction, scholarly and creative research and effective public service and engagement. While we celebrate our academic and social responsibility, we are not content to rest on our laurels. Instead, we will continue to explore new frontiers of knowledge through cutting-edge research.
N.C. A&T is also a community partner, neighbor and active corporate citizen of East Greensboro and the Piedmont Triad more broadly. Our outreach efforts illustrate how campus and community collaborations enhance the quality of life for the citizens of North Carolina, the nation and the world. Thus, this university is a vital part of the community and vice versa.
I invite you to become part of a vision that continues to produce tomorrow's leaders. Visit our beautiful campus, tour our buildings, attend a class or an event and see firsthand how N.C. A&T is making a difference.
Aggie Pride,
Harold L. Martin, Sr.
Chancellor
Office of the Chancellor (Email)
1601 East Market Street
Dowdy Building, Suite 418
Greensboro, NC 27411
Phone 336-334-7940
Fax 336-334-7082