About
A&T was established as an 1890 land-grant college, only the second of its kind. From a modest start in 1891 in Raleigh, North Carolina, it has overcome historic and abiding challenges to become a vibrant national university, with a high-achieving student body comprised of 13,487 students in 2022-23. Twelve years ago, the average GPA of its entering first-year class was 3.0; today, with 3,000 more students, it is 3.77 (and climbing). A&T's diverse entering classes consistently include more African American students than the top 10 national research universities in U.S. News & World Report combined, as well as large populations of first-generation-in-college and low-income students.
Academic opportunities that draw talented students to A&T are many. The College of Engineering has long been known as the nation's no. 1 producer of Black engineers; it is now joined by the colleges of Agriculture and Environmental Sciences and Arts, Humanities and Social Sciences, which led the nation over the past two years in graduating Black students in agriculture, liberal arts and journalism. Graduate programs in the Willie A. Deese College of Business and Economics, Rehabilitation Counseling in the College of Education and Industrial and Systems Engineering are ranked among the nation's top 100 such programs in U.S. News & World Report.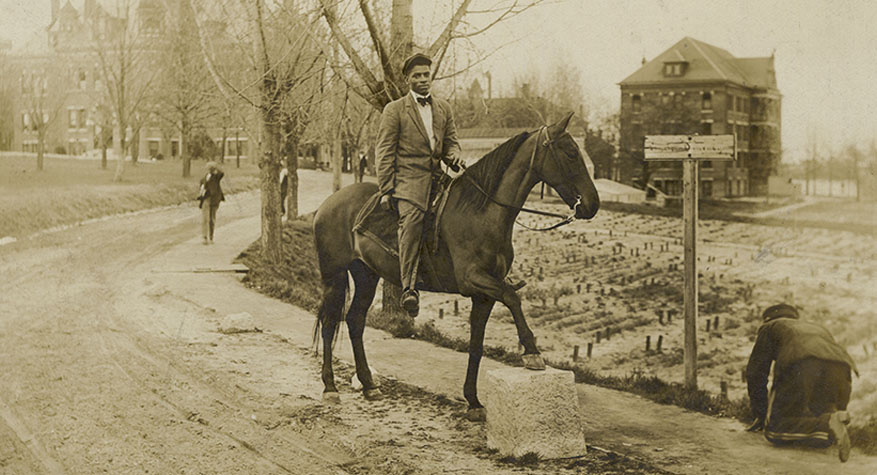 Meanwhile, programs in the College of Science and Technology, the John and Kathy Hairston College of Health and Human Sciences and the Joint School of Nanoscience and Nanoengineering are A&T's fastest growing and connect to numerous high-demand STEM careers and critical-need professions in North Carolina and beyond. 
Because of its academic programs and related strengths, A&T often leads rankings as the top-rated HBCU in North Carolina and/or the United States. As a result of the highly effective educational experience at A&T, it also ranks among the nation's top 50 universities in social mobility, graduating students into careers that truly transform their lives, their family's circumstances and their communities. The university's size and quality are a potent combination for institutional success and delivering social-justice impact. 
Faculty excellence at A&T is ably illustrated by two major prizes earned in 2022: The James Holshouser Award for Excellence in Public Service and the O. Max Gardner Award for outstanding contributions to the human race — the top two faculty honors conferred by the UNC Board of Governors. This achievement marks the first time that two faculty members from the same campus won both awards in the same year.
Faculty excellence is further evident in research funding, which has grown by an incredible 60% over the past two years, surpassing $97 million in FY22. The competitive awards that comprise that growth underwrite a fascinating range of faculty-led projects, from developing air and land-based autonomous vehicles to creation of a mini-brain model to research Alzheimer's treatments. Outstanding administrative and academic staff, many drawn to A&T through its Faculty and Staff of the Future Initiative, play critical leadership and support roles across campus, further contributing to its success. A&T continues to be one of North Carolina's top three public research universities.
13,487


Student Body

2022-23
3.77


Average GPA

2022-23
$97M


In Research Funding

Fiscal Year 2022
Informed by the history and accomplishments noted above, this strategic plan is supported by seven academic and research focus areas representing A&T's strengths and impact: 
HEALTH, TRANSPORTATION AND HOUSING EQUITY


Seeking innovative solutions is in our DNA. Through research and engagement, we impact the health and wellness of communities, particularly comprising people of color and other marginalized groups. We seek to confront persistent disparities that continue to affect quality of life and longevity of the individuals and communities we serve. We create innovative solutions to ensure fair access to transportation resources and housing quality. 

EDUCATION AND LIFELONG LEARNING


In a nation challenged to provide meaningful access to high-quality education, we lead by advancing culturally responsive pedagogy and producing outstanding educators, including Black and Brown, male and STEM educators, all of whom are underrepresented in grades pre-K–12. This commitment helps ensure more first-generation students and students of color pursue education beyond high school. We further lead in creating evidence-based, lifelong educational pathways compatible with the needs of underserved learners. 

ECONOMIC EMPOWERMENT


Our scholarship recognizes that barriers to participation in the workforce, economic progress and wealth creation continue to impact communities of color in ways that lead to inequity. We use our expanding capabilities in social sciences, data science and community engagement to identify and remove barriers to employment opportunities and unleash entrepreneurial potential and personal agency, improving work conditions and building wealth in North Carolina for all citizens. 

CLIMATE AND ENVIRONMENT


We care about environmental justice, equitable design and sustaining our planet for future generations. We engage individuals in rural and urban communities on preserving our natural resources and ensuring a safe food supply, clean air and water, and equal humanitarian support in response to global challenges. We use expertise to inform decision-making and policy in environmental design and equity. 

SECURITY, EQUAL BENEFITS AND SOCIAL JUSTICE


The right to privacy protections for personal data, the right to benefit positively from mathematical models and algorithms and the right to safety and security should be diffused to all populations, regardless of who they are or where they live. We will continue to explore these emerging challenges in equal protections, security equity, and algorithmic justice by creating new methodologies, analytical methods and tools to eliminate the potential for negative impacts on the human condition. 

NARRATIVE EMPOWERMENT


At A&T, we tell authentic stories and empower the voices of the marginalized and "unheard" through individual and collective expression. We will continue to expand our use of innovative technologies, forms of "making," representation and new media to capture and disseminate stories that will influence, challenge and advance new ways of thinking and doing. We eradicate narrative, graphic, digital and linguistic biases and support creative expression that eliminates barriers to critical thinking. We value the diverse lived experiences of our community. 

INNOVATIVE SYSTEMS DESIGN AND DEVELOPMENT


A&T's development as a land-grant institution enables it to lead in interdisciplinary research and translational practices. We challenge prevailing notions and practices, while using new approaches to advance thoughtful innovation in the development of technologies and systems to benefit a broad range of populations. We will continue to apply advanced knowledge as inventors, makers and designers of smart systems to better address global challenges.