Vice Chancellor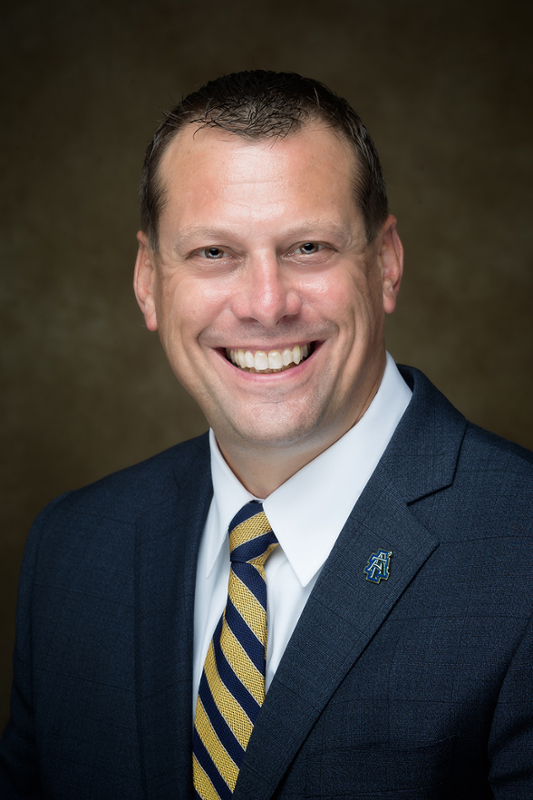 Dr. Eric R. Muth was appointed Vice Chancellor for N.C. A&T's Division of Research and Economic Development in January 2020.
Prior to his arrival, Muth was associate dean for research and graduate studies and a professor of psychology at Clemson University. During his tenure as associate dean, he also served as chair of the university's Intellectual Property and Conflict of Interest committees.
As a faculty researcher, Muth published more than 100 scientific papers and articles, securing nearly $8 million in funding from the National Institutes of Health, the Office of Naval Research and other federal agencies and private corporations. During his time at Clemson, the university grew as a research institution, moving into the top category (R-1) of national research campuses within the Carnegie Foundation's university classifications.
An entrepreneur, Muth also served nearly a decade as the co-owner of Bite Technologies, a university startup company based on technologies he helped invent, which resulted in two patents.
Muth's background includes an M.S. and Ph.D. in psychology from Pennsylvania State University and B.A. in psychology from Hartwick College.