Freshman Admissions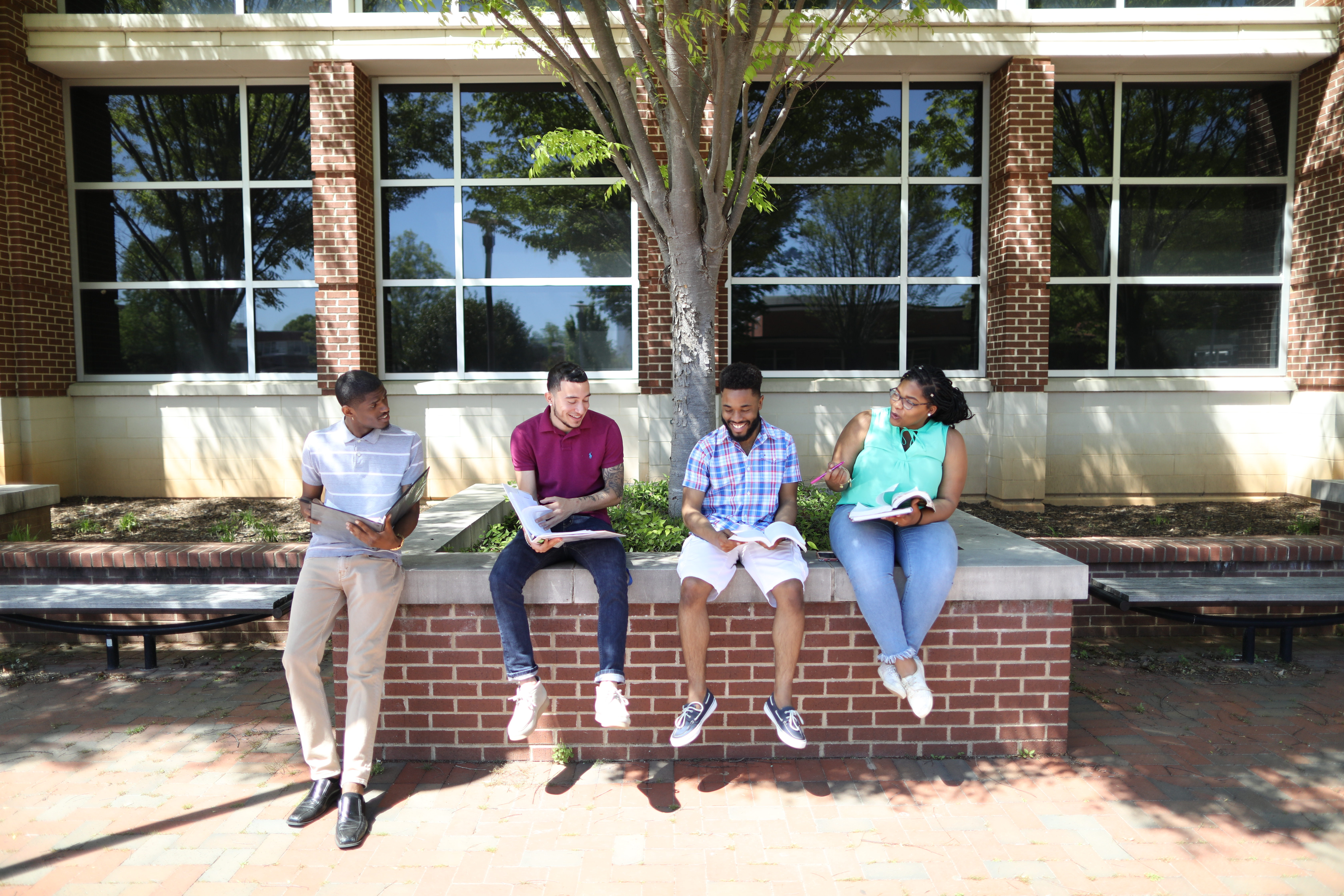 As you move from high school to college, you take on more of the responsibility for your own success. At North Carolina A&T, however, you will never be on your own. Our faculty and staff mentors invest in the potential of every student, and we put your success first and foremost. We expect you to set your sights high, and we will help you reach those heights, combining top-tier academics and high standards with an environment that will foster your creativity and excellence.
What is a freshman applicant?
A freshman is a student who has not attempted or earned college credit after completion of high school or its equivalence. If this describes you, continue reading. If not, return to our Undergraduate Admissions page to determine your status.
Freshman Admissions Requirements
If you are under 21, the following University of North Carolina system minimum course requirements (MCR) are required:
Four units of English
Four units of Math (Algebra I, Geometry, Algebra II, and an Advanced Math)
Three units of Science (Biological Science, Physical Science, and a Science with a Lab)
Two units of Social Studies, including one unit of U.S. History
Two units of Foreign Language (same)
Overall Average GPA: 3.697 (weighted)
Average Out-of-State GPA: 3.933 (weighted)
The profiles provided above are our average admit GPA profiles.  Admissions is competitive.
School of Nursing Applicants:
GPA: 3.5 or higher (weighted)
Testing Requirements (OPTIONAL)

SAT: 1010 or higher (combined)
ACT: 20 or higher (composite)
College of Engineering Applicants:
GPA: 3.2 or higher (weighted)
Testing Requirements (OPTIONAL)

SAT: 1080 or higher (combined); 520 or higher (math section)
ACT: 21 or higher (composite); 21 or higher (math section)

Course Completion

Completion of Pre-Calculus
If you are over 21, you must provide proof of:
Successful completion of high school, or
GED certificate program, or
Adult diploma certificate program
N.C. Cooperative Innovative High School (Early College) Students

For students who expect to earn an associate's degree from a North Carolina Early College/Cooperative Innovative High School prior to enrolling in college, you have the opportunity to apply as a freshman or transfer student.
Click here
for details.
Questions?
We're here to help. Contact the Office of Undergraduate Admissions with any questions or concerns about the application process:
Office of Undergraduate Admissions
North Carolina A&T State University
B.C. Webb Hall
1601 East Market Street
Greensboro, N.C. 27411
uadmit@ncat.edu
(336) 334-7946 or (800) 443-8964