The Honors Experience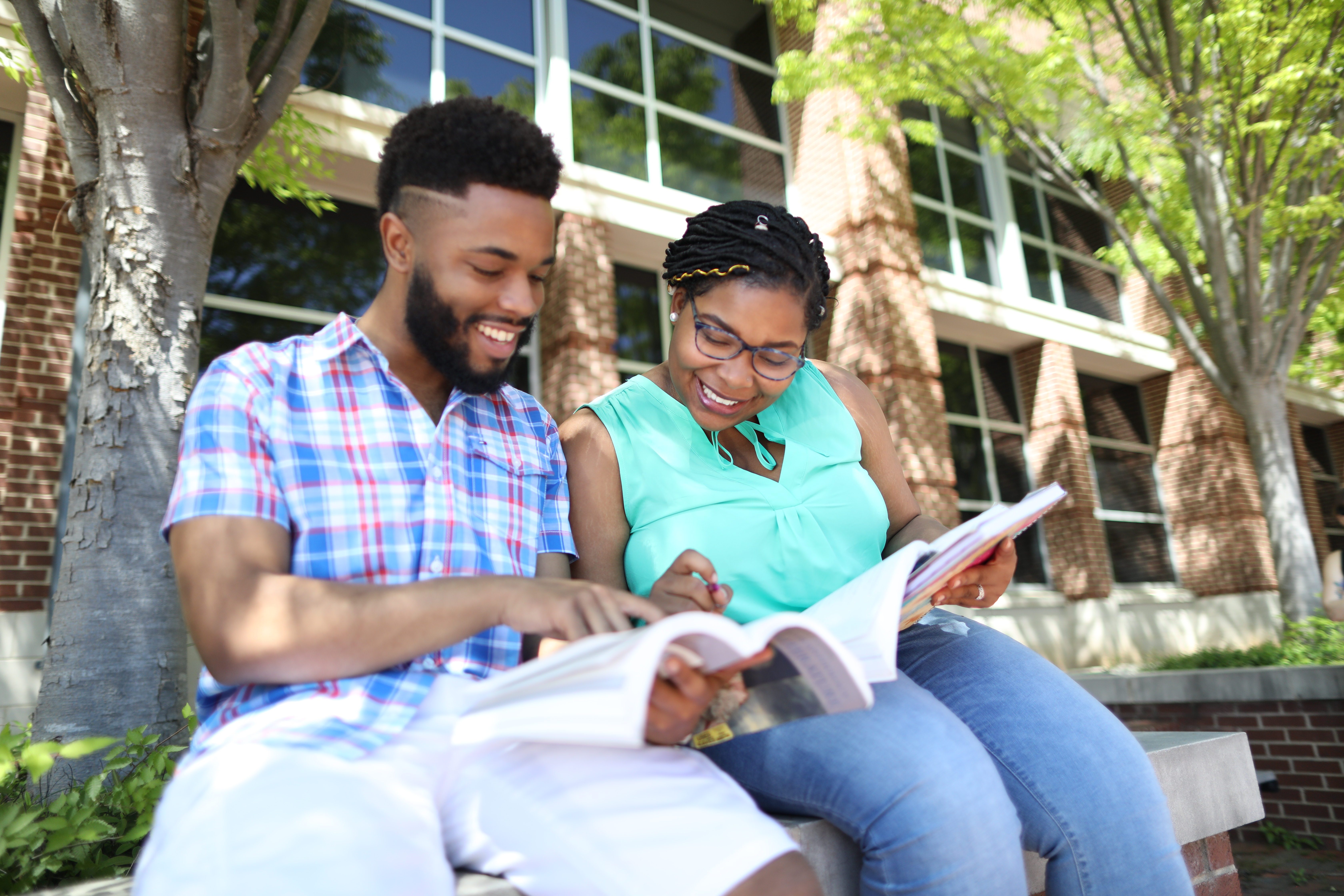 The Honors Programs offers talented students a chance to step beyond the classroom and utilize the residential community to explore and experience the best that North Carolina Agricultural and Technical State University has to offer.
Honors students are housed in a Living Learning Community in Aggie Village (primarily McNeil and Blair Hall). The program takes advantage of classroom space in the residence hall to hold workshops, seminars, and programs designed to expose honors students to leadership development and support their need to do their best work. Moreover, Honors students are hired to serve as Resident Assistants (RA) in the Honors Community. The Resident Assistants supervise, manage, and provide programming for the residents with the Honors Program in mind.
Study Abroad
Students are strongly encouraged to make use of opportunities for international study abroad experience. There are many options for study abroad participation through the Office of International Affairs, from short summer study programs to a semester or year-long exchange. The Honors Program annually sponsors short-term (7-10 day) international travel at the end of each Spring semester to places such as London, Paris, Japan, Spain, and Italy.
Community Service
As part of the Honors Program mission to develop service-minded students, a minimum of 10 hours per semester of service work is required annually. You may seek community service opportunities on your own, through your community, or through campus organization.
Student Organizations
Honors Student Advisory Board: The Honors Student Advisory Board (HSAB) is the active student voice of the University Honors Program. The purpose of the Advisory Board is to enhance the educational experience of every member of the honors student body by providing engaging programming and promoting academic, social and cultural growth. Honors Student Advisory Board members have the opportunity to influence the direction of the Honors Program, while experiencing self-enrichment through planning events, sharing ideas and serving the community.
Honors Learning Assistants: Formerly known as the Aggie Mentoring Program (AMP) was implemented in 2008, and revamped to the Honors Learning Assistants in 2018 to allow participants to serve as tutors and mentors while helping them learn the skills and habits essential for both academic and professional success. Applications are generally available at the start of each fall semester and available to students in all major disciplines.
Honors Society: Honors students are eligible to become members of prestigious national and international honor societies, such as Alpha Lambda Delta (ALD). Students must be enrolled full time, have a minimum 3.5 grade point average and be in the top 20% of their class during their first term or first year of study. Members in such societies often have access to additional scholarship resources, a national network of peers, and leadership opportunities in their local chapters.
Honor Ambassadors: The Honors Ambassadors are a fundamental component of the first-year Honors student experience and aims to foster a sense of community within the program to navigate both social and academic aspects of college life. They serve as both student recruiters and mentors throughout the academic year. As a student recruiter they provide student perspectives at our annual Honors Friday Sessions, University Open House, and other campus events. The mentoring experience begins at the Honors Program Orientation, which takes place the week prior to classes beginning each Fall. Mentors' main roles are to meet with students and answer any questions new students may have by providing a wealth of information, resources, and support.