Board of Trustees
The Board of Trustees of North Carolina Agricultural and Technical State University is comprised of 13 individuals chosen as follows: eight elected by the UNC Board of Governors, four appointed by the N.C. General Assembly and one ex officio (the president of the N.C. A&T Student Government Association). The term of office of all trustees, except the ex officio member, is four years.
The duties of the N.C. A&T Board of Trustees are to promote the sound development of the university with the functions prescribed for it, helping it to serve the people of the state in a way that will complement the activities of the other institutions and enable it to perform at a high level of excellence in every area of endeavor. The board serves as advisor to the UNC Board of Governors on matters pertaining to the university and shall also serve as advisor to the chancellor concerning the management and development of the university.
Click for a schedule of meetings and minutes.
Members
Updated November 20, 2019
John W. Bluford III, Vice Chair | Reappointed in 2019 by the BOG; term ends 2023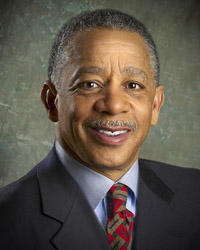 With an impressive career in healthcare administration that has spanned more than 40 years, Bluford is president and founder of Bluford Healthcare Leadership Institute and president emeritus of Truman Medical Centers (TMC). He is nationally known as a healthcare innovator who has been recognized by Modern Healthcare and Becker's Hospital Review as one of the most influential people in healthcare.

Bluford began his career as a Center for Disease Control and Prevention-trained epidemiologist and later led the Pilot City Health Center in Minneapolis to come the first community health center to be accredited by the Joint Commission on Accreditation of Healthcare Organizations.

Bluford is most proud of helping to change the culture of the organizations he's led to become more innovative, competitive and customer service oriented.

Bluford is a past recipient of the National Center for Healthcare Leadership's Gail L. Warden Leadership Excellence Award, Modern Healthcare's CEO/IT Achievement Award, Northwestern University's Kellogg School of Management-Laura Jackson Award, Kansas City's Nonprofit Professional of the Year Award, Richland (South Carolina School District) One Hall of Fame, Missouri Hospital Association's Distinguished Service Award, Modern Healthcare 100 Most Influential, Urban League Difference Maker Award, NAACP Special Achievement Award, and Missouri Hospital Association Visionary Leadership Award. 
---
Calvin Brodie | Appointed in 2017 by the N.C. Legislature; term ends 2025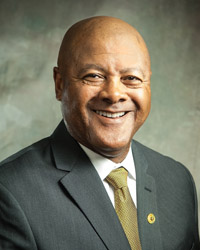 Brodie is president of Brodie Contractors, a general contracting company that specializes in masonry construction. The company began with two local masons and has grown to employ over 300 laborers, masons, engineers and managers.

Brodie is a member of the North Carolina Masonry Contractors Association and served as president for two years. His company maintains a reputation of dedication, quality-work and efficiency. Brodie Contractors boasts work seen on the campuses of North Carolina State University, Duke University, North Carolina Central University, North Carolina A&T State University; Wake County Schools, the Town of Cary and the City of Raleigh as well as many other high-profile entities.
---
Mark Copeland | Appointed in 2019 by the N.C. Legislature; term ends 2023
Located in Dallas, Texas, Copeland currently serves as the US West Transaction Advisory Services (TAS) Managing Partner for EY. In this capacity, he is responsible for a team of more than 1,200 professionals covering 18 states and 28 offices. Previous to this position, Mark served as the Southwest Region TAS Managing Partner from July 2013 to July 2019.

Prior to relocating to Dallas, Copeland served as the Office Managing Partner for EY in Charlotte, North Carolina. The Charlotte office consisted of approximately 620 team members providing our clients with advisory, assurance, tax, and transaction advisory services. Mark has approximately 23 years of public accounting experience, including more than 19 years of transaction-specific experience. He has gained extensive transaction knowledge from providing advisory services for over 300 transactions.

Copeland was recognized in 2011 by The Charlotte Business Journal as one of the "40 Under 40" for making major strides in their careers and communities. He was recognized by the American Diabetes Association and the Father's Day Council as a Father of the Year for the Carolinas in 2013.

Copeland is a CPA in the State of North Carolina and the State of Texas. He received his bachelor and master degrees in accounting from East Carolina University.


---
 
William Dudley | Appointed in 2019 by the BOG; term ends 2025



Retired since 2007, after 31 years of state government services, Dudley began his professional career as assistant to the president of Lenoir Community College in Kinston, N.C. After a two-year stint in the Office of State Personnel in Raleigh, he was named an administrative staff aide in the Governor's Office of Minority Affairs. From 1981 to 1993, Dudley was executive director of the Inmate Grievance Resolution Board for the Department of Correction. In 1993, he became assistant secretary of the Department of Crime Control and Public Safety, and chief deputy secretary in 1996. He currently chairs the North Carolina Boxing Advisory Commission and is a management trainer with his company, Dudley Solutions LLC.

Dudley was born and raised near La Grange, N.C. He received his Bachelor of Science degree from North Carolina A&T State University in 1972, where he was vice president of the senior class and a member of Phi Beta Sigma Fraternity Inc. He earned his law degree from the North Carolina Central University School of Law in 1976. He maintains a limited law practice and is a member of several professional associations.

Dudley previously served as a member of the N.C. A&T Board of Trustees from 2013-2017 and served as a member of the N.C. A&T Alumni Association.
---

Kimberly Bullock Gatling, Secretary | Appointed in 2019 by the BOG; term ends 2023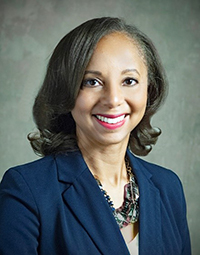 Gatling is a partner and chief diversity and inclusion officer with the firm of Fox Rothschild LLP in Greensboro, North Carolina, where she practices in the areas of patents, trademarks, copyrights, software, and related licensing and litigation matters. 

Gatling grew up in Hampton, Virginia.  She graduated cum laude from North Carolina A&T State University in 1996 with a Bachelor of Science Degree in Electrical Engineering.  She graduated from George Washington University Law School in 1999 with her Juris Doctor degree.  She served on the editorial board of the American Intellectual Property Law Association Quarterly Journal while she was in law school.  Gatling is licensed to practice law in North Carolina, before the United States Patent and Trademark Office, and before the United States Supreme Court.

Gatling is on the Boards of Directors for the United Way of Greater Greensboro, the Cone Health Foundation, the Gateway University Research Park, and the North Carolina A&T State University Real Estate Foundation.  She is a former Chair of the Board of Visitors for North Carolina A&T State University.  She formerly served on the Boards of Directors for the North Carolina Bar Association, Habitat for Humanity of Greater Greensboro, Triad Stage, and the Women's Resource Center.  She is also a member of Providence Baptist Church, Delta Sigma Theta Sorority, Inc., the Links Incorporated, and Jack and Jill of America, Inc. 

Gatling is very busy at home with being a wife and mother to three sons.  She enjoys spending time with her family and swimming.


---
Venessa Harrison | Reappointed in 2019 by the BOG; term ends 2023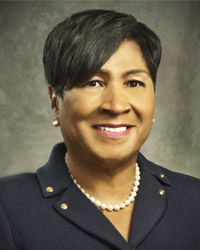 In 2018, Venessa Harrison was appointed president of AT&T Georgia. As president of AT&T's Georgia operations, Harrison is responsible for the company's public policy, economic development and community affairs activities across the Peach state.

Named to her current position in November 2018, Harrison is already working closely with state and community leaders to help make Georgia an even better place to live, work and raise families. She is particularly focused on bringing new technologies that drive innovation and create jobs and on providing educational and economic opportunities that improve the quality of life for all Georgians.

Harrison began her telecommunications career as a telephone operator. She subsequently pursued a career-development opportunity in the network organization, was quickly promoted to management and has advanced through positions at AT&T companies of increasing responsibility in the network, business, and regulatory and external affairs departments. Prior to her current position, Harrison served for five years as president of AT&T North Carolina.

In addition to her AT&T responsibilities, Harrison is committed to helping make a difference in the community and the lives of others. She has a passion for community, charitable, and educational endeavors and is currently Chair of the Board of Trustees of North Carolina A&T State University, the Board of the Georgia Chamber of Commerce, the Executive Board of the Metro Atlanta Chamber of Commerce and the Rotary Club of Atlanta.

Harrison holds a Business Administration degree from the University of Phoenix. A North Carolina native, she is married with two children.


---

Paul L. Jones | Appointed in 2017 by the N.C. Legislature; term ends 2025


Jones is a retired Senior Resident Superior Court Judge with over 20 years of experience. From his time building his own law firm, to a distinguished military career, to his numerous years working throughout the state and federal court system, Jones is a proven leader and legal expert.

Jones received a B.S. from North Carolina A&T State University (1971) and a J.D. from North Carolina Central University School of Law (1974). Bar membership includes North Carolina, District of Columbia and all three federal courts in North Carolina.

Commissioned as a Second Lieutenant in the U.S. Army, Jones ultimately retired from the U.S. Army Reserve with the rank of Colonel and numerous commendations and awards, including the Legion of Merit, Meritorious Service Medal, Army Commendation Medal, and the National Defense Service Medal. In 2003, he was inducted into the A&T Army ROTC Hall of Fame.

After his discharge from the military, Jones returned to his hometown of Kinston, North Carolina to begin the practice of law. Later he served as managing attorney for Eastern Carolina Legal Services, owned a legal firm, and taught at North Carolina Central University School of Law. Prior to military active duty at Fort Hood, Texas for three years, he served as a staff attorney with the United States Supreme Court in Washington, D.C.

As a testament to his leadership and service, Jones has been appointed to numerous boards, commissions and associations throughout North Carolina; including the North Carolina State Banking Commission, North Carolina Equal Access to Justice Commission, and Vice President of the North Carolina Bar Association.

In recognition of his service to the state and profession, he has been awarded the Order of the Long Leaf Pine, N.C. State Bar John B. McMillan Distinguished Service Award, and N.C. Bar Association Legal Legends of Color Legacy Award.


---
Timothy King, Reappointed in 2019 by the BOG; term ends 2023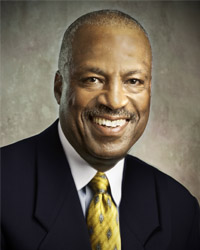 King is a retired vice president of the Dow Chemical Company. Over 34 years of service, he held a variety of roles including sales, marketing, purchasing and business operations.

King joined Dow in 1976 in the New York sales office, holding a variety of positions before joining the marketing function. He has served as product marketing manager, district sales manager, group marketing manager and global director for marketing and sales. King also held the positions of commercial vice president and vice president.

King is a graduate of North Carolina A&T State University where he currently serves on the Executive Advisory Council for the School of Business and Economics.

King and his wife Marion, also an Aggie, live in Wake Forest, North Carolina, where they enjoy golf, fine dining and traveling.


---
Joseph R. Parker Jr. | Appointed in 2017 by the BOG; term ends in 2025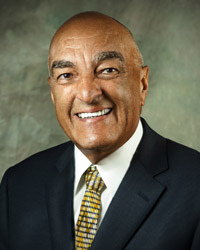 Parker is a retired senior vice president of the former Wachovia Bank. During his 31 years of service, Parker held several leadership positions, including manager of residential mortgage manager for Virginia and president of Wachovia Community Development Corporation.

Parker also served on numerous boards and commissions, including chairman of the North Carolina Housing Finance Agency and founding board member of KeySource Commercial Bank. Currently, he is a member of the Aggie Athletic Foundation Board of Directors, N.C. A&T National Alumni Association Inc. Board of Directors and N.C. A&T Board of Visitors.

Parker is a 1967 graduate of North Carolina A&T State University. He and his wife Nellie live in Durham, North Carolina. They have two children and three grandchildren.
---
Hilda Pinnix-Ragland, Chair | Appointed in 2017 by the BOG; term ends 2025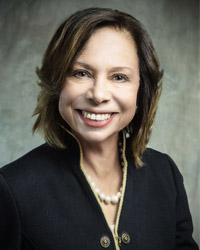 Pinnix-Ragland is a retired Duke Energy corporate affairs and business executive acknowledged for building best-in- class organizations that consistently achieve aggressive revenue and profit objectives. She currently serves as Chief Financial Officer at AHK Global Resources. She is also a dedicated board member/advisor to numerous industry, educational, and community organizations, bringing new strategy and processes to enhance effectiveness. 

Pinnix-Ragland serves on the board of directors of RTI International as vice chair of the board and chair of the Nominating and Governance Committee and the Audit Committee, and is an independent director and chair of the board for North Carolina Dental Services Inc.

Pinnix-Ragland is also on the advisory board of BB&T Bank and 8 Rivers Financial Capital, Inc. She is a Chapter Fellow of the National Association of Corporate Directors, a member of Women Corporate Directors, Executive Leadership Council, and the recipient of the Triangle Business Journal's Lifetime Women in Business Award and 4-H Lifetime Achievement Award. Additionally, she recently published the book, Women in Energy: An Illuminating Perspective from Five Trailblazers.

Pinnix-Ragland holds a Bachelor of Science degree in accounting from North Carolina A&T State University and a Master of Business Administration from Duke University Fuqua School of Business. She also completed graduate studies in taxation at St. John's University and the Executive Program at Harvard University's Kennedy School of Government.


---

Bhaskar Venepalli | Appointed in 2019 by the N.C. Legislature; term ends 2023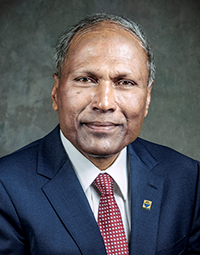 Bhaskar is the President and CEO of CiVentiChem, a premier contract R&D services company located in Research Triangle Park of North Carolina.  In his 22 years with CiVentiChem, he has been responsible for expanding the operations in India and organizing opportunities with the delegation from India and Europe to help local biotech companies.

Bhaskar is also involved in several community-related voluntary activities. He served as the Chairman of the Sri Venkateswara Temple of North Carolina located in Cary, NC. Under his leadership, temple construction was completed leading to Prana Pratistha in May 2009. He is been appointed to the board of North Carolina Biotechnology Center and is serving as Chairman of NC-INPAC, a North Carolina based Indian political action committee.

Bhaskar has serves as a Fellow of Royal Society of Chemistry for the past 20 years and was elected as Fellow of American Society in 2017. In 2010, he was honored as "the Entrepreneur of the year in the Biotechnology & Pharmaceuticals category" by the US Business Journal.

Bhaskar is a graduate of Osmania University and instituted a gold medal for scoring the highest marks in Organic Chemistry.
  
---
Lynn Wooten | Appointed in 2021 by the BOG; term ends 2025 
Wooten became the ninth president of Simmons University on July 1, 2020. She is the first African American to lead the university. Wooten is an innovative leader and prolific author and presenter whose research has informed her work in the classroom and as an administrator. 
Before Simmons, Wooten worked at Cornell University, where she was the David J. Nolan Dean and Professor of Management and Organizations at the Dyson School of Applied Economics and Management. Wooten also has had a robust clinical practice, providing leadership development, education, and training for a wide variety of companies and institutions, from the Kellogg Foundation to Harvard University's Kennedy School to Google. 
With leadership at the core of her work, Wooten's research has ranged from an NIH-funded investigation of how leadership can positively alleviate health disparities to leading in a crisis and managing workforce diversity. She is the author of two books, Positive Organizing in a Global Society: Understanding and Engaging Differences for Capacity Building and Inclusion (2016) and Leading Under Pressure: From Surviving to Thriving Before, During, and After a Crisis (2010). Sharing her work at nearly 60 symposia and conferences, she also is the author of nearly 30 journal articles and more than 15 book chapters, as well as managerial monographs and numerous teaching cases. 
Wooten earned a BS in accounting in 1988 from North Carolina A&T State University, where she graduated as valedictorian; an MBA from the Duke University Fuqua School of Business in 1990; and a PhD in business administration from the University of Michigan Ross School of Business in 1995. She received a Certificate in Advanced Educational Leadership from the Harvard University Graduate School of Education in 2018. 
Wooten is married to David Wooten, a chaired marketing professor at the University of Michigan Ross School of Business, and they have two children, Justin and Jada.
 
---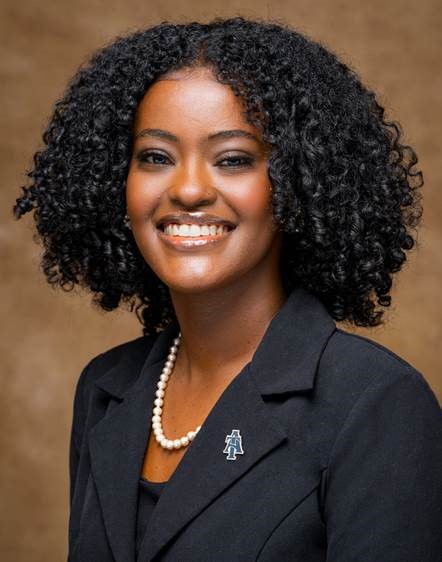 Ezana Tamrat (she/her) is a first-generation, senior Political Science student from Arlington, VA. She was born and raised in the capital of Ethiopia. She is the daughter of Sintayehu Feye, who also migrated from Ethiopia. 
Throughout her academic tenure, Ezana has been involved in multiple organizations within her university. She has previously served as the Student Government Association Sophomore Class President for the 2020-2021 academic school year and is currently serving as the Student Body President for the 2022-2023 academic school year. Furthermore, she was the Public Relations chair for the NC A&T chapter of the National Black Law Student Association; and is a proud Spring 21 initiate into the Alpha Mu chapter of Delta Sigma Theta Sorority Incorporated. In her present professional undergraduate career, Ezana has been interning with a Bipartisan organization, Students for Justice, aiming to increase voter registration throughout multiple states on the East Coast. 
The People's administration 2.0 is determined to continue the chain reaction of change within North Carolina A&T by committing a unified effort on initiatives such as inclusivity of students, wellness, and allocation of resources. They will do so by bridging the gap for first generation and international students through mentoring and intercultural programs, while also establishing an emergency fund and farmers market for students to experience a fully supported collegiate career here at North Carolina A&T. 
Upon graduation, Ezana plans to attend law school and earn her Juris Doctorate and practice international law. She hopes to impact families in the process of receiving citizenship or temporary residence. Hoping to use her knowledge of the application process, she will aim to lessen the strict requirements and ultimately create a fair and swift national process.