Economic Impact
As a part of the University of North Carolina System, North Carolina A&T is supported by the taxpayers of our state. In terms of return on investment, N.C. A&T is a source of tremendous economic boon both locally and statewide, with an estimated economic impact of nearly $1.5 billion annually. Learn more about our economic impact here.
Part of this impact comes from the value our graduates bring to the state. By producing well-educated professionals ready to enter fields such as engineering, healthcare, agriculture, advanced manufacturing, logistics, media and many other fields, N.C. A&T helps the state attract businesses that create thousands of new jobs.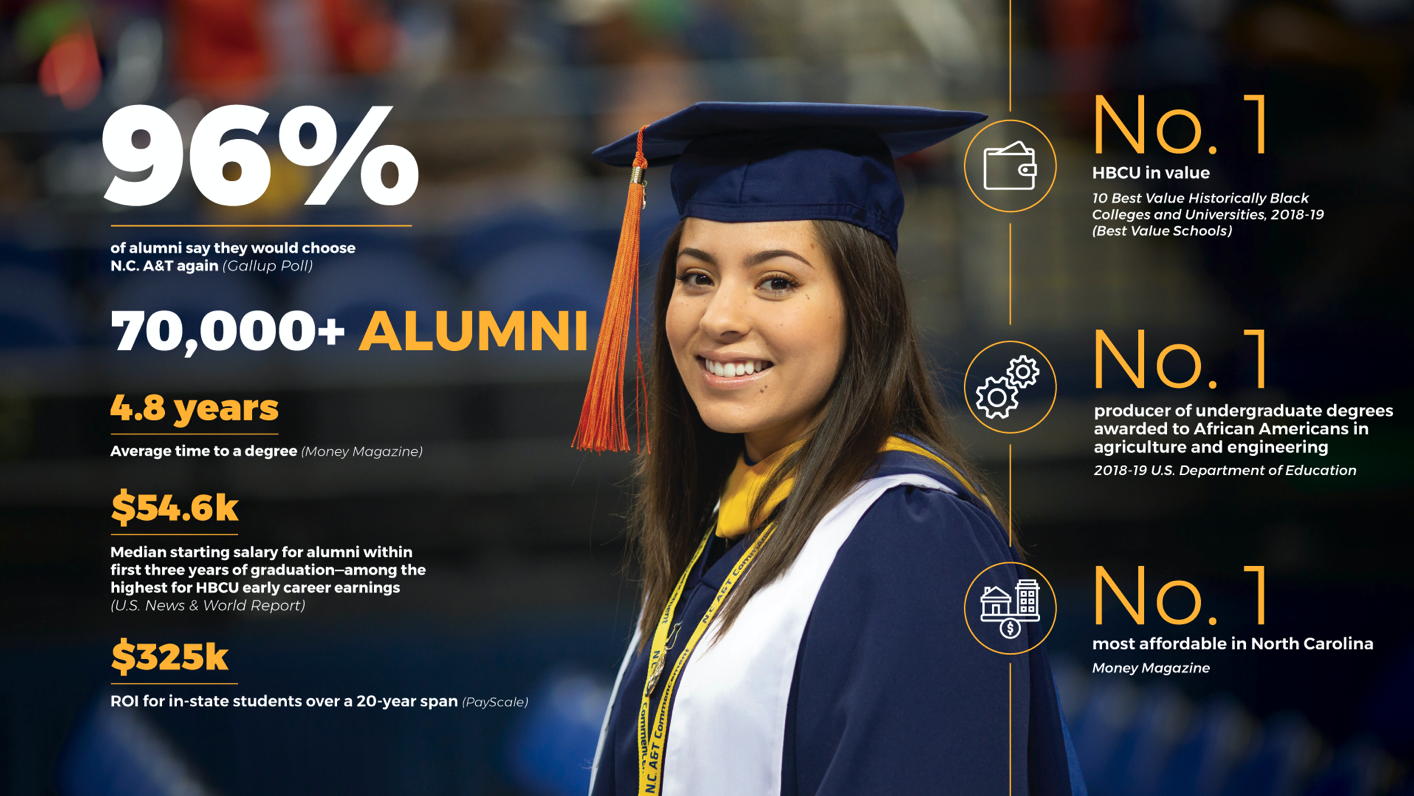 The university also has an economic impact through the research done by our students and faculty. New discoveries, innovation, and ideas developed at N.C. A&T have resulted in new start-up companies that add to our state's economic growth.
Finally, there is the direct economic impact on the community through the money spent by the university on operations, research, and construction, as well as student, visitor, and alumni spending. The total impact of all these factors is hundreds of millions of dollars each year on the regional economy, sustaining businesses and creating jobs.