Office of Career Services
May 2023 Newsletter

CONGRATULATIONS, STUDENTS!



On behalf of the Office of Career Services at North Carolina A&T State University, we want to congratulate you on all of your accomplishments during this school year.
The Office of Career Services will be here to assist you in all of your professional development and job search needs. Be sure you check Handshake throughout the summer for daily job listings and career development opportunities. We are so excited for you and can't wait to see you all again in the fall.
Congratulations to our May 2023 graduates on such a momentous achievement. We wish you well in your future endeavors. Our office is here to help you. Remember, our services are available to you for up to two years after you walk across the stage.
Please be sure to complete the First Destination Survey using this link app.joinhandshake.com/first_destination_responses/new/x3fKDrbh19EbeBPvFIAGFpLqznMhbC-_s6rJGKFfniX66tkdhFlF5w to let us know your next steps. If you have not yet secured employment, OCS wants to maintain contact and assist you with your career journey.
Again, we wish you all the best success. Have a great summer break.
HAVE YOU COMPLETED AN EXPERIENTIAL LEARNING EXPERIENCE?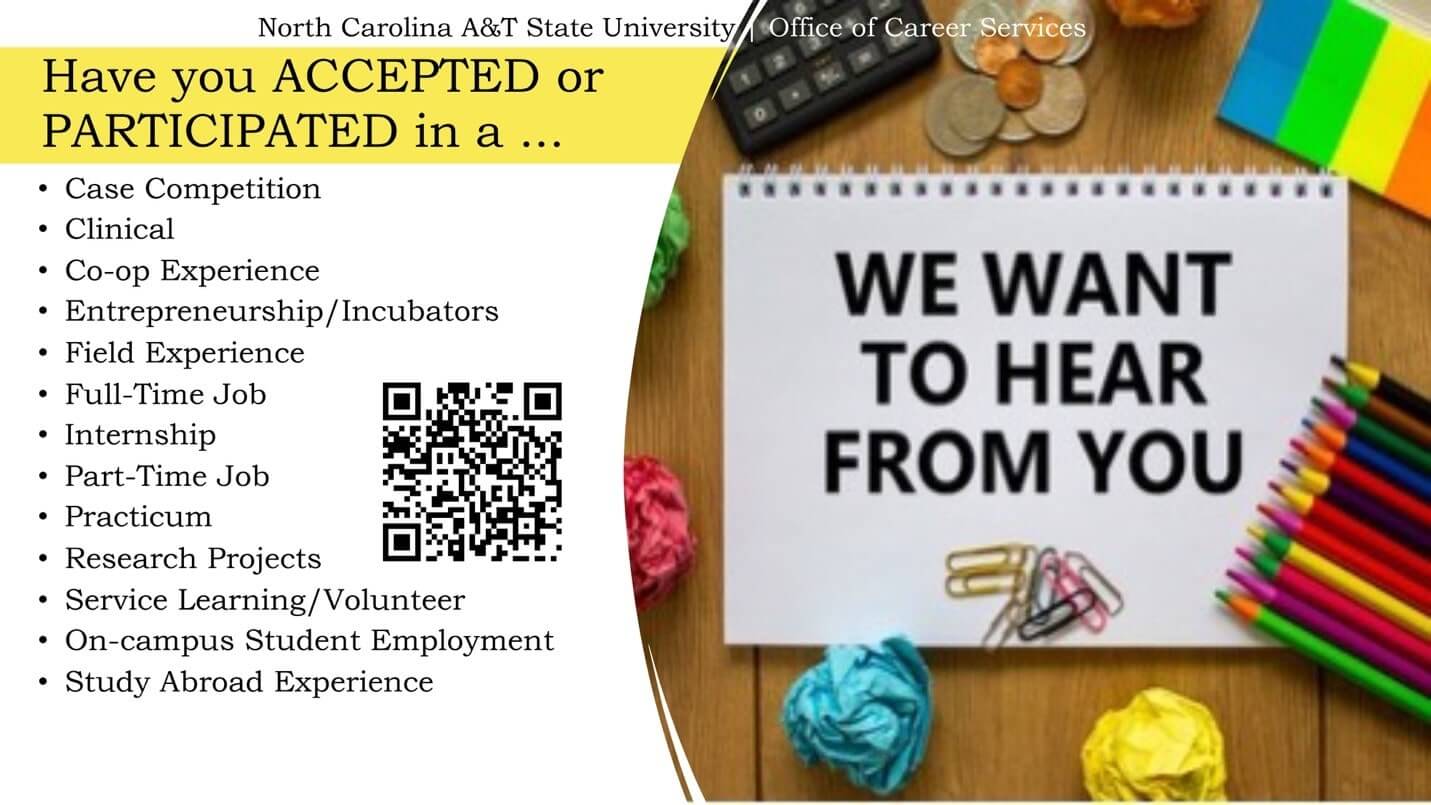 If you have accepted or participated in a clinical competition, clinical, co-op experience, entrepreneurship/incubators, field experience, full-time job, internship, part-time job, practicum, research project(s), service learning or volunteering, on-campus student employment or a study abroad experience, we want to hear from you!
Scan the QR code to let us know about your experience or click here: https://ncat.joinhandshake.com.
EMPLOYER SPONSOR SPOTLIGHT: STARBUCKS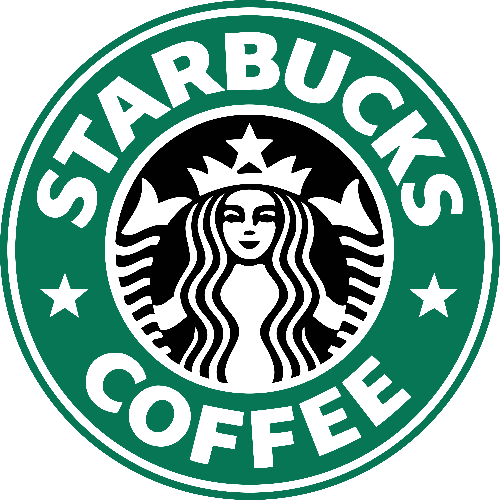 Starbucks Coffee Co. is one of many sponsors for the Office of Career Services. They are known worldwide for bringing people together over a cup of coffee.
Starbucks provides award-winning coffee as well as Italian-style espresso beverages, cold blended beverages, food, premium Teavana teas, Evolution Fresh juices and merchandise through their retail stores.
Starbucks actively seeks students eager to share their mission, serving ethically sourced coffee, caring for the environment and giving back to the communities where they do business.
Starbucks is recruiting for a chemical engineer position. Students can view the position on Handshake at ncat.joinhandshake.com/jobs/7618859/share_preview to apply and learn more.
Students interested in learning more about other opportunities available to them with Starbucks can follow them on Handshake at https://app.joinhandshake.com and stay up to date on all upcoming jobs and events they have on campus.
EMPLOYER SPONSOR 

SPOTLIGHT: SCHNEIDER

Schneider is a premier provider of transportation and logistics services. Headquartered in Wisconsin, they provide cutting-edge technology revolutionizing industry across the nation.  
Schneider began servicing vehicles in 1935. Since then, the company has grown to become a multi-billion dollar leader of superior customer experience offering one of the broadest service portfolios.
Their motto is "Always delivering, always ahead." Students can connect with them on Handshake or go to https://app.joinhandshake.com/stu/employers/10261 to learn more about job openings and network opportunities.