Office of Career Services
December 2022 Newsletter

DECEMBER MESSAGE

Greetings, Aggies!
On behalf of all of us in the Office of Career Services, it is my pleasure to wish you and your family a joyous holiday season and a happy, healthy and prosperous new year.
Know that the Office of Career Services is always here to assist you with all your professional development and job search needs. If you have 10 to 15 minutes to spare, please go over to Handshake and complete an application for either a summer internship or full-time job post-graduation.
Set a goal for yourself and commit to submitting at least one to two applications a week and/or participate in at least one 30-minute professional development session (hosted by our employer partners on Handshake). Take this season to not only relax, but also invest in your future.
We look forward to engaging with you more in the spring. And again, have a happy and safe holiday season.
With Aggie Pride,
Kendra Haywood
Senior Associate Director of Career Services & Employer Engagement

FIRST DESTINATION SURVEY FOR GRADUATING SENIORS

Fall commencement is coming soon, and the Office of Career Services wants to assist you if you have not secured employment or obtained an offer yet.
Graduating seniors are required to complete the First Destination Survey (FDS) prior to graduation Friday, Dec. 9. In this survey, seniors are asked to provide their plans after graduation – whether it is employment, continuing education or the military. Then, pick up your free "Proud A&T Alumni" T-shirt.
It is important for all graduating seniors to complete the survey because the data helps to secure funding, scholarships, and employer partnerships. It also assists with national rankings, employment leads for peers, retention and accreditation, and increases employer recruitment efforts. The Office of Career Services maintains contact with graduates via Handshake and keeps them informed about various career opportunities if they have not secured any career plan.
The FDS information is confidential and not shared openly with third parties or used to solicit money.  Log in to https://www.ncat.joinhandshake.com, then click "career center" > first destination.
REPORTING EXPERIENTIAL LEARNING SURVEY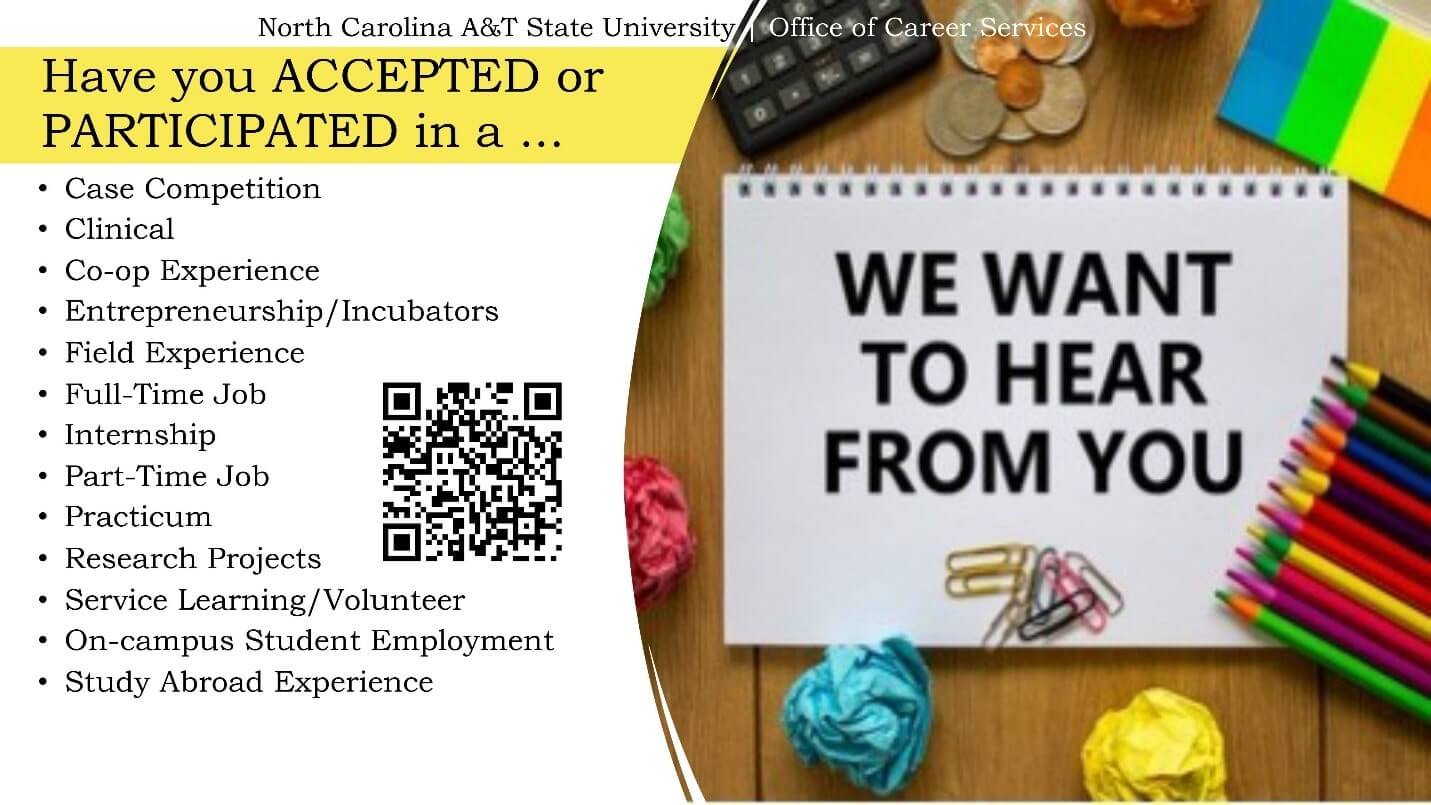 The Office of Career Services encourages all students to report their experiential learning experiences via Handshake. These opportunities include case study competitions, clinics, co-ops, entrepreneurship/incubators, field experience, full-time jobs, internships, part-time jobs, practicums, research projects, service learning/volunteering, on-campus student employment and study abroad.
To report these opportunities, visit Handshake and go to the Career Center tab. In this tab, click on Experiences and it will allow you to document your experience.
You can also access this information by clicking on this link: https://ncat.joinhandshake.com/experiences/new.

CONGRATULATIONS, GRADUATING OCS INTERNS!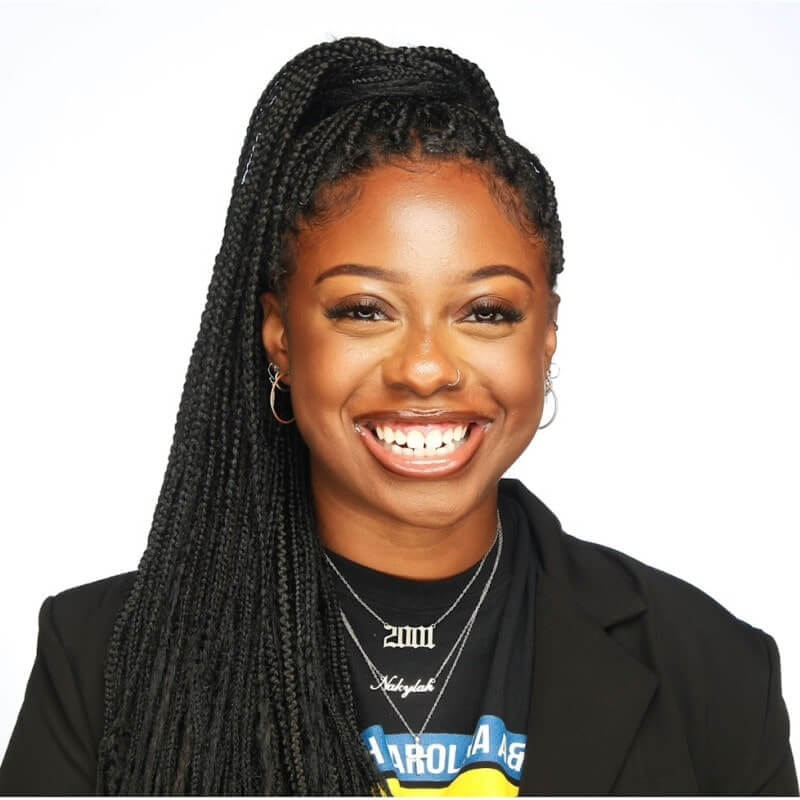 Nakylah Carter
Social Media/Marketing Intern
B.S. in journalism and mass communication with a concentration in multimedia journalism
Maudeline Clervoix-Frank
Graduate Assistant for Experiential Learning
M.S. in mental health counseling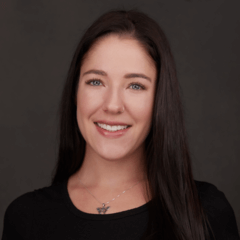 Stella Daniel
Graduate Assistant for Career Counseling Programs
M.S. in mental health counseling