Center of Excellence in Entrepreneurship and Innovation
Summer 2021 Newsletter

Six Student Companies Emerge from Jumpstart Your Business Accelerator
The CEE&I welcomed Michael McNair, business strategist and consultant with The Strategist, and Jacqueline Jackson, chief strategy officer with Strategic Resources of North Carolina, as presenters of the fall 2020 Aggie Jumpstart Your Business Accelerator Program. McNair and Jackson conducted virtual workshops and coaching sessions to help students start and grow their businesses. The six students who completed the program participated in a Shark Tank-style presentation during the closing ceremony and received a Certificate of Completion. The student entrepreneurs, areas of study and businesses were:
Grace Ancrum, junior, management (entrepreneurship concentration): HGEX, a digital marketing agency that assists, educates, and improves small entrepreneurs in need of marketing to reach a larger audiences
Theresa Davis, sophomore, elementary education and political science major: D.A.R.E. 2 TEACH, a nonprofit that educates educators about the miseducation of African American students and empowers educators to be authentic and effective in the classroom
Trivy Johnson, graduate student, nutrition: Llea Salon and Hair Loss Solution Clinic, offering non-surgical hair replacement services
Brianna Long, senior, junior, management (entrepreneurship concentration): Xceptional, an online membership and physical platform that provides networking and training opportunities for creatives
Angela Medcalf, senior, political science: 5 Star ThreadZ, a fashion-forward women's clothing brand
Isis Paynter, senior, journalism and mass communication (mass media concentration): Babydoll x Isis, an affordable innovative lifestyle brand that encourages shoppers to put their own customization on popular trends 
NC IDEA Grant Awarded to Boost Black Businesses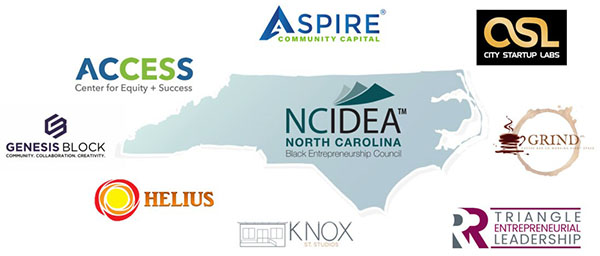 With funding from the NC IDEA Foundation, the CEE&I plans to establish a Minority Business Development Academy to help minority entrepreneurs strengthen their businesses' fundamentals. The academy will offer educational programs, as well as an accelerator program to help minority businesses create a roadmap for growth and access the capital needed to grow. The long-term goal is sustainable economic development, i.e. creating jobs and new wealth for underrepresented families who need it most. 
CEE&I, OCS Offer Startup School Webinar Series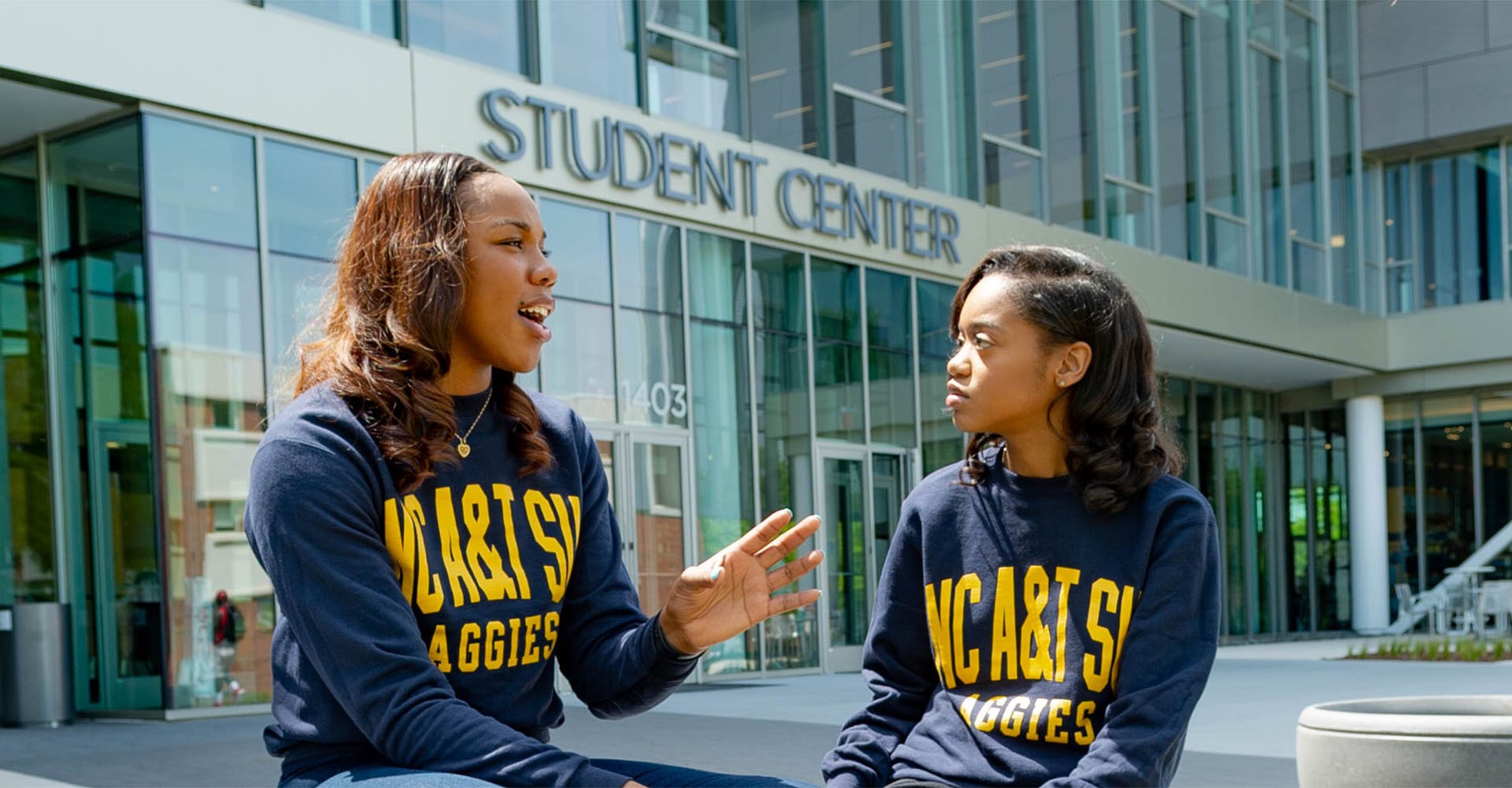 Students attended several webinars, offered in partnership with the Office of Career Services, related to building the entrepreneurial mindset. Topics included "Money Management for All," by Theodore Daniels, president and founder, Society of Financial Education and Professional Development; "Legal Aspects of Starting a Business," Ashleigh Greene, attorney, Nexsen Pruet; "Importance of Recordkeeping and Accounting" by Damien Gorham, vice president/senior commercial lender, M&F Bank; and "The Entrepreneurial Employee: What Employers Are Looking For" by Kelvin Buncum, executive vice president, Walmart Neighborhood Markets.
CEE&I Establishes I-Corps Fellows Program
With a grant from the National Science Foundation, the CEE&I launched the N.C. A&T, North Carolina Central University and Winston-Salem State University Innovations (I-Corps) Fellows Program to study the effectiveness of I-Corps in moderate- and low-research intensive HBCUs. Opened to undergraduate, master's, Ph.D., postdocs and research assistants, the free virtual technology entrepreneurship training helped participants learn how to test their ideas to see if they could become viable products, build a business around their technology or idea, and obtain funding for building the business. The six-week program was held Sept. 23 and Nov. 4, 2020. The program was conducted in partnership with the New York City Regional Innovation Node (NYCRIN) and the City University of New York I-Corps Program. Participants received funding for market research, prototype development, and other expenses. Upon completion, each participant received a certificate and gained eligibility to apply for the NSF $50,000 National I-Corps grant.
Visiting Scholar Johnson Hosts Webinar Series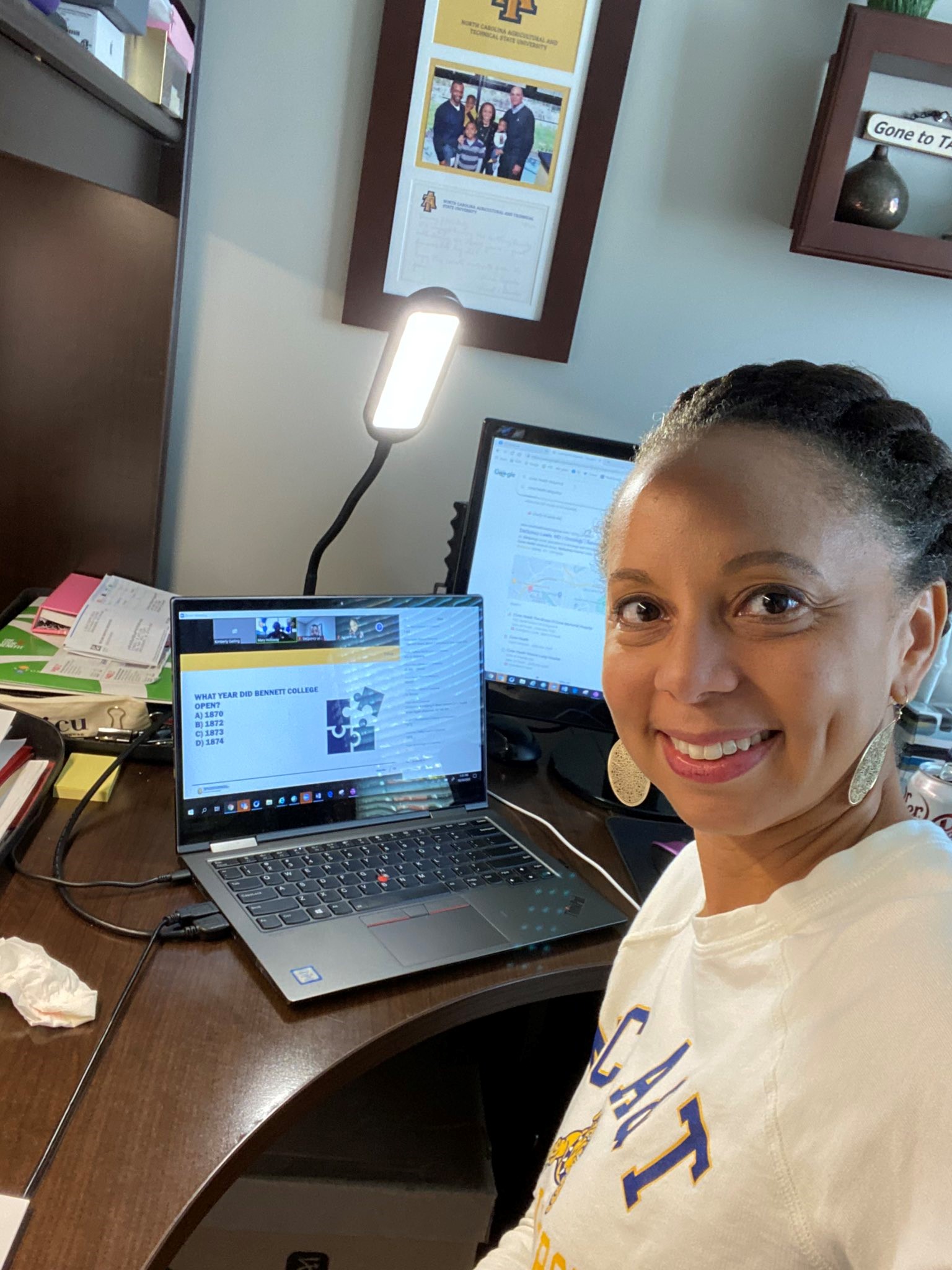 As Visiting Scholar at A&T working with the CEE&I and two other Centers of Excellence, Sandra Johnson, Ph.D., presented webinars on  "How to Create a Successful Crowdfunding Campaign," "Starting a Tech-Based Company: How I Did It"'  and "The Multidisciplinary Benefits of Blockchain." She also hosted an invited speaker for a webinar on "Intellectual Property 101: What are Patents, Copyrights and Trademarks and How They Protect Your Technology" presented by Kim Gatling, an alumna and attorney with Fox Rothschild, LLP. Johnson is the founder, CEO and CTO of Global Mobile Finance, Inc., a Fintech startup company in Research Triangle Park, North Carolina.
CEE&I Names Executive Advisory Board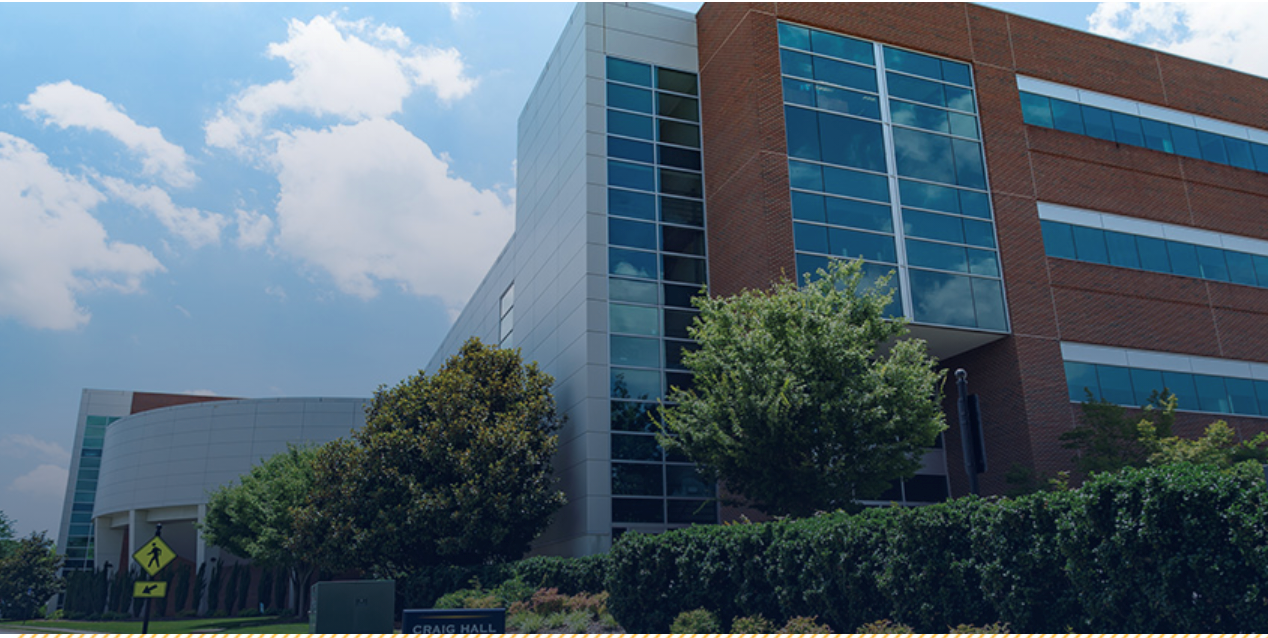 The CEE&I has established an Executive Advisory Board. The board, which held its inaugural meeting Sept. 25, 2020, provides strategic guidance to the center, led by Thaddeus McEwen, Ph.D. A&T alumni Joel Wiggins, president and CEO of The Joel Wiggins Co., and Damian Mills, president and CEO of Mills Auto Group, serve as co-chairs of the 23-member board.
Read more
CEE&I Hosts Amazon Small Business Accelerator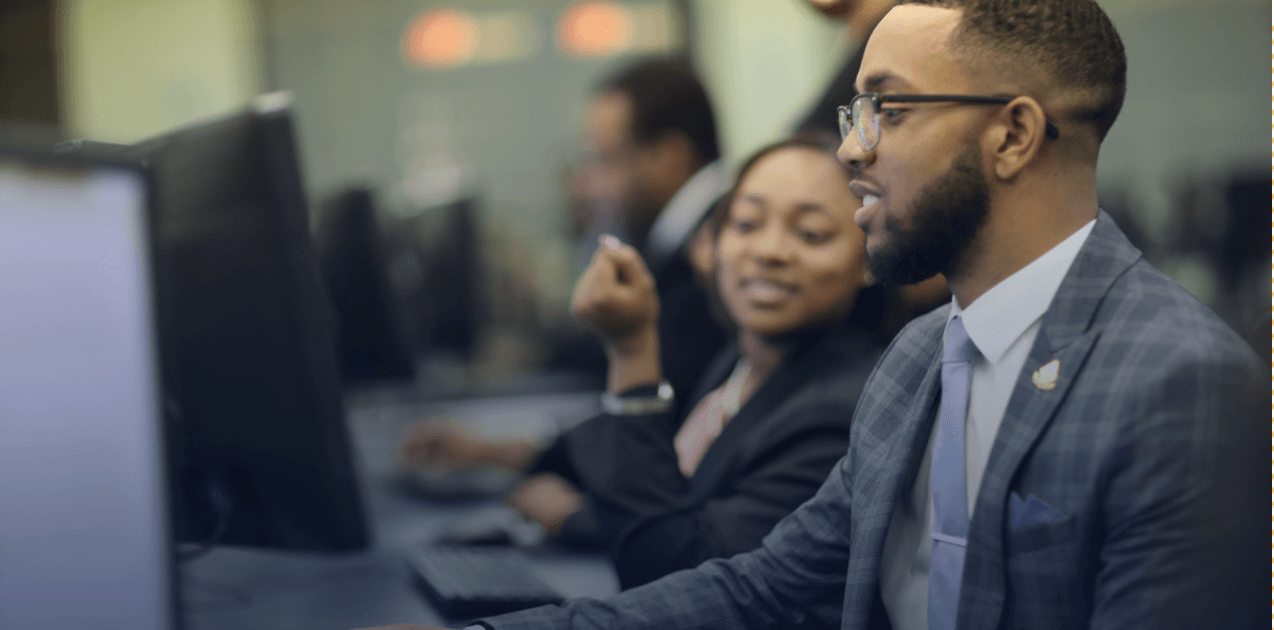 N.C. A&T students and the Triad's small business owners had the opportunity to participate in the Amazon Small Business Accelerator, an educational program for anyone interested in starting a new online business or in growing an existing business. The program was co-sponsored by the CEE&I and Amazon Business. With online sales projected to reach $892 billion by 2022, participants learned how to capitalize on e-commerce to reach millions of customers, build their brand, and increase their sales nationally and internationally. Lois Rouder, Senior Business Development Manager for Amazon Business, presented the Accelerator program Oct. 7, 2020. She discussed how to start selling on Amazon Business, use Amazon Business to grow and scale a company, and where to find additional resources when needed. She also shared case studies to illustrate the effectives of the program.