Center of Excellence in Entrepreneurship and Innovation
Fall 2021 Newsletter

CEE&I OFFERs NEW creating entrepreneurial classrooms initiative


The CEE&I is offering a new Creating Entrepreneurial Classrooms Initiative to expand entrepreneurship across the campus and help students develop the entrepreneurial mindset.
To jump-start the effort, the CEE&I hosted a webinar, "Cultivating Entrepreneurship Mindset Across the Campus and in the Classroom," by Gary Schoeniger, president and founder of the Entrepreneurship Learning Initiative, on March 31.
Fourteen faculty members representing six colleges and 12 departments were selected through an application process to participate in the initiative during the fall 2021 semester. Each modified one of their courses to include entrepreneurship content, e.g., course module, individual or team project, guest speakers, seminar series, social entrepreneurship and competitions.
The courses modified include Introduction to Sports Management, SSFM 340; Advanced Interior Design, FCS 682; Construction Management, CM 400; Financial Management, Finance 750; Teaching Adolescent with Learning and Behavior Disorders, SPES 260; Business Reports and Presentations, BTEC 400; Introduction to Food Science, FCS 245; Computer Mediated Communications, BTEC 239; Introduction to Research, BIOL 200; and Fundamentals of Polymer Science, CHEN 665; Advanced Business Computer Applications, BTEC 447; Marketing Concepts, MKTG 230; Food and Agribusiness Marketing, ABM 434; Business Research Methods and Technology, BTEC 468; Principles of Management, MGMT 201.

Center Helps Black Businesses recover from covid-19 losses
Black businesses have received technical assistance the CEE&I Minority Business Development Academy, funded by the NC IDEA Foundation, to rebound from losses caused by the COVID-19 pandemic.
The CEE&I received a $30,000 grant to fund the program, which was designed to help Black businesses solve a specific problem to aid in their recovery.
After receiving applications from 51 businesses, 17 were selected for the program. They were matched with consultants and local businesses who helped them with marketing and branding, social media, accounting, website development, and business plan development.
Because demand far exceeded resources, the CEE&I will continue to seek additional funding to continue the program.


CEE&I TO HOST 2021 Homecoming LUNCHEON


CEE&I will host its 2021 Homecoming Luncheon "Celebrating Entrepreneurship" on Friday, Oct. 29, from noon to 1:30 p.m. in the Academic Classroom Building on campus, 1601 E. Market St., Greensboro, NC 27411.
Entrepreneurs are invited to network, celebrate success and learn more about the center at this event. It is an opportunity for Aggie innovators, creators and operators – who contribute so much to their community – to connect and collaborate.
Attendees will be able to mix and mingle with CEE&I Advisory Board members, leaders and entrepreneurs, enjoy great food, and remain present and ready to learn more about how to impact and engage the center as it innovates, creates and activates the next generation of entrepreneurs.
Tickets are $100 each and will be available until Oct. 27. All in attendance must follow review and follow the safety protocols and modifications in place for The Greatest Homecoming on Earth.
Parking will be available in the Obermeyer Parking Deck, 102 Laurel St., Greensboro, NC 27411.
For sponsorship packages (available at four levels through Oct. 22) or more information, contact board co-chair Joel Wiggins at jw@joelwiggins.org, board member and committee chair Herb Gray at herbgray@bellsouth.net or board member and event producer Nishaka Proctor at nishaka@eventsbynishaka.com.
A&T's Jones wins $35K in Mountain Dew entrepreneurship contest
Nasir Jones, a computer science student at A&T, won $35,000 in the Mountain Dew Contest Real Change Opportunity Fund.
His project, "The HBCU Tour," is a platform that creates a marketplace for minorities and HBCU students and alumni while generating events and resources for HBCUs. Its website is www.hbcutour.com.
CEE&I hosts successful summer I-Corps Fellows Program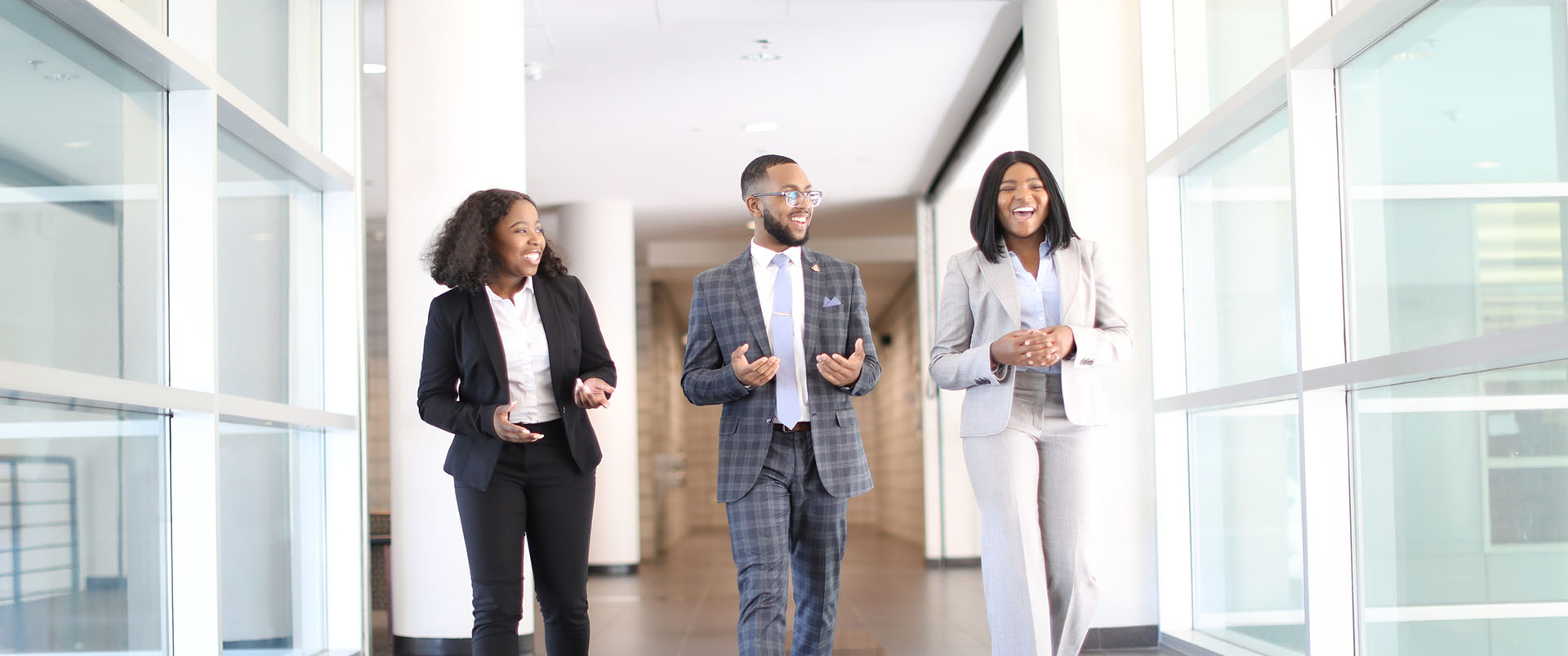 Together with partners North Carolina Central University, Winston Salem State University and New York City Regional Node, the CEE&I held its second I-Corps Fellows cohort training, a four-week summer program from June 1 to June 29.
Thirteen teams with 32 students received training on how to take their research and other ideas from the lab to the market. They tested the commercial potential of their technology, developed a business model, received funding for customer interviews and prototyping, and learned about SBIR and the National I-Corps Program.
The purpose of the program is to foster innovation among students, faculty, staff, post-docs, and recent graduates by nurturing and supporting them as they work to transition their inventions into the marketplace.
Once they completed the I-Corps training, teams became eligible to apply to the National I-Corps Program and receive a $50,000 grant. They had the opportunity for funding from SBIR grant and other seed capital sources. They could also tap into the resources of the entrepreneurial ecosystem of the three campuses and the wider community.


CEE&I, OCS co-sponsor Entrepreneurship Day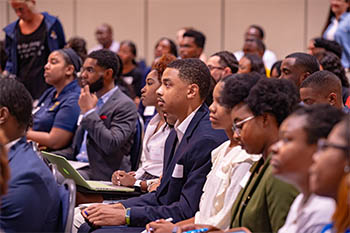 The CEE&I collaborated with the Office of Career Services (OCS) to sponsor an Entrepreneurship Day on March 26 as part of A&T's Career and Professional Development Conference. The theme for the day was "Creating Your Future."
Tina Taylor '95, who earned her B.S. in mechanical engineering from A&T, served as keynote speaker and presented "Starting a Social Venture: A Roadmap for Entrepreneurial Success." She is co-founder of CORE3 Innovations, founder and CEO of Heritage STEM Camps Foundation, and partner in Unum Capital LLC,
Concurrent sessions were "Funding for Student Entrepreneurs" by Garrett Coley, mechanical engineering major and HBCUvc Fellow, and Dakota Price, computer science major and HBCUvc Fellow; "Meet the Greater Greensboro Black Chamber of Commerce" by Valerie Benton Smith, Ph.D., the organization's co-founder and chief operating officer; and " Banking Services All Entrepreneurs Need" by Daniel Bellamy, vice president and business banker with M&F Bank in Durham, North Carolina.